The popular Facebook page Routine of Nepal Banda (RONB) has come back again live. The page was unpublished on September 40 by its owner Victor Paudel without giving a clear reason but has restored the page again delighting its fans and followers.
On September 21, Paudel confirmed the second coming of his famous Facebook page via his post. He also apologized for the discontinuation of the page for the last 17 days.
He wrote that RONB will now not be limited to Victor Paudel or any specific group. Paudel said that the page will now take a different shape and form and focus on making people's lives easier. Noticeably, Paudel said that there will be fewer politics-related posts on the page.
"Sorry for the inconvenience… And a big sorry to those who missed RONB in the last 17 days", Paudel offered apologies to the fans of the page.
Check out: Most popular social media apps in Nepal | 2023 | Market share
RONB to go public
On the other hand, RONB shared a lengthy post laying out its own plans for the future. Most noteworthy among others was the desire to go public. On the Facebook post, it stated that RONB will explore possibilities of turning into a non-profit public company.
This may be due to the libel the page and Paudel has gotten over months and year and more specifically after Balen's rise as the young leader in Kathmandu. Many have seen the page as a vehicle to promote Kathmandu's mayor. In fact, his decision to publish the post has been attributed to his affinity with Balen and the flack he received for that.
If you remember, Congress party leader Arzu Rana also claimed that Balen Shah won his mayoral election by propping himself up using RONB. Although, there are no concrete proofs established for the assertion.
Going public would be one way to shake off these accusations while also broadening the page's presence and making it more accountable to public issues.
With this, the RONB app is now sure to get continuity as well.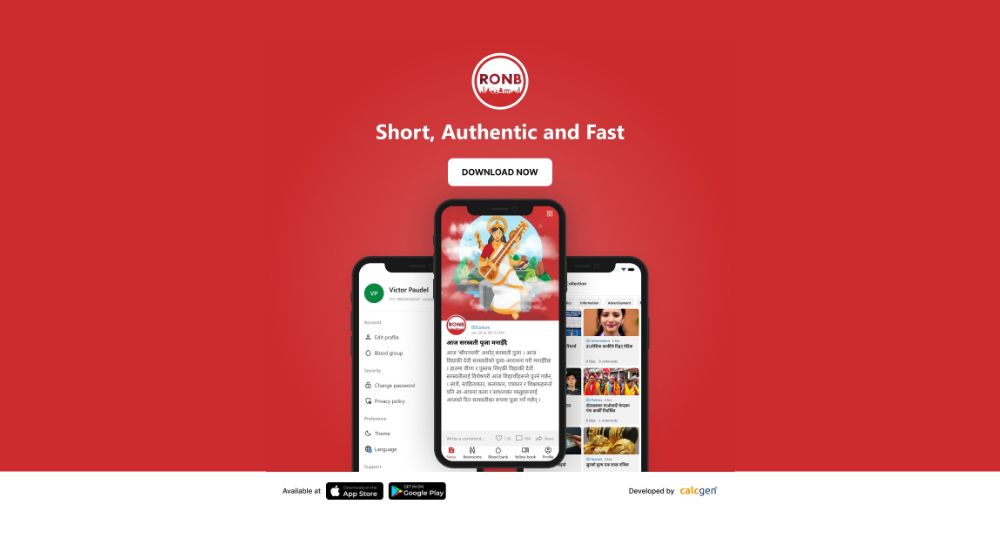 Other plans:
The following are the future plans RONB has devised:
Posts will emphasize authenticity rather than merely posting breaking news. Will be "extremely" sensitive in verifying the legitimacy of the news.
Will be more considerate of what impression its posts might inspire.
Will be more cautious to ensure nobody is manipulated through its posts.
Will give priority to finding missing people, or goods, and help posts.
Will create a Feedback Forum to help address public issues.
In a week, at least one startup will be promoted through the page free of cost or use the funds if it's sponsored.
Will maintain respect for the country's rules, regulations, and culture and contribute to helping Nepali society stir into the right path.
Won't render it to look like a brand of some individuals or groups and rather will establish the page for all the citizens.
After its surprise closure on September 4, many new and existing pages renamed it and tried to replicate RONB. The page has 3.7 million likes and 4.1 million followers as of writing this post.