The Neta X bookings are open in Nepal. The electric vehicle is arriving in January 2024 in Nepal. The authorized distributor of Neta EVs in Nepal is CG Motors. It is the second electric SUV from the brand in the Nepalese market. So, here in this article, we'll provide you with an in-depth overview of the car's features, specifications, features, availability and Neta X price in Nepal.
Read: CG Neta V Price in Nepal | Specs & Availability
Table of Contents
Neta X Overview
Design
The Neta X boasts dimensions that strike a perfect balance between spacious interiors and a dynamic exterior. In terms of dimensions, it measures 4619 mm in length, 1860 mm in width, and 1628 mm in height, the SUV strikes a perfect balance between spacious interiors and an aerodynamic exterior. The facelift introduces a closed front grille, a split headlight design, and a sporty air intake, enhancing the SUV's overall appeal. The sleek closed grille and modern LED headlights at the front, paired with a rear design reminiscent of the U Pro, featuring split LED tail lights, create a cohesive and visually pleasing look. 
The Neta X comes with a wheelbase of 2770 mm. The car will be available in various color options: Black, Brown, White, Gray, Pink, as well as Blue.
Performance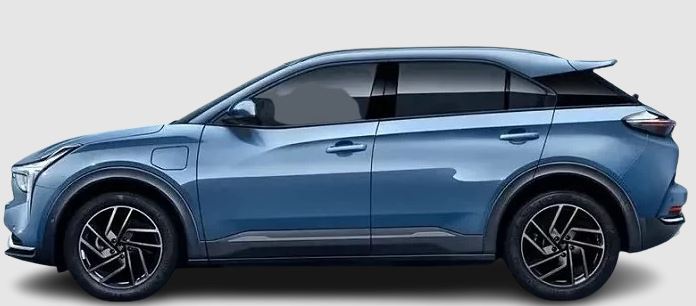 The Neta X's performance is undeniably electrifying. The Neta X comes with a 120kW permanent magnet synchronous motor, delivering not just power but a dynamic and exhilarating driving experience. It has 163 horsepower and 310 Nm of torque. The Neta X will be available in four distinct variants in the Chinese market. Adding to its versatility, the SUV offers two China Light Text Cycle (CLTC) range options: 401 km and 501 km. 
The steering of Neta X is managed by a Rack-Pinion system, while the suspension combines a MacPherson strut at the front and a Multi-Link setup at the rear, ensuring a smooth and controlled ride with a tight 36.7-foot turning diameter. The braking system, featuring ventilated disc brakes at the front and solid disc brakes at the rear, is complemented by 19-inch aluminum wheels and 225/55 R19 tires, combining style and functionality.
Battery Life
The Neta X offers a versatile battery lineup to cater to different driving needs. It features a 72.8 kWh battery, providing a remarkable 500 km range on a single charge. With a quick 30-minute charging time on a DC fast charger, the electric SUV combines extended range with efficient charging, offering a practical and convenient solution for on-the-go charging needs.
Safety Features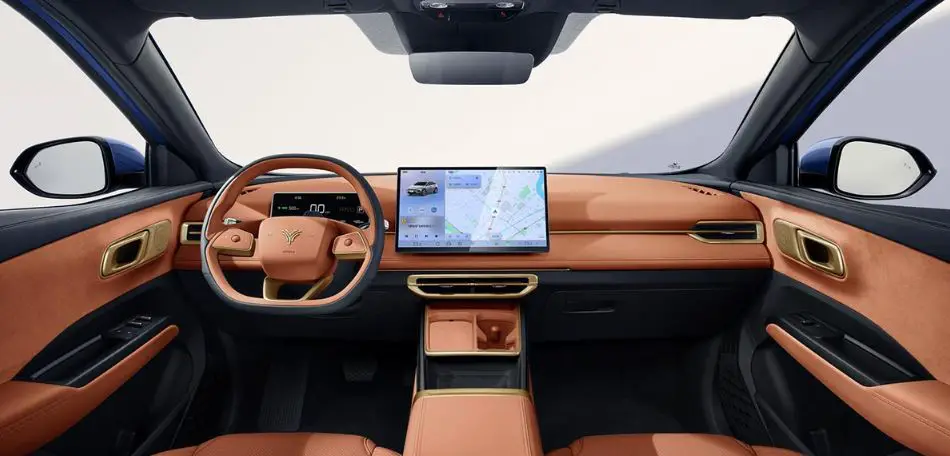 Beyond power and style, the Neta X also prioritizes the safety and comfort of its occupants. The SUV comes equipped with a range of features, including automatic climate control, rear AC vents, keyless entry, and a Qualcomm Snapdragon 8155 cockpit chip. Advanced safety features such as forward collision warning, ABS with EBD, rear camera and sensors, crash sensors, and speed sensing door locks contribute to a secure and enjoyable driving experience.
Do Read: Tax on electric Vehicles (EV) in Nepal
Neta X Technical Specifications
Dimension: 4619 mm x 1860 mm x 1628 mm
Ground Clearance: 160 mm
Wheelbase: 2770 mm
Max Power: 163 Hp 
Max Torque: 310 Nm
Transmission: Automatic
Drive Type: RWD
Top Speed: 150 Kmph
Motor: Permanent Magnet Synchronous Motor (PMSM)
Battery Capacity: 72.8 kWh
Range: 401/501km
Front Tyre: 225/55 R19 – Ventilated Disc brake
Rear Tyre: 225/55 R19 – Solid Disc brake
Tubeless Tyres: Yes
Suspension Setup: Front McPherson Strut suspension system and a rear Multi-Link setup suspension 
Seating: 5-Seater
Colors: Black, Brown, White, Gray, Pink, as well as Blue.
Neta X Price in Nepal: Rs. 52,49,000 (Expected)
Neta X Price in Nepal and Availability
The price of Neta X has not been disclosed till now. But we expect the Neta X price in Nepal to be around Rs. 52,49,000. It is available in different color options Black, Brown, White, Gray, Pink, as well as Blue.
| | |
| --- | --- |
| Neta X | Price in Nepal (EXPECTED) |
| Neta X  | Rs. 52,49,000 |
Neta X Price in Nepal
Our Verdict
The Neta X EV stands out as a formidable electric vehicle, seamlessly integrating powerful performance, thoughtful design, and cutting-edge technology. It boasts a 120kW permanent magnet synchronous motor, the SUV ensures a dynamic driving experience. Inside, smart technology takes center stage with an 8.9-inch full LCD instrument panel and a 15.6-inch square screen, creating a futuristic and user-friendly interface. Safety is paramount, evidenced by features like forward collision warning and ABS with EBD. The remarkable 72.8 kWh battery propels the Neta X with a substantial 500 km range per charge. In conclusion, the Neta X EV delivers a compelling verdict, excelling in performance, design, and sustainability to meet the evolving demands of electric vehicle enthusiasts.
Checkout: Best Electric Cars Price in Nepal | Latest 2023 Update
Neta X is now available for booking in Nepal. The electric vehicle will launch officially in January 2024. For further information regarding the Neta X, interested individuals can get in touch with their nearest CG showroom.