Nepal Rastra Banks has declared cryptocurrency illegal in Nepal. Releasing a notice, the federal bank has officially outlawed the practice of virtual currency and activities related to it.
NRB that is responsible for monetary policy in the country announced that transaction, use, or mining of virtual currency is forbidden in Nepal. The federal bank executed the Foreign Exchange Act 2019 to enforce this anti-crypto law immediately.
Citing recent surges in activities that have encouraged participation in cryptocurrency and the possible swindling of innocent citizens, NRB sternly warned anyone not to indulge in it. The statement read that NRB will seek legal treatment against those who will continue their acts in cryptocurrency.
What is Cryptocurrency?
Cryptocurrency is a virtual monetary system that operates independently from the central financial system. It works on a technology called blockchain which operates across multiple networks of computers that record transactions. Part of the appeal of this technology is its security.
Bitcoin, Ethereum are some of the popular names of cryptocurrencies. Their uses have grown steadily over the years with acceptance soaring. However, digital currency faces stiff contempt from the state governments.
Crypto, A Decentralized System
Since cryptos work separately from the monetary policy of the governments, they cannot exert influence and enforce regulations as with conventional coins and bills (fiat). This very lack of authority could disrupt the existing currency policy the states have adopted. This is one big reason the governments have often forbidden the proliferation of cryptocurrencies.
China has demotivated the use of Bitcoin and other digital currencies and has begun its own digital Yuan, physical bills converted digitally. Meanwhile, India still has no certain policies regarding cryptocurrencies. However, we are sure that cryptocurrency is now illegal in Nepal.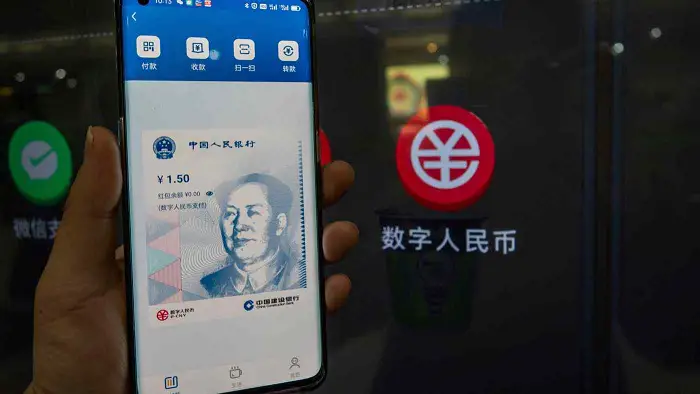 In the coming days, digital currency will circulate far and wide in diverse forms. It is for certain that the governments will find it difficult to contain the spread of cryptos as they operate virtually and Nepal might not be an exception.
As it stands, NRB has trumpeted 'cryptocurrency illegal in Nepal' when it was gaining momentum, especially among the youth demography. Now, the federal bank has now cast a shadow over its future in Nepal. Do you think NRB is going against the tides with its bitter policy against digital currency? Let us know in the comments.