Namaste Pay, Nepal Telecom's digital payment service launched on Bhadra 29, 2078. It was already touted as the biggest digital wallet in Nepal. The mobile money service of Nepal Telecom has both offline and online payment features. Let's find out more about Namaste pay.
Check out other top digital wallets in Nepal.
In a market where we already have other dominant digital wallet service providers such as eSewa and Khalti among the most used PSPs (payment service providers), Namaste Pay has already created a buzz. You may wonder what makes it worth the news.
Read: eSewa vs Khalti; Comparing the top two digital payment services in Nepal
What is Namaste Pay?
In short, Namaste Pay is Nepal Telecom (NTC)'s version of a digital payment service. The government-owned telecom has launched its own e-wallet to offer distinct services which the existing ones are lacking. If you are asking what could it comprise of when I said 'existing ones are lacking.' Well, Namaste Pay will allow you to pay your financial transactions offline.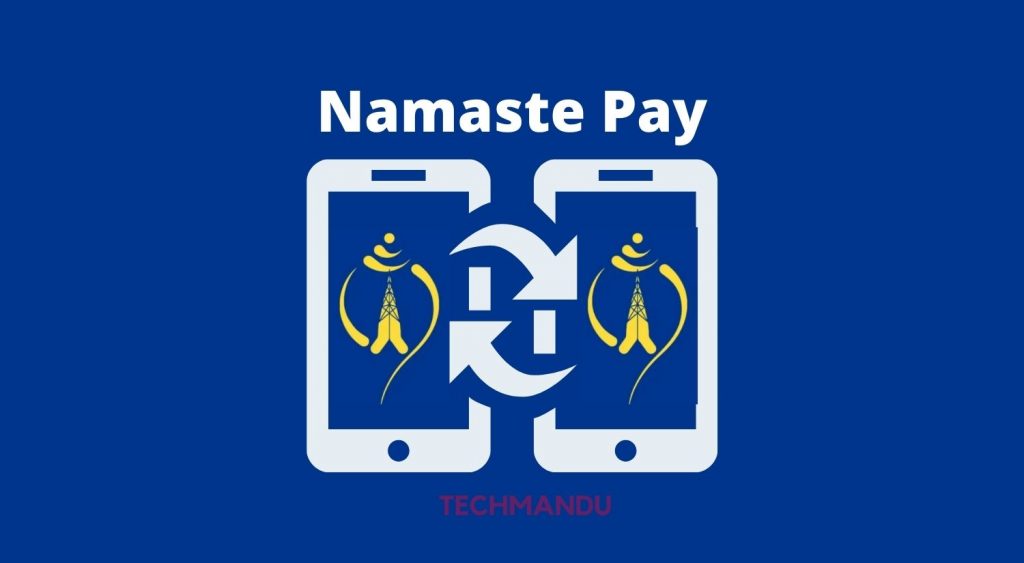 Namaste Pay is the result of the initiation of Nepal Digital Payment Service Company Limited (NDPC) which is a joint venture between Nepal Telecom and Rashtriya Banijya Bank. The aim behind this digital wallet is to offer an even more convenient and affordable electronic payment service deviating from others. Already the product has amassed a total of 400MN (40 crores) Nepali rupees which is a record among such enterprises to date in Nepal.
How Is It Different?
Branding it distinct would be underwhelming. Although the end purpose is still a digital transaction, it is radically different from others. As it is a joint enterprise between two large institutions, they have enough means and resources to cramp up the features and offer distinct services from others. Let's find explore its features and benefits.
Namaste Pay works offline. Yes, you heard it right. Unlike, any other digital wallet service in circulation, it will work both online and offline. This is why users will not have to bother about internet connection. If you are on the Nepal Telecom network, you can perform offline transactions at any time with the service.
It was expected that Namaste pay users will also be able to purchase goods and services or make transactions with their balance on NTC SIM. But this feature will not come for now due to the current regulations as people have to pay some charge for the mobile balance. So, their mobile balance serving as a bank account, will not work in the current circumstances.
Also read this: Corporate Pay Operational in Nepal
The Biggest Advantage
Having a digital payment gateway that works offline is a big advantage. However, Namaste Pay adds its most value to those living in rural areas where internet penetration is extremely low. In those areas, people are deprived of a convenient e-wallet in the absence of an internet connection. Now with Namaste Pay, they will be able to pay and purchase goods and services with ease, using the USSD code. It is the same as buying data packs, and voice packs with *code#.
People in rural areas may not carry a high-end mobile phone and install digital wallets with an intuitive interface and jam-packed features. They need a simplified payment service that is basic yet complete. This is where Namaste Pay comes into play. People can utilize their mobile balance to pay and it does not even require an internet connection. It is going to be a massive benefit, especially for those who are using feature phones.
Check out: Connect IPS; Digital Payment Simplified
Features
As with the first commercial launch, there are limited features for payment in the Namaste pay app. The available features for now are:
Mobile Recharge and Internet service bill payment
Electricity bill payment
Water Supply (Khanepani) bill payment
9 Banks integrated to load the balance to Namaste pay.
Merchant Payment
Web payment (coming soon)
Offline payment via *500# USSD code
Our Verdict
Namaste Pay is revolutionary and It is different. It allows offline payment. With paid-up capital of NRs. 400MN up its sleeve, it is already the largest payment service provider (PSP). As we check the beta version of the Namaste pay wallet's Android app, it kept on crashing. Hope they will update it soon to resolve the issues promptly. Although its features and advantages look highly credible, only time will tell how far it will go.
Tell us if you have used Namaste Pay digital wallet service and your experience so far, in the comment below.