NMB Bank has started the "NMB Buddha Debit Visa Card" service. The leading commercial bank began the service in collaboration with airline company Buddha Air. Both entities formally inaugurated the service through an event held on Thursday, September 21.
The card service was jointly launched by the Chief Executive Officer (CEO) of NMB Bank Sunil KC and the President of Buddha Air Birendra Bahadur Basnet. Now the NMB Bank cardholder will get a discount on various facilities of Buddha Air.
During the event, KC highlighted Buddha Air's contribution to the tourism sector of the country. He expressed his happiness in having made the collaboration with the private airline company for the first time.
Also read: NMB Bank Starts Digi Station Operation to Provide Automatic Banking Services
NMB Buddha Debit Visa Card benefits: Free ticket cancellation, extra baggage
KC said, – Buddha Air has set an example that Nepalis can also do it. For the first time, we cooperated with Buddha Air. If the plane is missed, the ticket is canceled for free. Moreover, NMB cardholders can carry 5 kg of extra baggage.
Likewise, similar reservations were shared by Buddha Air Chairman Basnet. He reflected on the 26 years of collaboration with NMB Bank and said that collaboration will continue in the coming days.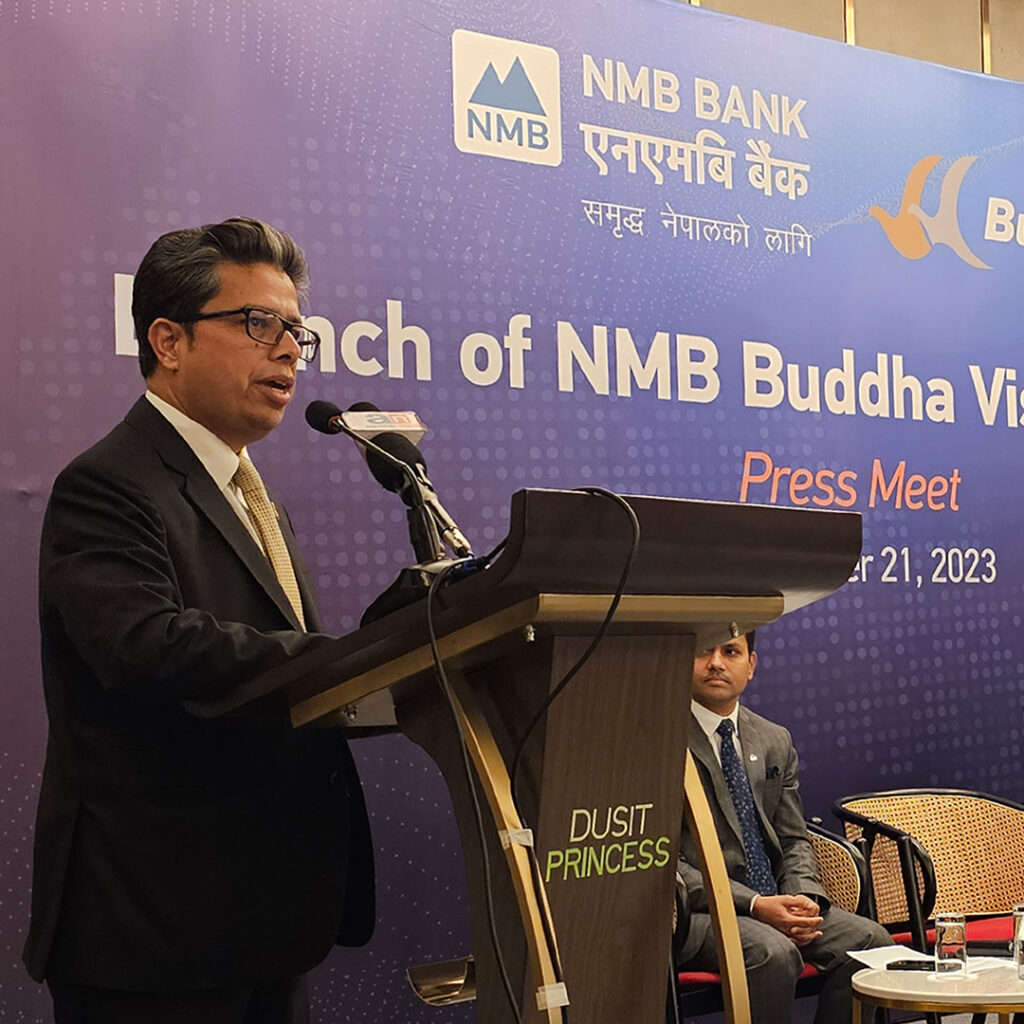 NMB Bank has been bringing innovative services to elevate its customer experience. Recently, the bank started WeChat Pay allowing money transfers. The bank also has a service that allows students to pay for their abroad study via Flywire.