NMB Bank has become the first Nepali Bank to partner with WeChat parent company, Tencent Holdings Ltd. With this partnership, NMB Bank has introduced WeChat Pay in Nepal officially.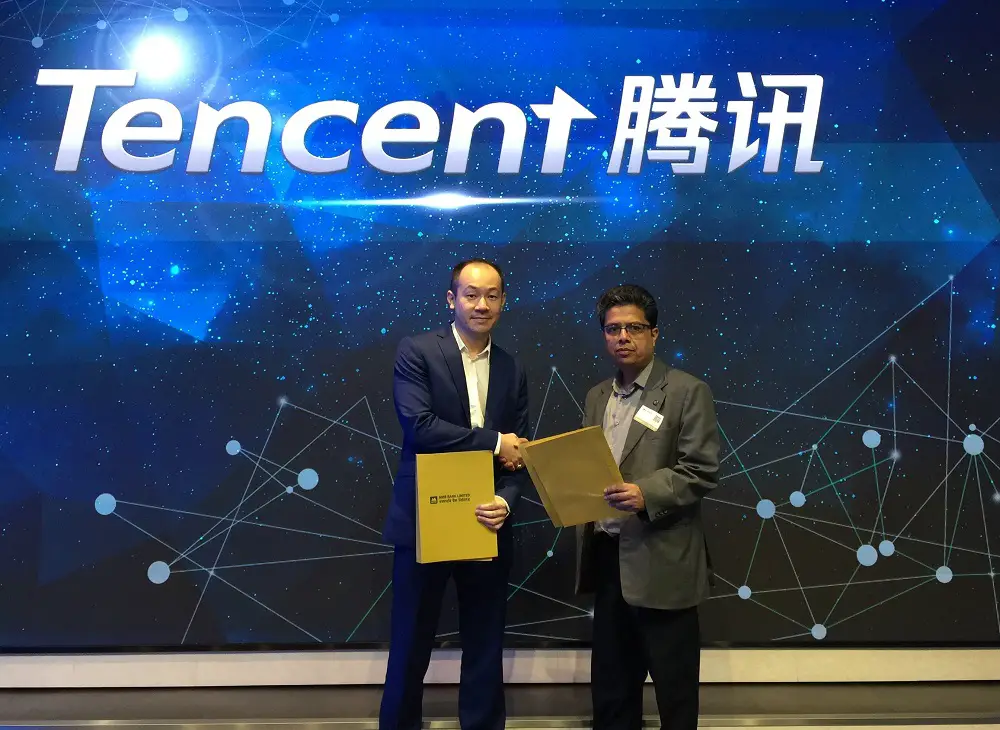 NMB has performed a test of the WeChat pay Transaction in Nepal and ensured that everything goes smoothly with the payment. After this, the Wechat pay goes live in Nepal, in partnership with NMB Bank.
Tencent is one of the largest IT companies in China which has applications like QQ, WeChat, JD.com, PuBG, and many more. The Chinese company bought iflix, a video streaming application, a few months back, which can also make its entry to Nepal for movie/video streaming. Now with the collaboration with NMB Bank, Wechat pay is introduced in Nepal.
Wechat Pay in Nepal with NMB Bank
WeChat (aka Weixin) is a Chinese messaging and mobile payment app that was first introduced in 2011. The app has several features such as text message, video conferencing, photographs sharing, location sharing, video games, etc. WeChat pay is one of the revered features of the WeChat application. The app has over 1 billion active users worldwide.
Earlier Nepal Rastra Bank announced the ban on Chinese payment services like Wechat pay and Alipay in Nepal. Citing the loss of revenue to the government as there was no formal channel in such payment, they made it illegal to perform such transactions in Nepal. Later, the Chinese giants (Tencent and Alibaba) got the license to operate such payment service in Nepal. Based on this, they are collaborating with leading Nepali banks to launch such a payment service. It is rumored that Alibaba will partner with Himalayan Bank for Alipay service in Nepal.
If you want your business to benefit with Wechat pay service, then you should follow the steps as:
Open a company/business account in NMB Bank.
Visit the NMB Bank counter and fill up a form for Wechat pay activation.
Download the WeChat app and login or register yourself in it.
Within one day, your WeChat account will be interlinked with your bank account and all the payment will be collected in your bank account.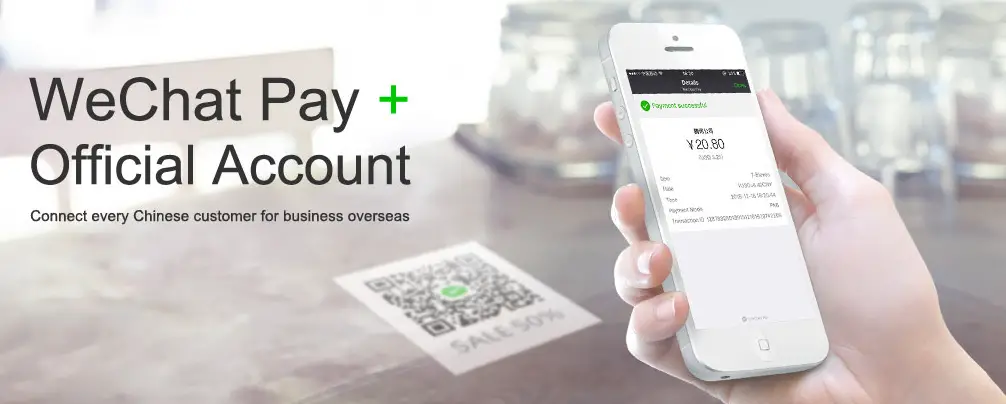 Benefits of WeChat Pay service in Nepal
Nepal welcomes a large number of Chinese tourists every year. Besides the language barrier, there are several other problems that Chinese tourists are bound to face during their visit to Nepal.
WeChat pay is expected to reduce some difficulties as it is one of the most preferred payment platforms among foreigners. With the WeChat pay service, foreigners will have an option for payment and currency exchange, and it becomes a secure medium to spend more in Nepal.
Similarly, it will allow the SME businesses to settle forex transactions the same way that a bank does seamlessly. The introduction of the WeChat service will open doors to other international payment apps to debut in Nepal for the tourists to have a better experience while their visit to Nepal. Since billions of people are actively using WeChat, tourism is more likely to increase if tourists get access to facilities like easy payment and foreign exchange. An increase in tourism will favor the economy of our country.
With the arrival of mobile payment apps like WeChat pay in Nepal, NMB Bank takes Nepal a step forward to digitalization. There are several domestic payment platforms for local people but none for tourists. WeChat payment service will make a few days of their stay in Nepal a hassle-free and wonderful experience. Paying and exchanging currency will not be a problem for foreigners in Nepal with WeChat use.
Tell us if you are interested to use Wechat pay in Nepal using NMB Bank account, follow the steps mentioned above for your business.