Study IT in Nepal: Information Technology has been a vital and integral part of our everyday lives. From big multinational companies that maintain mainframe systems and large databases to a normal person who consumes information on a much smaller scale, IT has directly/indirectly touched almost every possible entity in this world.
Nowadays almost every business organization requires some sort of IT support. Communication between employee and customer, Inventory Management System, Database Management System, etc. are some of the tasks that require IT support to be named few.
The massive surge of requirements of IT in each and every sector has led students to choose 'IT' as their new career path. Information Technology includes a wide aspect of science from management, possession, and processing to evaluation and analysis of information and related technologies.
 IT professionals are the ones behind the success and optimization of recent technologies such as the internet, computer software and hardware, programs, and so on. It won't be incorrect to say that IT is being a part of our life and lifestyle in ways we may or may not be aware of.
Having said all those, one confusion always remains among students regarding their career choice. The majority of the students study 'Management' or 'Science' faculties upon completion of their SEE or class 10 examination. Generally, students who complete their secondary education(+2)/ A Levels are required to choose the subject of their choice at the Bachelor level.
In Nepal, you can formally start studying IT at the Bachelor level. Although there is a computer science subject available at +2 level, it's just a foundation course and does not necessarily qualify as IT. So, if you want to study IT in Nepal, you could choose an IT program at the Bachelor level.
Definitely, there is no limitation to learning something in this era. There is no age limit to learn any topics no matter how complex it may be. There are many instances where children of small ages quickly learn the required technologies without any formal education or pre-requisites. We could even see children aged 10-11 years making an app and making fortunes through selling it.
Study IT in Nepal: Programs offered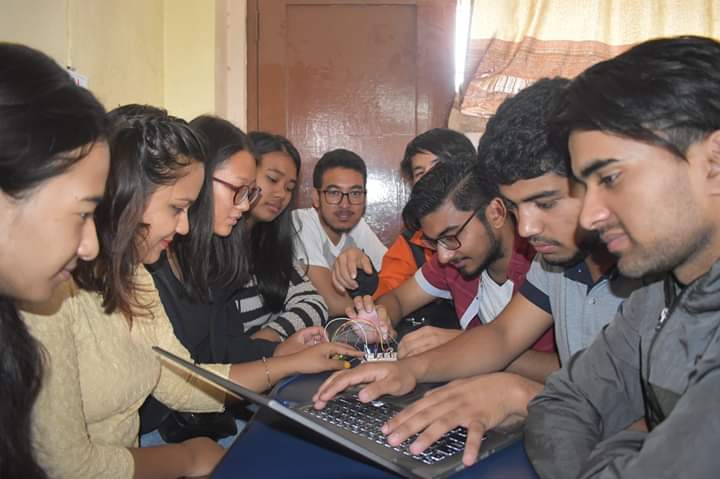 There are many options available at the bachelors level if you want to study IT in Nepal. Different universities provide their own unique course in IT. You can analyze and understand the course in details before getting admitted onto it. Although there are differences in terms of subjects and depth of the course, the basic foundation of all courses includes fundamentals of Information Technology to the advanced topics on it.
I am going to mention some of the popular IT courses along with their description and attributes which may assist you in choosing the ideal program for you.
1) BSc. CSIT:
BSc. CSIT(Bachelors in Computer Science and Information Technology) is the 4 years course provided by Tribhuvan University. It's a semester-based course extended to 8 semesters. It is designed to provide students with intensive knowledge in the field of IT and computing. Only students who have previously studied subjects like Physics, Chemistry, and Mathematics on a secondary level could apply for this course.
Students must pass the entrance examination conducted by Tribhuvan University. BSc. CSIT is a highly regarded course if you want to study IT in Nepal. To know more about this course, click here.
2) BIM:
BIM(Bachelors in Information Management) is another great course you could pursue if you want to study IT in Nepal. It's 4 years semester-based course provided by Tribhuvan University, Faculty of Management.
During the 8 semesters that you'll be undergoing through this course, you will learn topics on Information Technology, Computer Science as well as Business and Administration. The program is interdisciplinary in nature and courses are borrowed from many different disciplines like Management, Economics, Computer Science, Psychology, and Sociology.
Students have to pass the CMAT examination which is the entrance exam to enroll in this program. Click here to know more about BIM.
3) BCA:
BCA(Bachelors in Computer Application) is 4 years(8 semesters) course. Currently, 3 universities namely; Tribhuvan University, Pokhara University and Purbhanchal University provides this course.
The Bachelor's degree in Computer Application aims to produce skilled computer software developers with sound technical background and knowledge to develop well-designed, robust, and reusable computer-based solutions to a range of problems in businesses and industries. It's a great option if you want to study IT in Nepal. Click here to learn more about this course.
4) BIT:
BIT(Bachelors in Information Technology) is another option you could consider if you want to study IT in Nepal. Currently, Purbancal University and Tribhuvan University are providing this course. This course is relatively new but it's getting rapid popularity.
Students will get exposed to practical experience in the field of information technology that can apply technical skills to solve problems, support innovation, and improve communication between people. Click here to learn more about this course.
Study IT in Nepal: Conclusion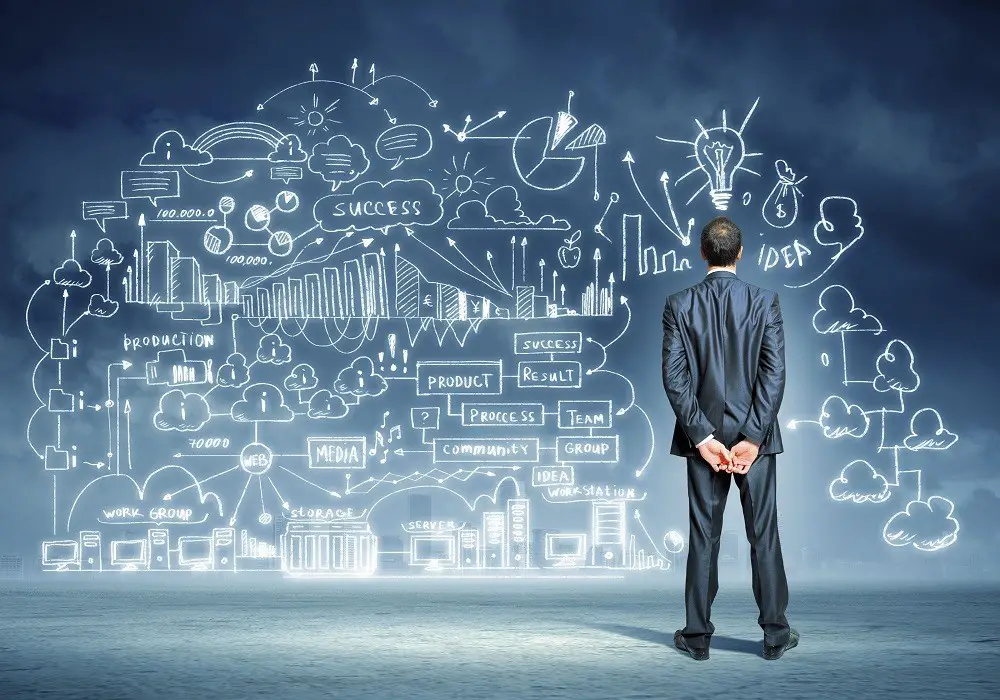 No matter which course you choose in your career, if you get into the field of Information Technology, there are a plethora of opportunities available to you. If you love modern technologies and are curious about how it works, you can give it a go. There are tons of learning materials available to you and you don´t necessarily have to stick onto the course to learn something new.
There are plenty of resources available online(both paid and free) which you could access. There is no hard and fast rule like, you have to have a degree to start a career in IT. If you have enough set of skills to perform a particular task, you can kick-start your career in this sector.
If you want to study IT in Nepal without being enrolled in college, you could search for an IT-related course on platforms like Udemy and Coursera. The sky is the limit when it comes to learning.
Click here to read more articles from Techmandu!