Digital Wallets have become common on smartphones in Nepal. Since COVID-19 forced lockdowns, these mobile payment services have surged even further in popularity. No long queues and wait, just launch your app, and within some clicks, your payment for internet, and drinking water bills, premium payment, or even funds transfer is done within seconds.
To accommodate the demands of the growing consumer base, many firms have established their own version of digital wallets offering an array of features with intuitive simplistic designs to facilitate payment on the go. While some of them are eminent, some are still growing through their ranks. In this post today, we will explore the top 5 digital wallets in Nepal in 2023. But before we begin, let's learn about digital wallets first.
What Is a Digital Wallet?
A digital wallet is also known as an e-wallet which basically is an online service that allows individuals to perform transactions with the internet. And they also follow safety protocols to make transactions hard to breach.
A digital wallet securely stores log-in details, and payment information of users on its servers and facilitates payment online, and keeps all the transaction history for reference.
As these electronic payment systems spare us a walk to offices for payment, their value lies in convenience and mobility. People can pay their bills or wire funds on the go anywhere anytime while they are out. They offer peace of mind for those who do not bother with cash in their pockets. With digital wallets, our cash is stored on servers within very secure firewalls.
While many digital payment gateways have come into play, some have remained prominent while others are gaining momentum. Despite all the platforms serving similar services, there are some add-ons that make one distinct from the other. Let's find out the top 5 digital wallets in Nepal.
1. eSewa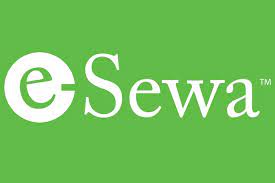 eSewa is a prominent name among digital wallets in Nepal. It started mobile payment for the first time in the country with its launch in 2009. Bishwash Dhakal, an internet entrepreneur set up the service to facilitate digital payment and it has only grown in leaps and bound ever since.
The frontrunner e-payment gateway has been the go-to digital wallet for smartphone users because of its ubiquitous popularity. The app has already amassed over a million downloads on Play Store. eSewa remains best in class with its simple design and wide range of features. The company served over 5 million users in Nepal.
eSewa's Plethora of Features
What eSewa offers is what makes it so popular. It provides a plethora of features unmatched by other digital payment gateways. Its regular offers and the new addition of features also earn it the reputation of being the top digital wallet in Nepal.
eSewa is features-packed. From Mobile Topup to utility payments of electricity, water, and internet bills, It also lets you reserve airline or cable car tickets. You can pay your installments for cooperatives, finance, or insurance via the platform.
Flights and Movie Tickets
If you are planning to book movie tickets, eSewa allows you to reserve your bookings from almost all the major multiplexes such as QFX Cinemas, BSR Movies, Central Multiplex, FCUBE Cinemas, One Cinemas, Gopi Krishna Movies, etc. You can also book u your flight tickets from major domestic airlines like Nepal Airlines, Buddha Air, Yeti Airlines, Simrik Airlines, etc.
Additionally, loading funds into it is rather easy. Just connect to a bank account or use mobile banking or internet banking and get your funds transferred to the eSewa account.
Government Payment Services
Adding more to the convenience, it allows us to pay charges for various government services. So far it has incorporated traffic payment, inland revenue department, local government payment, foreign employment insurance, and welfare funds.
Read this: Pay Your Traffic Fines Online Using E-Sewa
It has also integrated various online shopping platforms to let shoppers choose their best vendors. Similarly, you can order your food from various food delivery apps such as Bhoj, Fire and Ice, Golden Fresh Mart, etc.
Digital payment with eSewa is further easier with scan and pay vendors such as Fone pay and Fatafat. Just scan the QR code and make your payment in an instant.
Furthermore, eSewa allows basic functions offline too. You can use SMS for mobile Top-up or sending money to other eSewa accounts.
Don't miss out: eSewa Partners Worldremit to Facilitate Money Transfer From Abroad
As for security, eSewa provides biometric verification to authenticate the user ID alongside MPIN and password.
eSewa's simple user interface, its regular addition of new features and exciting cashback, and other offers make it the most popular digital wallet in Nepal.
2. Khalti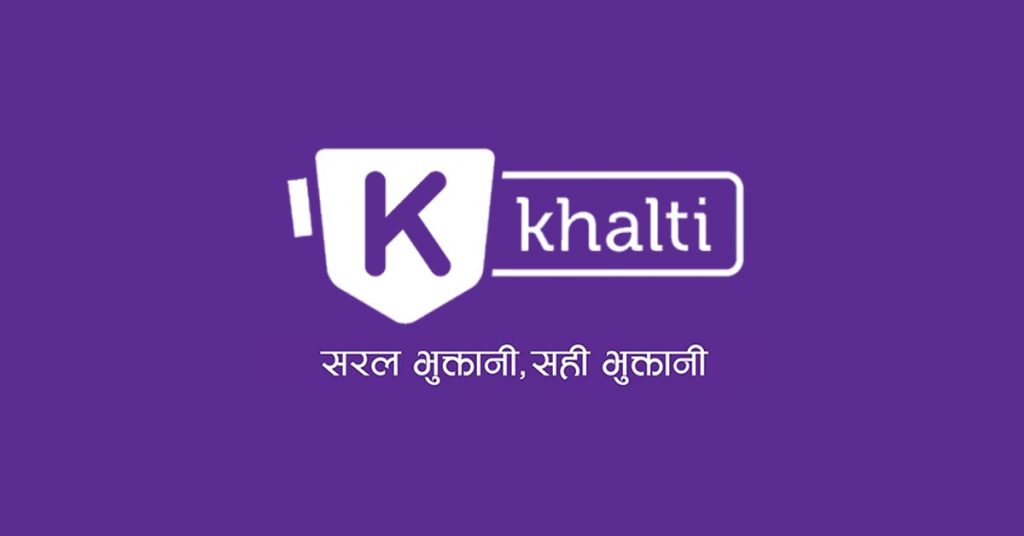 After eSewa, Khalti is the immediate next top PSP for Nepali online payers. Launched back in 2017 by Sparrow Pay Pvt. Ltd., it has steadily risen as an alternative to eSewa in just 5 years. Its similar range and nature of features to eSewa has made it another favorite e-payment gateway in the country. Growing popular by the day, it is approaching 3 million active users across smartphones.
Payment Features
Khalti has the same range of features as eSewa and some unique features. From mobile topup to utility payments as well as government services there is everything you would ask of an electronic payment gateway Furthermore; it also enables you to book movies or air tickets from several multiplexes and major domestic airlines respectively.
Since the payment options of Khalti are similar to eSewa, it is not essential to explore much. However, what sets Khalti apart from its immediate competitor eSewa is worthy of discussion.
Also see: Khalti Finally Integrates FonePay Scan to Aid Digital Payment
Generous With Cashback
Khalti has upstaged its ground as a PSP with its cashback strategies. Unlike eSewa, Khalti offers immediate cashback offers on movie tickets, internet subscriptions, TV payments, etc. Khalti users are entitled to up to 3% of savings upon payment on those services mentioned before. This is one exciting add-on to appeal to users and has certainly helped Khalti to raise its profile.
Being a highly popular payment platform, it regularly brings exciting cashback and rewards offers that help it maintain user connection.
Khalti Points
Meanwhile, Khalti also offers "Khalti Points" upon successful payment for services provided by Khalti. You can trade your Khalti points for gift hampers, balance or movie tickets, etc. However, it must be noted that Khalti points will not be applicable in the payment of NEA and Khanepani bills.
You can load the balance on your Khalti account using eBanking/mobile banking services from available banks within the platform. Just tap on the 'Load Funds' you see on the home screen. Then tap on eBanking/mobile banking and then enter the amount details. Your amount will now be loaded onto your Khalti account.
Check out: You Can Buy QFX Movie Tickets Directly from Khalti, Steps
Distinguishing Factor
Both eSewa and Khalti are similar in nature. They provide basically the same payment options for a wide range of services that matter to most of us. While eSewa has been the top digital PSP due to its age and experience, Khalti has continuously risen through the ranks. Its cash cashback and Khalti points are the markers of its identity that separates it from eSewa. Its gradual popularity in just a few years has led it to a head-on contest to be the top digital wallet gateway. Besides, Khalti also sounds more authentic and appealing to Nepali ears.
Download Khalti: Android | IOS
3. IME Pay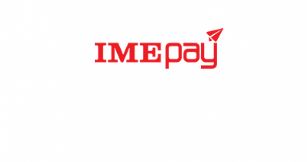 Rising through the ranks IME Pay has become another go-to digital payment gateway in Nepal. It was launched in 2017 AD, as a subsidiary of IME Remittance, Nepal's leading remittance company. Despite being a new mobile money platform, it has quickly earned customers due to its robust marketing strategies. Its involvement in the Nepali entertainment industry and aggressive promotion in the media has made it an unescapable brand to the masses.
For Remittance!
The purpose behind IME Pay is to facilitate Nepalese remittance transfers. However, it has added utility payments to increase the user base. Just like any other digital wallet, the users can transfer funds from one account to another, mobile top-ups, and pay for their internet, electricity, telephone, and TV. Additionally, it offers bus, airline, and also Chandragiri Cable Car tickets.
As for cashback, IME Pay offers cashback for digital payments and it is especially very generous with cashback on flight bookings.
Two Versions
Unlike other digital payment gateways, IME has two offerings, It has IME Pay for normal users for utility payments and flights and movie bookings, and there is IME Pay Agent for corporate users who wish for an extended list of features, and cashback.
Download IME Pay: Android | IOS
4. PrabhuPay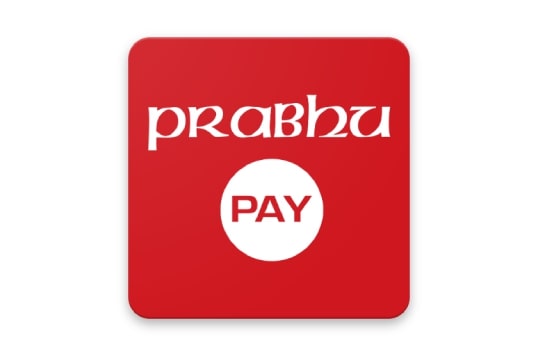 PrabhuPay, a subsidiary of Prabhu Group, makes it 4th in our tally. The young candidate has made strides in the digital wallets race giving other competitors a run for their money. Established in 2018 AD, it already amassed downloads in 6 figures. This is a great feat given how dominant the payment gateways have been.
Features
Like its peers, PrabhuPay offers various utility payments such as Electricity, Water, Internet, Landline, and Television bills. Besides, It also allows users the facility of mobile top-up, buying recharge pins, and data packs. Likewise, Movie ticketing, flight and bus ticketing, and Digital application forms are also available through the platform.
Being part of a conglomerate, Prabhu integrates various of its enterprises into the digital wallet. Users of this app can pay for its Prabhu TV and Insurance premium too. Additionally, it also allows transfer from its wallet to various cooperatives and banks.
PrabhuPay's hospital bill payment feature has also made it a popular choice among digital wallet users. It has currently tied Siddhi Memorial, Biratnagar Aspataal, and other hospitals to facilitate hospital payments which is very welcome news for the public.
With PrabhuPay a user or business can wire funds to other accounts within its platform. It can be very helpful for businesses to pay employees online with some clicks which are time-efficient as well as convenient.
As for safety, PrabhuPay offers two-way authentication (pin and biometric) to ensure nobody can break into users' apps easily. for usability, the app's design is easy enough that helps to browse through features. The UI is smooth and comfortable on device resources.
Download PrabhuPay: Android | IOS
5. EnetPay
EnetPay is another e-wallet offering a digital payment service in Nepal. It is a product of E-Net Payment Private Ltd.
Like its other counterpart, EnetPay also offers mobile top-ups, digital TV payments as well as other utility payments. The platform also allows users to book their buses, movies, and airline tickets. The payment gateway has incorporated multiple banks to ease funds transactions. The app also has an inbuilt QR Code scanner to perform payments.

Although launched way back in 2014, the platform has struggled to keep up with the stiff competition from other equivalents. While they have rewards and discounts on payments, they are not rich enough for mass appeal. It requires a better UI design, more features, and payment options to stand up to other key digital wallets.
Download EnetPay: Android | IOS
Other mentions
There are some digital wallets that could not make it to our list of top 5; CG Pay, and DigiPay, Paywall Nepal among others. These are emerging online payment mediums and might make an impact over time. Additionally, there is Namaste Pay about to take off in the digital wallet market with NRs. 400 million. It brings the facility of using mobile balance for the transaction which is unique and innovative to date.
Digital wallet demand is growing due to the COVID-19 lockdown and the additional benefits it offers and their popularity will continue to grow. Let's keep our fingers crossed for them. The lockdown has taught us the need for digital payment and helped us realize the sheer convenience it brings.
Are you also a digital wallet user? Which one do you think is the most user-friendly and has features packed? Did it make the right rank on our list? Let us know your opinion in the comments section below.