The Pokhara Green Transport project will receive $1.5 million in support from South Korea. The metropolitan city is implementing plans to turn the city's transport system techno-friendly and promote the green initiative. South Korea, one of its allies of Nepal for decades, has shown its keen desire to help the city with its eco-friendly plan.
Recently, an agreement was signed by experts from both the metro and South Korea during a meeting that also discussed the premises of the "green" project. The financial assistance will come in phases with the first one bringing in $1.5 million for the city.
Also read: Government to Construct Balambu-Kalanki Flyover, Cost 13 BN
The Pokhara Green Transport project will include an infrastructure setup that will transform the public transport service in the city
The South Korean team has completed its field visit to study public transport services and routes in the city. The project will build 1,286 bus stops along the 84 bus routes within the city, and three bus terminals will be constructed, shared Jeon Hye Kim, project manager of the Korea Railway Research Institute.
Half of the total $1.5 million (1.96 crores) will be spent on bus stop construction and machine installation on the buses. The project will also include an extension of the popular Prithvichowk area.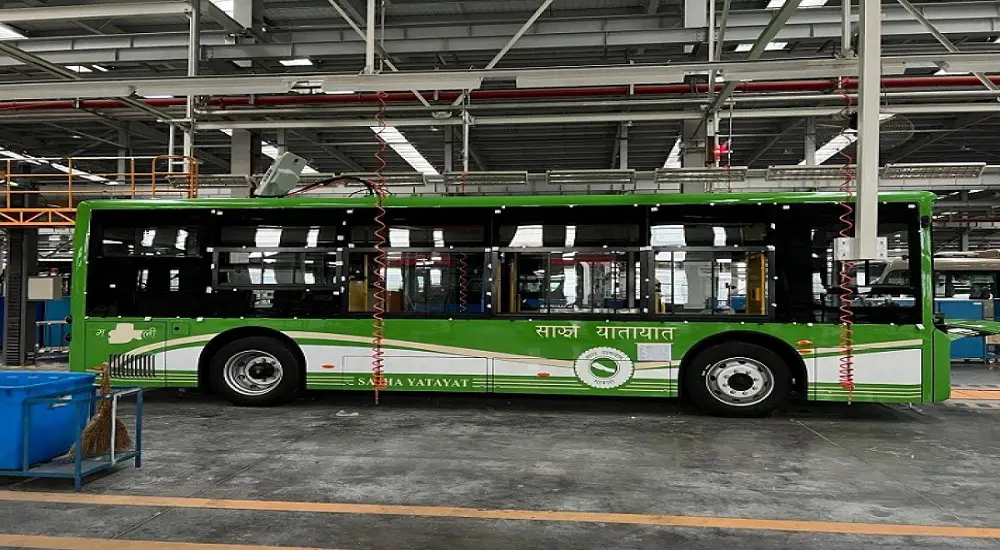 The Pokhara Green Transport project will be completed in three phases. The first phase will be carried out by 2025 with a focus on transport management. By 2030, the second phase of work will be initiated to promote a green transport system.
Check out: Government Working on Electric Train in Kathmandu
The project will expectedly transform Pokhara's public transport system
Kim assured that the project will consequent a world-class transport management technology in Pokhara. The meeting between the experts from both sides agreed to take into consideration the different aspects of transport management in Nepal and South Korea at present.
After the project is implemented, digital and eco-friendly policies will come into effect. The public will be able to learn digitally about the transport service in Pokhara. People will also have to wait for a city ride for long while the drivers won't be able to pick up and drop off passengers at will.
Dhanaraj Acharya, the Mayor of Pokhara Metropolitan expressed his belief that the project develops an effective digital transport system in Pokhara. He also shared that the plan will effectively maintain traffic congestion and urbanization and also enhance tourism in the metro.
What is your experience of taking public transport in Pokhara? Do share in the comments below.