Google is set to add Nepalbhasha on Google Translate, a language translation service provided by Google. This will allow people to translate texts from other languages into their own Nepalbhasha or vice-versa. Nepalbhasha is also commonly known as the Newari language which is mostly spoken within the Kathmandu valley by its original inhabitants, Newars.
What is Google Translate?
Google Translate is a multilingual translation service developed by Google. It is used to translate text, documents, and also websites from one language into another. Google Translate is available on a website interface, or in the form of a mobile application on Android and iOS.
Nepalbhasha on Google Translate
The idea of Nepalbhasha on Google Translate is not born out of the blue. There had always been a huge demand by Newari communities in Nepal for their mother tongue to feature on Google's translation platform. They had been lobbying for it for years and finally, Google has convinced itself for the initiation. They have also been demanding Google let them "contribute" to instill a very authentic Newari tone and feel into the language and google has certainly bought into it.
Currently, Nepalbhasha (Newari Language) on Google Translate is a work in progress. Once it is fully-fledged with an adequate list of vocabulary, it will show up on the main interface so that we could translate texts into it.
As of now, you can participate in the "contribute" segment to help Google improve its translation. To improve Nepalbhasha's translation efficiency you can follow the below instructions.
Go to this Google Translate
Go to Contribute section
Select "Nepalbhasa" in the "languages you know" section
Start contributing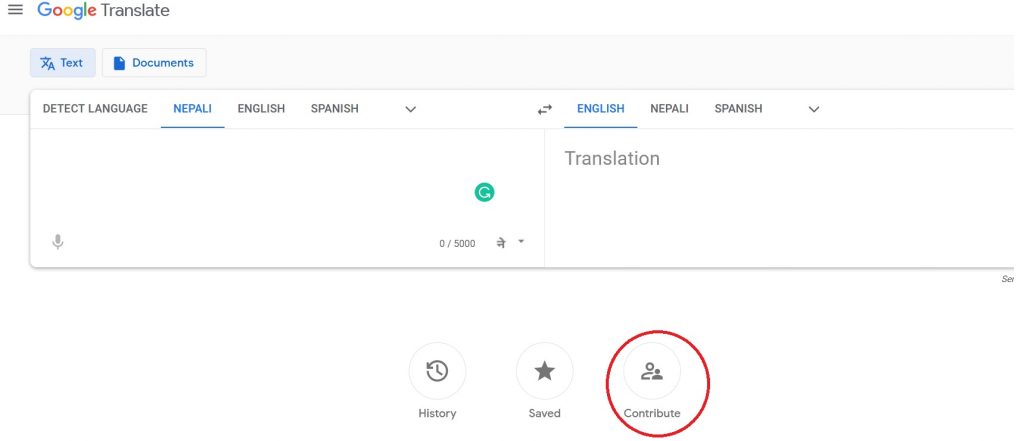 This will help Google not only to increase its vocabulary but also verify the translation precision and speed up the development. The more people join in the faster Google will feature Nepalbhasha on its supported language list.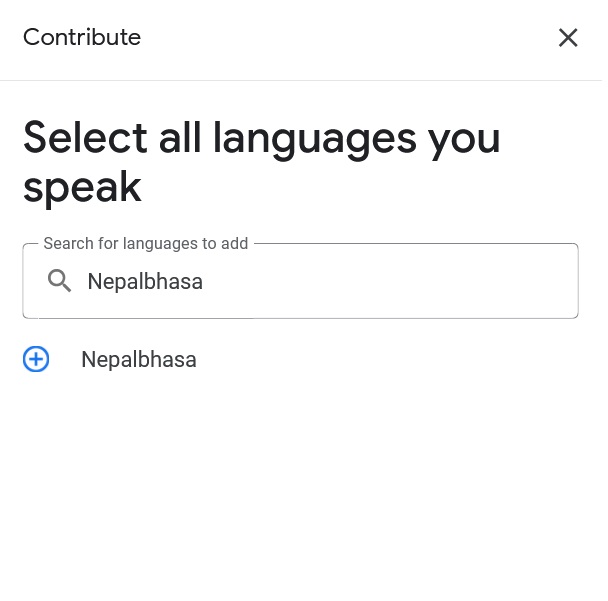 How To Use Google Translate?
We use Google Translate to translate texts of one language to the one we want. Especially while we are on desktop surfing sites, we sometimes come across a foreign language that is alien to us. At this time, Google translate can help us figure what they mean.
To use Google Translate on its web interface, you should visit this link. Now you type or copy and paste the text on one side and hit ENTER to translate it into the language you prefer on the other side.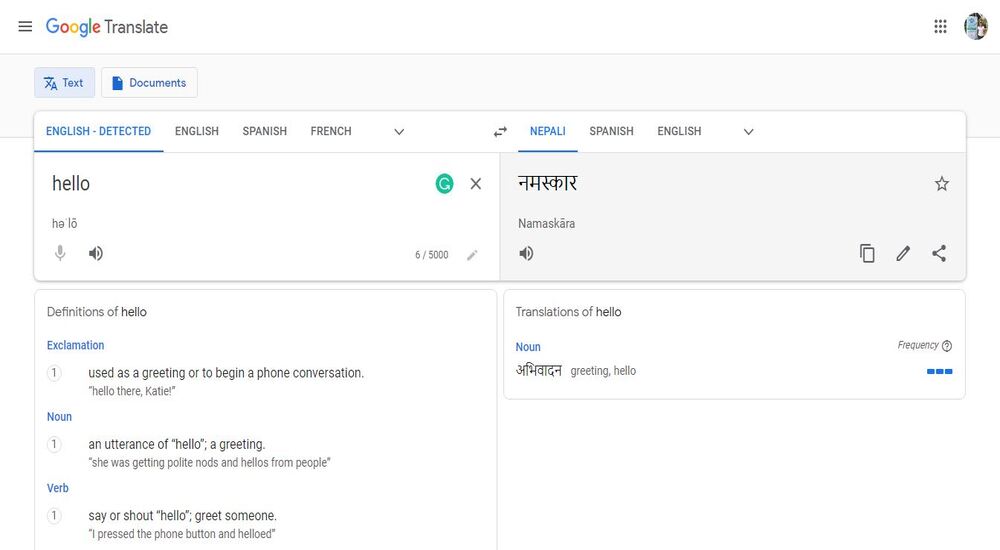 However, Google Translate is also available on mobile platforms. You can download the app for an Android device here and for iOS here. Once it is downloaded on your device, you can head over to the app and also download languages separately to diversify the language list as per your requirements.
Check out: How to apply for Dollar Card in Nepal?
What do you think of this news? Nepalbhasha is a regional language of Nepal spoken by the politically classified "Aadibasi" Newars originally inhabiting the capital. It is certainly a matter of privilege for all that one of our regional languages will feature on the Google Translate service. What are your reservations about it? Let us know in the comments section below.