Better late than never, Nepalese have finally got the service of international dollar card in Nepal which is equivalent to using international bank cards or payment services like PayPal and Payoneer. However, many are still unfamiliar with the process of obtaining it. Today in this post, we will let you know how you can get prepaid dollar cards in Nepal.
Also read: NRB Approves International Payment in Nepal Using a Dollar Card
After Nepal Rastra Bank allowed Class A and Class B banks to issue prepaid dollar cards to their customers, many Nepali entrepreneurs have breathed a sigh of relief. Finally, they can make direct international payments for products or services instead of relying on their family or friends abroad or middlemen at a high cost. As of now, multiple banks have already offered prepared dollar cards to their customers. Read below to learn the process of obtaining your prepaid dollar card in Nepal.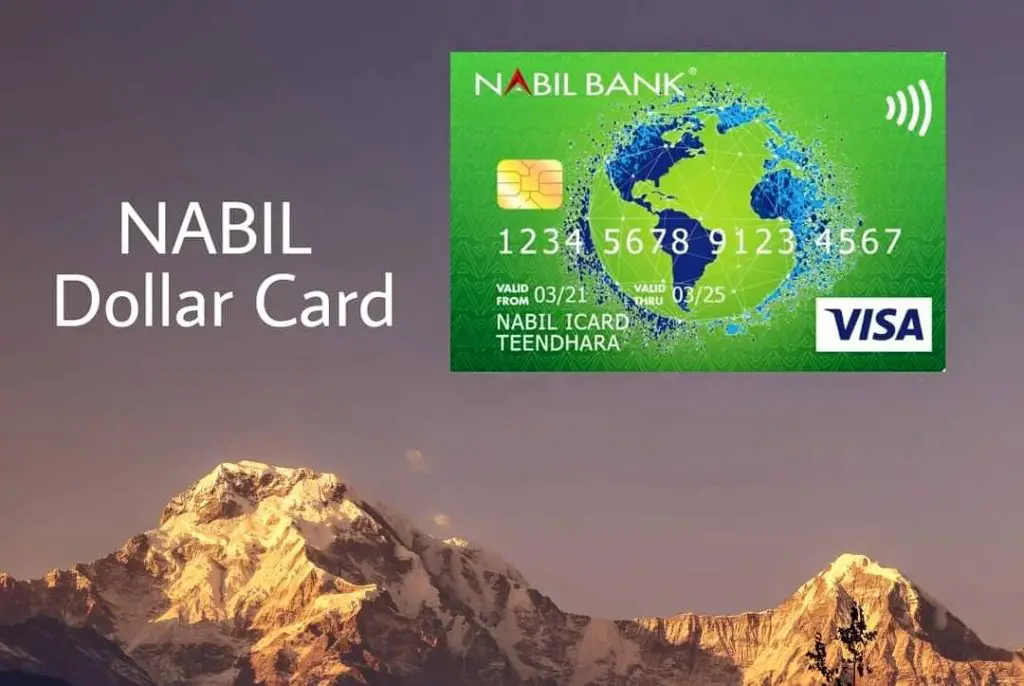 What Do You Need to Obtain Dollar Card in Nepal
The process to get a prepaid dollar card is fairly easy and not time-consuming. We have prepared a breakdown of the process. The below instructions are for Nabil Bank. However, the process is similar to most of the banks in Nepal.
First and foremost, you must have a bank account. If not, visit your nearest bank that also offers the dollar card service.
Then you must fill up a KYC form to verify your identity.
Now you will receive a form to apply for the dollar card.
Stay assured though, to apply for the dollar card, you must have a PAN card. You can also make a virtual PAN account using the highly popular Nagarik App.
After you fill-up the form, your dollar card will be processed and you will receive your dollar card in a few day's time.
Don't forget to read: Goverment Launches Multipurpose Nagarik App to Offer Government Services
About The Charges
Getting your dollar card into use will cost some amount. Currently, Nabil Bank is charging NRs. 1,000/- to grant a dollar card. You can load up to $500 annually for international transactions. To load the money onto the card, the bank is currently charging Nrs 500 for top-up.
The bank will not charge annually for the dollar card. Once you pay NRs. 1,000/- for the card, it will remain valid for up to five years. However, it should be noted that the card is not valid in India. But you can use the card to pay for services around the world.
So far NICASIA, Machhapuchchhre Bank, NMB have started issuing dollar cards. You can use the card to pay for Netflix, Amazon Prime, Spotify, Disney Plus, Facebook Ads, Google Play store/developer account, international web hosting services, and other international digital services. 
Dollar Card's Drawback
To begin with, having an international payment gateway is full of advantages for those who need it. However, it currently has some limitations though. An interested customer can acquire the card from one bank only. NRB has also set the limit of transactions up to $500 per year. The cardholders can avail of the service only for online purchases of goods and services. Users of these cards cannot withdraw money from ATMs either.
Check out: Connect IPS Review: Easy Direct Bank Payment, Transfer
Since this is just the beginning, we can certainly expect Nepal Rastra Bank to be more flexible over time as the demands for the dollar card inflates. For now, you will have to bear some burden to make the most of it.
Are you using a dollar card or thinking of applying for one? If you are already using the dollar card, do share your experience with us in the comments section below.