One of the leading commercial banks in Nepal, Nabil Bank has widened the scope of its digital financing product, its popular Foneloan service.
With the latest upgrade, bank customers can get up to 2 lakhs in loans through the Foneloan service. Previously, customers could only apply for the maximum amount of one lakh under the same digital loan system.
The bank's digital loan service is available through its smart mobile banking app.
At the same time, the bank has also widened the criteria for receiving the loan making it more accessible for its customers. Every bank customer with a saving account and QR merchants are eligible for Foneloan service. Previously, it was only available to customers with a salary account.
In addition, the bank has added the Foneloan icon on the bank's mobile app. Eligible bank customers for the digital loan service will get easier access to apply for it.
Buy now, pay later, and EMI to pay off the Foneloan has also become available with the latest service updates.
Also read: Nabil Bank Begins Visa Direct Service to Send Remittance
Nabil Bank promoting digital banking services in Nepal
In recent years, Nabil Bank has heavily invested its resources in the digital transformation of its banking services. The bank offers most of its banking services through its dedicated web portal DigiBank. The Nabil Cash Machine is another service that allows customers to both deposit and withdraw cash digitally.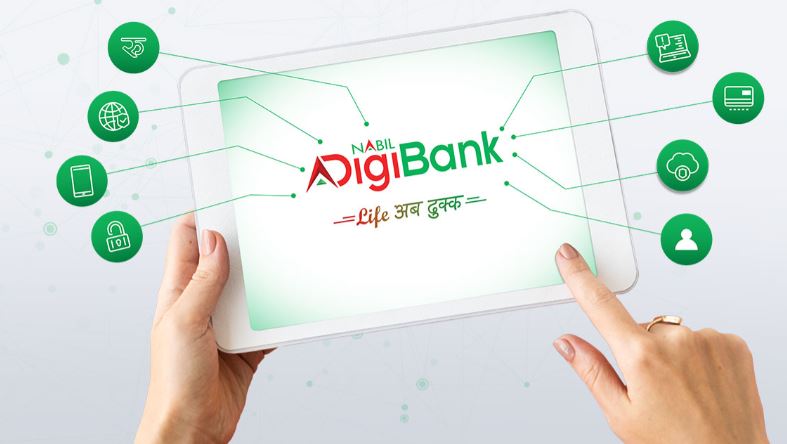 With the new enhancement in the Foneloan service, more customers will have easier access to the service and promote financial inclusion while they can also apply for up to 2 lakh loans from anywhere via the bank's smartphone app.
Check out: eWallets vs Mobile Banking Apps, Which One is Better?
What could make Nabil Bank's FoneLoan service even better for you? You can drop your opinion in the comments below.