Nabil Bank has initiated Visa Direct service to allow domestic and international transactions to be simpler and easier. The service lets Nepalese living abroad send money to people in Nepal from over 180 countries who have subscribed to the Visa Card service.
Nabil Bank brought the service after agreeing to its partnership with Visa International.
With the service launch, Nepalese in over 180 countries can send money directly to the people back home. Customers can transfer remit via net banking, mobile, and ATM to the 16-digit Visa card number.  
The bank says customers can receive the amount in Nabil Visa Credit, Debit, and Prepaid Card.
Also check out: NIC ASIA Starts Direct Visa Service for Money Transfer
Nabil starts Visa Direct service making remittance transfers straightforward
With this service, Nepalese who are Nabil Visa Cardholders can receive money from over 100 countries.
The bank's CEO Gyanendra Prasad Dhungana expressed his happiness at starting the Visa Direct service. He said, "The bank has opened a new channel that allows Nepalese to securely transfer remit from within and outside Nepal."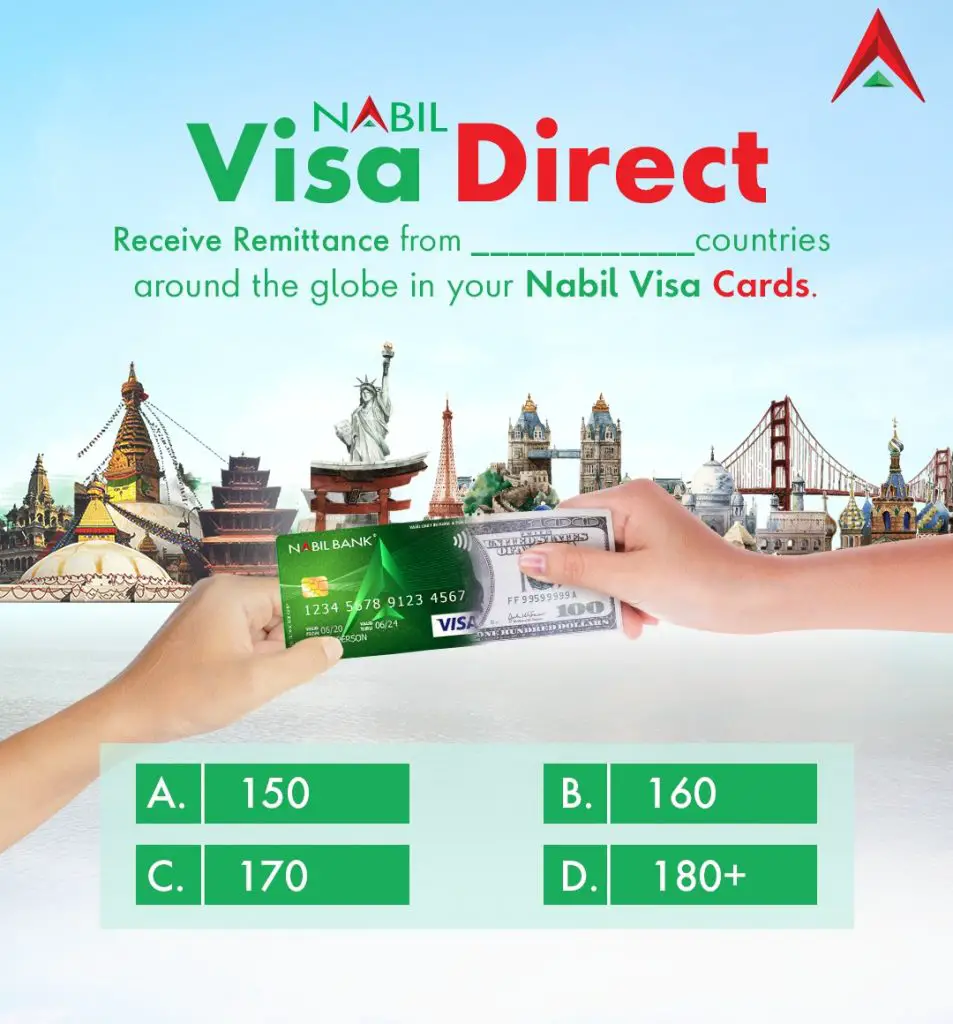 Also read: Nabil FoneLoan Service Starts, QR Merchants to Benefit
Nabil Bank Limited is Nepal's first foreign joint venture bank which started its service in July 1984. The bank provides commercial banking services through its 135 branches across the nation and over 170 reputed correspondent banks across the globe.
It is also one of the banks in Nepal leading the charge for digital transformation. It has dedicated an entire section 'Digi Bank' to provide digital banking services to its customers.
What is your opinion on the range of Nabil Bank services? You can share in the comments below.