NIC ASIA Bank has started a Direct Visa service allowing Nepalese to send money from abroad directly to the bank's account. The bank launched the service after entering a partnership agreement with Visa International.
This allows Nepalese from over 100 countries to transfer money to any NIC ASIA Bank account in Nepal.
The bank says people in the US, Britain, Europe, UAE, Qatar, Saudi Arabia, etc. can now transfer money to the bank's account in Nepal.
Under the service, users can send money from a Visa Direct platform. But customers need to deposit the amount in the account issued by the bank which is linked to the Visa card.
Also read: Deposit Directly via Cash Deposit Machine by NIC ASIA Bank
NIC ASIA Bank Direct Visa service
While sending the amount, users need to use the 16-digit Visa card number issued by the bank's internet banking, Visa card, or remit companies. The amount is wired directly to any NIC ASIA Bank as desired by the sender abroad.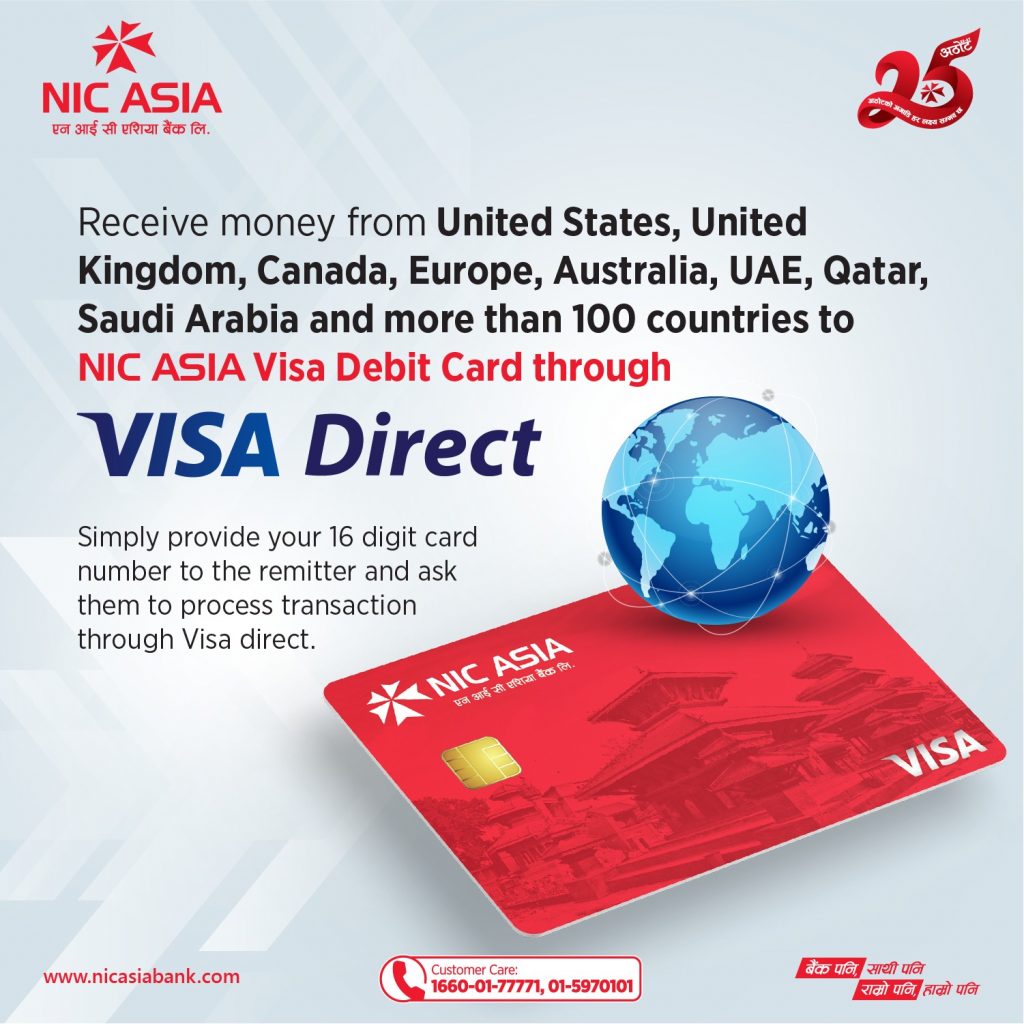 NIC ASIA Bank is one of the largest private commercial banks in Nepal with a strong capital base, balance-sheet size, number of branches, ATM network, and a sizeable customer number. The Bank serves via 358 branches, 98 extension counters, 81 BLBs, and 473 ATMs across the country with a network covering all major financial centers of the country.
Check out: NIC ASIA Bank Brings Cash Recycler | Deposit into Machine
The Bank strongly believes in meritocracy, transparency, professionalism, team spirit, and service excellence. These core values are internalized by all functions within the Bank and are reflected in all actions the Bank takes during the course of its business.