NIC ASIA Bank brings cash recycler allowing you to deposit cash directly into the machine
The machine accepts 500 and 1,000 bills only and a maximum of 99,500 NPR deposit per day for a customer
The bank plans to expand the service more branches soon.
Depositing your cash into your bank account is going to be more convenient now. NIC ASIA Bank has inaugurated a service that allows you to deposit cash directly into the machine without visiting a branch. The bank has brought its 'Cash Recycler' machine into operation to provide an innovative depositing service to its customers.
The cash recycler allows you to deposit money in your bank account without filling up any forms at the bank. You can use your debit card or an account number to deposit the money directly into the machine.
The machine does come with limitations to make its services simpler and hassle-free. It only accepts 1 thousand and 500 rupee notes. Likewise, an account holder can deposit up to NPR 99,500 a day into the newly started cash recycler.
Also see: Deposit Money into CIT via Corporate Pay
NIC ASIA Bank Brings Cash Recycler | Steps to Deposit Cash into the Machine
To deposit cash into the cash recycler, a customer first needs to insert the debit card into the machine.
This will open the deposit box.
Now, the machine asks for the ATM PIN Code
After the customer enters it, the desired amount (within the limit) can be deposited.
When the transaction completes, the machine stores the details, and also issues an SMS and receipt for reference.
At the same time, a customers can also use the bank's account number to acquire the service. Instead of the ATM PIN Code, they can enter their bank account number. The other steps are similar.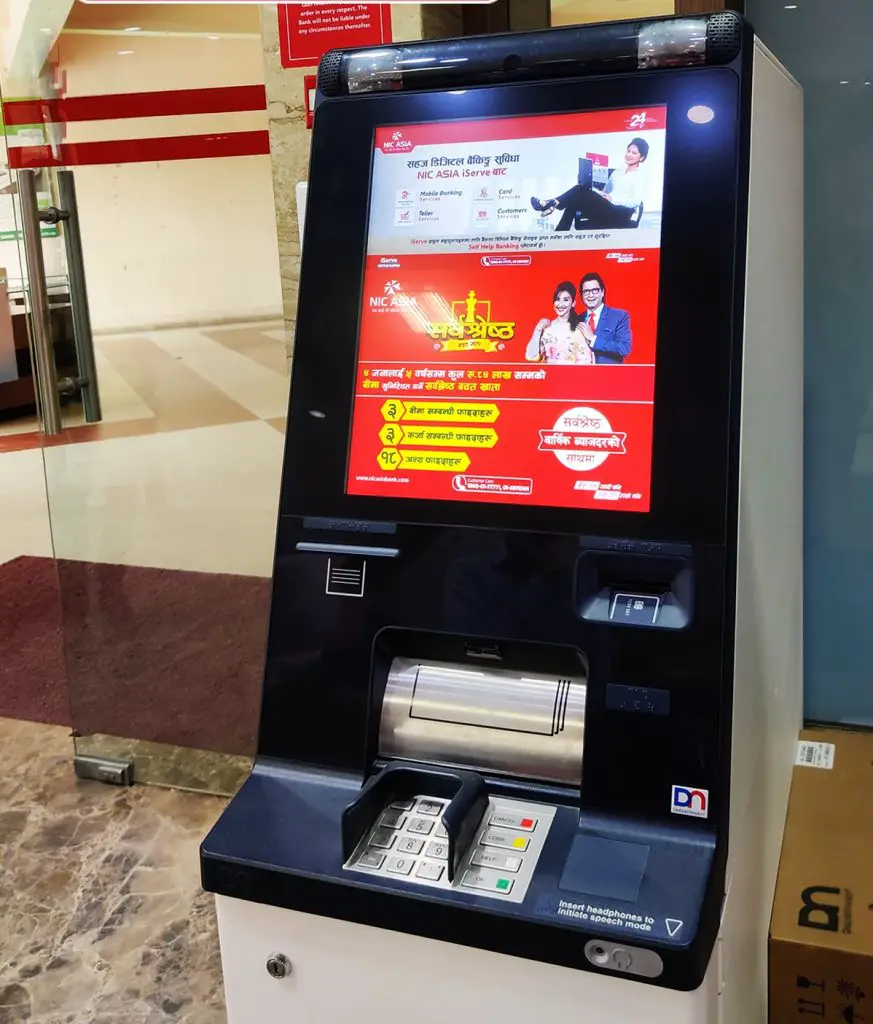 The bank has started this service at its corporate office in Thapathali but plans to extend to more branches in near future.
A must-read: NMB Bank and Flywire Partner to Pay for Education Abroad
The cash recycler machine will benefit many NIC ASIA Bank customers who won't have to visit a bank and fill up forms to deposit cash. Besides, the customers can also withdraw money as they do from an ATM machine.
In a growingly digital transformation in the banking industry in Nepal, NIC ASIA's cash recycler is another stepping stone. Nabil Bank has also launched a similar cash depositing machine called the 'Cash 'Machine. Let's hope the service expands to more branches in more districts soon.
Will the cash recycler be beneficial to you regarding its cash denomination limit? Do offer your opinion in the comments below.