The National ID card has been made mandatory for those applying for a new passport in Nepal. The Home Ministry brought the concept of such ID cards a few years ago and now it is here. Set to replace citizenship, every Nepali citizen is liable to get this card. So today in this post, let's talk about how to apply for a national ID card online in Nepal.
How to Apply For National ID Card Online in Nepal
What is a National ID Card?
The initial plan for National ID cards or 'Rashtriya Parichaya Patra' with biometric security came in the 2066/67 budget speech by the then government of Nepal. In 2067 B.S. National ID Management Center was set up with central authority under Home Ministry. Later, it merged with the Civil Registration Department. At the present day, the National ID card project proceeds under the Department of National ID and Civil Registration.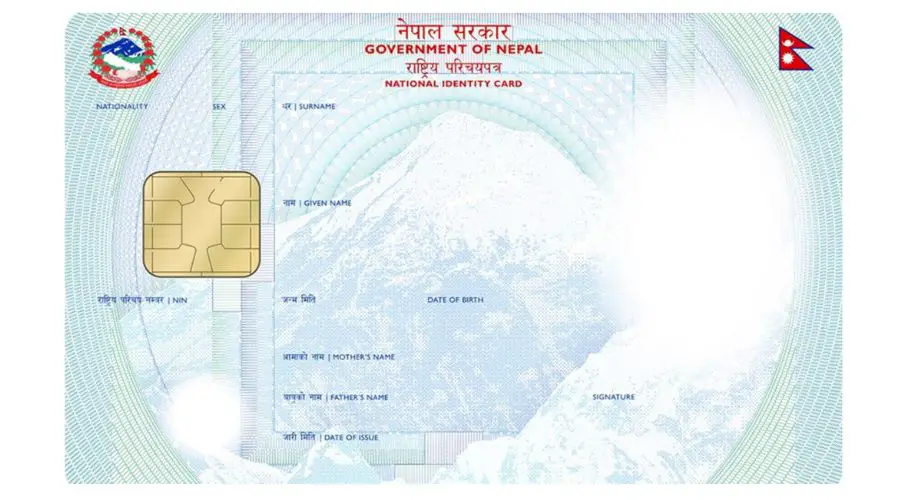 The National ID is an official ID card with an integrated chip that stores biometric and personal information like citizenship detail, photo, the fingerprint of ten fingers, the retina of both eyes and a digital signature. In addition, a 10-digit security code is also assigned which is known as National Identity Number (NIN). It is more secure than the traditional paper citizenship cards as it cannot be duplicated or altered easily.
Have a Read: Namaste Pay joins the Fonepay ecosystem for mobile payment
Steps to Apply for National ID Card (Rastriya Parichaya Patra) Online in Nepal
With technological and digital advancements, everything has become digital. So, one can also apply for a national ID card online from a smartphone or a laptop by following these steps;
First, you need to browse this site http://enrollment.donidcr.gov.np/PreEnrollment/ from your smartphone or PC/laptop.
Then, you can click on Login for Individual. After that, please enter your mobile & submit OTP.
The next step is to click on the New Enrollment option.
Then, thoroughly add your personal details.
Put your contact details. (The NIN number will be sent there).
Add your family details such as your Parents and Grandparent's Details. Here as well, do notice the text written on your family documents and write the same here. Otherwise, you might have to face hassles for correction.
Then, you can choose desired appointment dates for Biometrics. Do note that the biometrics can be submitted from District Administration Office or other assigned data centers.
The final step is to confirm everything and hit the submit button. Then, save the registration number.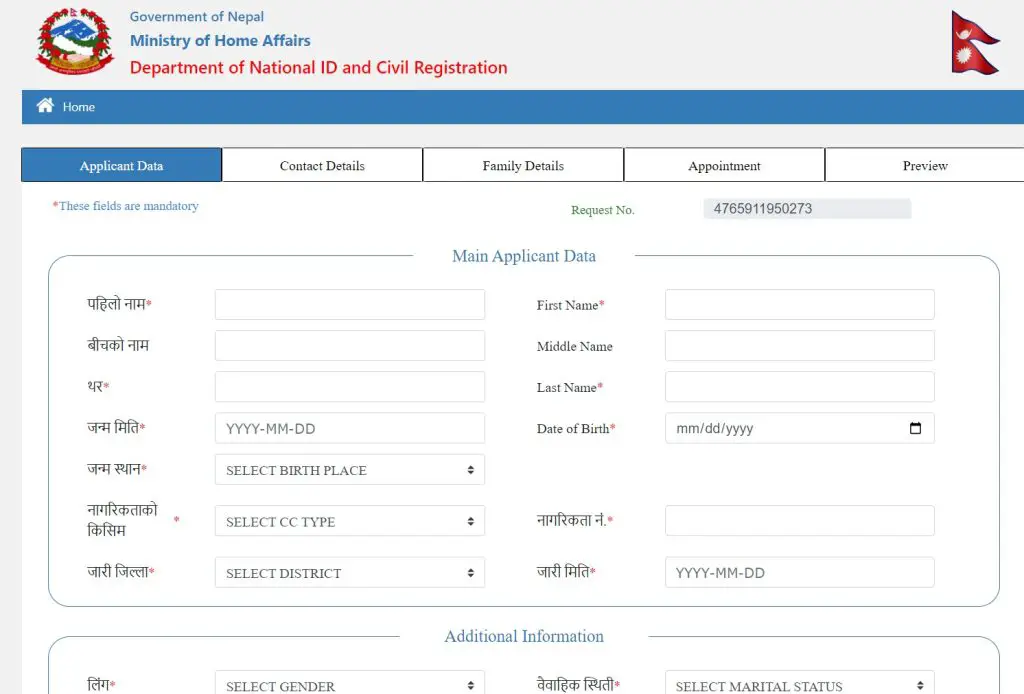 You'll get the National Identity Number (NIN) on your registered phone number after verification. It might take a few days to weeks for that. Well, you can query your status by sending an SMS to 30001 by typing N<space> Registration Number.
Also Read: How to get Online Police Report in Nepal, Learn the Ways here
So, that was all about How to apply for National ID Card online in Nepal. Have you applied for it yet? Do write us your thoughts and queries in the comment section below.
Frequently Asked Questions (FAQ)
How to Apply for National ID Card Online in Nepal
Through donidcr.com.np website.
What are the Benefits of a National ID Card in Nepal
NID will work as the official document just as your citizenship
When will I get my NID physical card?
The govt is still printing NID cards and it might still take some years to get a physical card.
Where can I get Rashtriya Parichaya Patra (NID) in Nepal?
From your ward office or DAO, once it gets printed.
Does National ID Card cost money?
No, it is completely free.
Is a National ID Card more secure than citizenship?
Yes, NID is far more secure than citizenship.
How to get National ID Number (NIN)
By sending an SMS. Type N <space> 16-digit application number.
And then, send it to 30001.
Can I get a copy of Rashtriya Parichaya Patra?
Yes, there is a provision to get a new copy.
What are the other ways to take Rashtriya Parichaya Patra (NID)?
Assigned Ward Offices and Singhadurbar Kathmandu