IME Pay Missed Call Offer is here. You might be scratching your head hearing this. Well, the popular digital wallet has brought a miscall offer for real. One can win up to Rs. 300 cashback on this offer. Without further ado, let's get headed to the IME Pay missed call offer in this article.
IME Pay Missed Call Offer
IME Pay has been up for several exciting offers for a long time. The digital wallet comes in third position after the market leaders, eSewa and Khalti. This IME Pay Missed Call Offer is a peculiar one. But what's sure is that every user will be liable to get cashback up to Rs. 300 as per IME officials.
Have a Read: WeChat Pay Officially launched in Nepal through NMB Bank
How to Participate in IME Pay Missed Call Offer
You can participate in IME Pay Missed Call Offer by following these steps:
First, you must have an account on IME Pay account and your KYC must be verified.
Then, you can give a missed call to the wallet's official phone number, 015970706 through your registered IME Pay ID's phone number. That's it and Voila, it's done. Your participation is added automatically.
You'll be notified by IME Pay on the evening of 7th of July, 2023 by the wallet. Hurry up, you have to give a missed call by today.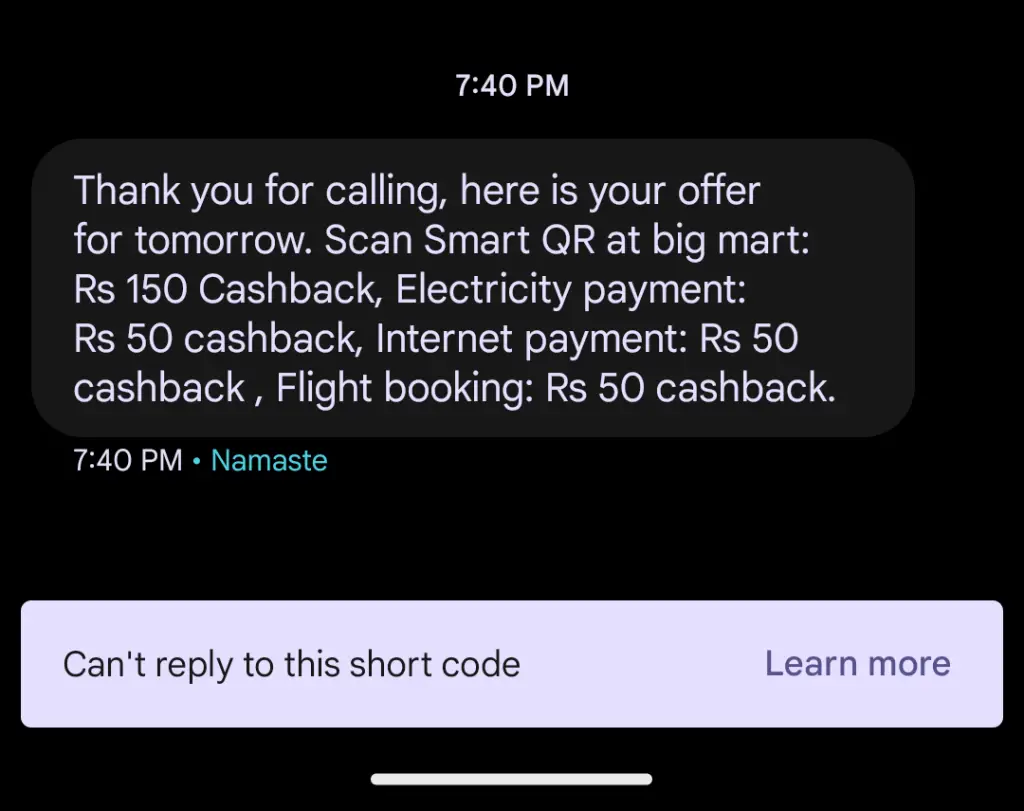 IME Pay Refer and Earn Offer
Besides the one-day offer, IME Pay's Refer and Earn Offer is live throughout the clock. New users can earn Rs.25 wallet balance by using this code CS1775219 on the referral section while opening the account and KYC verification.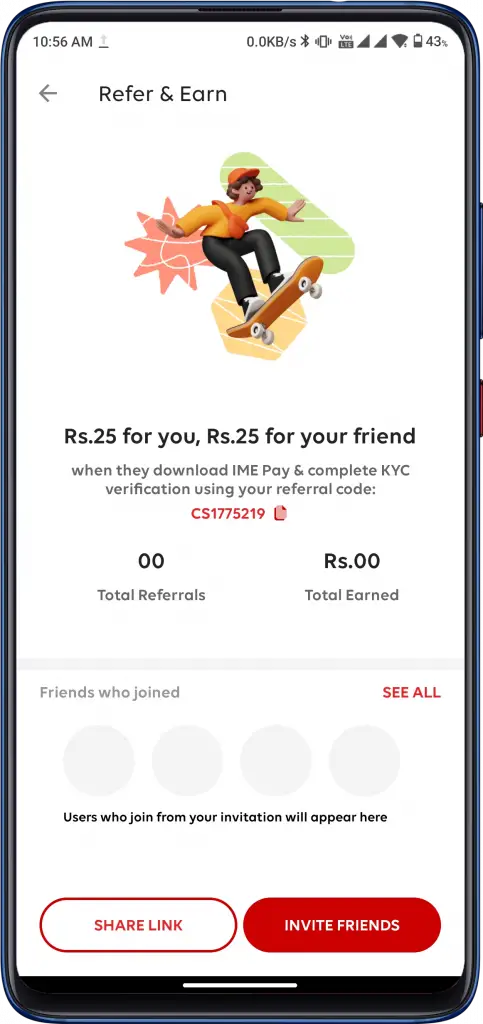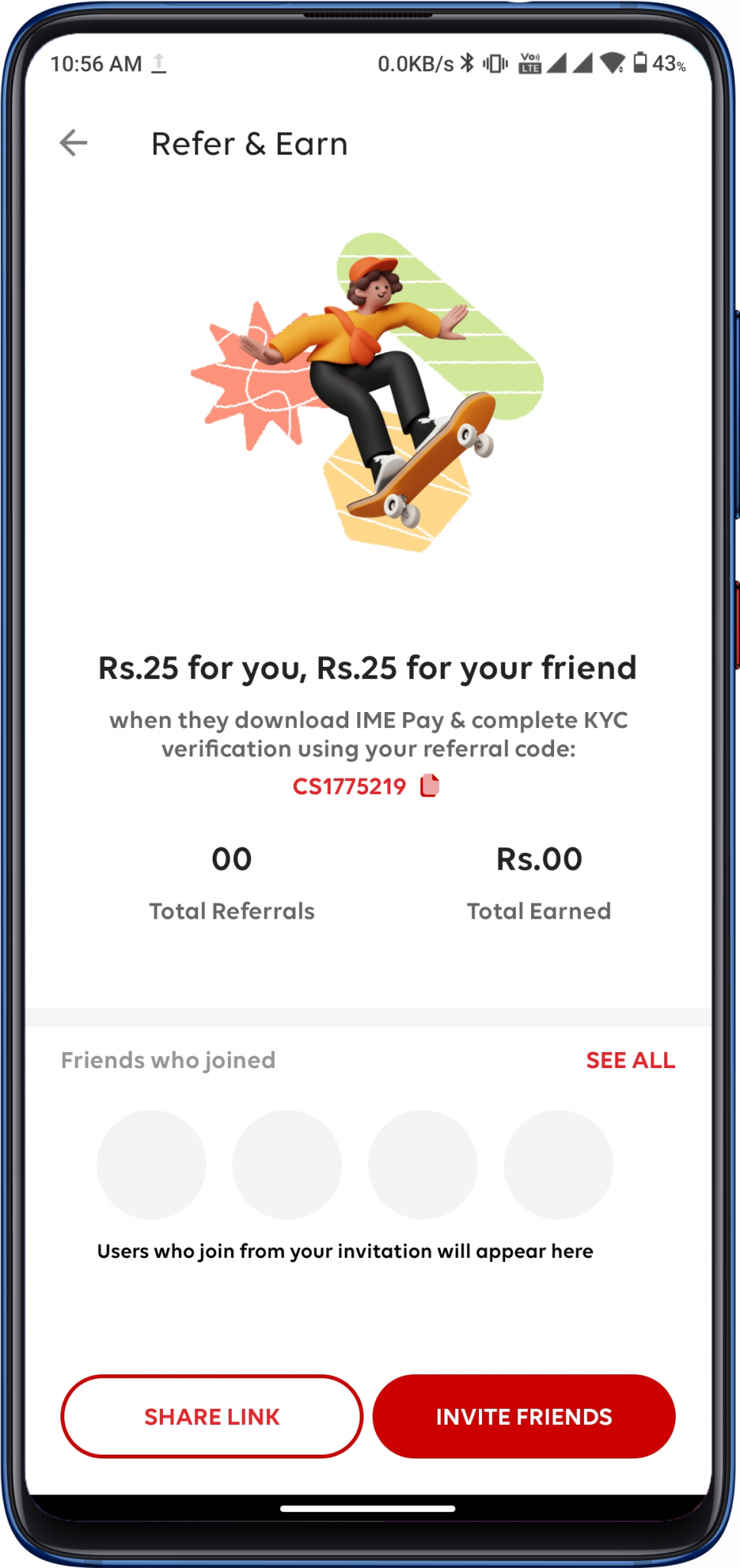 About IME Pay Digital Wallet
IME Pay e-Wallet went live on Google Playstore on March 10, 2017. Since, its inception, the wallet has been adding tons of new services. It is providing interest on the wallet balance as banks. It also became the first PSP to provide a virtual VISA card for the users which can be used for online shopping payments. On top of that, customers can get free physical VISA cards for ATM withdrawals and online shopping as well.
The lets you pay utility bills such as electricity, water, TV, internet, mobile top-ups, etc. There are also options to pay traffic fines, Loksewa, Passport, Antarik Rajaswa, Local government tax, etc.
Besides that, the app also acts as a remittance medium where you can directly receive remittances from abroad. Similarly, you can also send money to anyone in Nepal by using the 'Send Money' option. The person can then get the cash from any IME counter by providing the payment code and any valid ID card.
Also Read: Khalti enables NEPALPAY QR for digital transactions at over 3 lakh merchants
So, what do you think of the IME Pay Missed Call Offer? Have you tried it yet? Do write us your thoughts and queries in the comment section below.