WeChat Pay in Nepal is finally available. Yes, you heard that right. The Tencent Holdings Limited-backed payment system has entered the market through a strategic partnership with NMB Bank. Let's learn about WeChat Pay in Nepal and other information in this article.
WeChat Pay in Nepal
Strategic Partnership with NMB Bank
The Chinese payment giant is now in the Nepalese market, thanks to the strategic partnership with NMB Bank, a leading commercial bank in Nepal. This glorious agreement was signed between the officials at Lakeside, the heart of the touristic place, Pokhara.
The program was attended by Mr. Yogendra Lal Pradhan, Director of NMB Bank, Mr. Sunil K.C., Chief Executive Officer of NMB Bank, Mr. Guru Prasad Paudel, Executive Director of Nepal Rastra Bank, Mr. Dhana Raj Acharya, the Mayor of Pokhara Metropolitan City, Mr. Dhananjay Regmi, the Chief Executive Officer of Nepal Tourism Board, from the Nepalese side.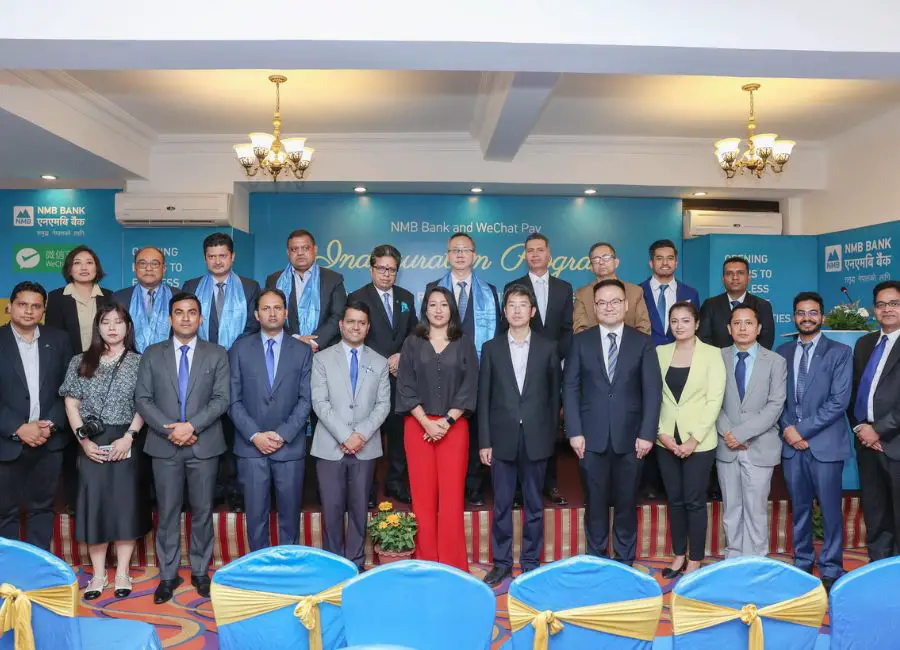 While from the Chinese side, His Excellency Mr. Chen Song, Chinese Ambassador to Nepal signed the historic agreement. "China is ready to enhance the synergy of policies with Nepal, not only limited to traditional sectors but also breaking new ground in emerging fields such as financial service trade, unlocking the great potential for mutual cooperation and benefits," Chen said.
NMB Bank account holders can request the WeChat Pay QR stand for their business. And those having a WeChat pay account can straightly scan the QR to do payments.
Do Read:- ConnectIPS Brings Refer a Friend 2.0 Offer, Up to Rs 50 Reward
The benefit of the Launch of WeChat in Nepal
Nepal's economy heavily relies on remittance and tourism. This Himalayan country is blessed with mother nature and offers breathtaking sceneries and geography all around. As China is a neighboring country, the flow of Chinese tourists was rampantly increasing, except for the dreadful time of Covid.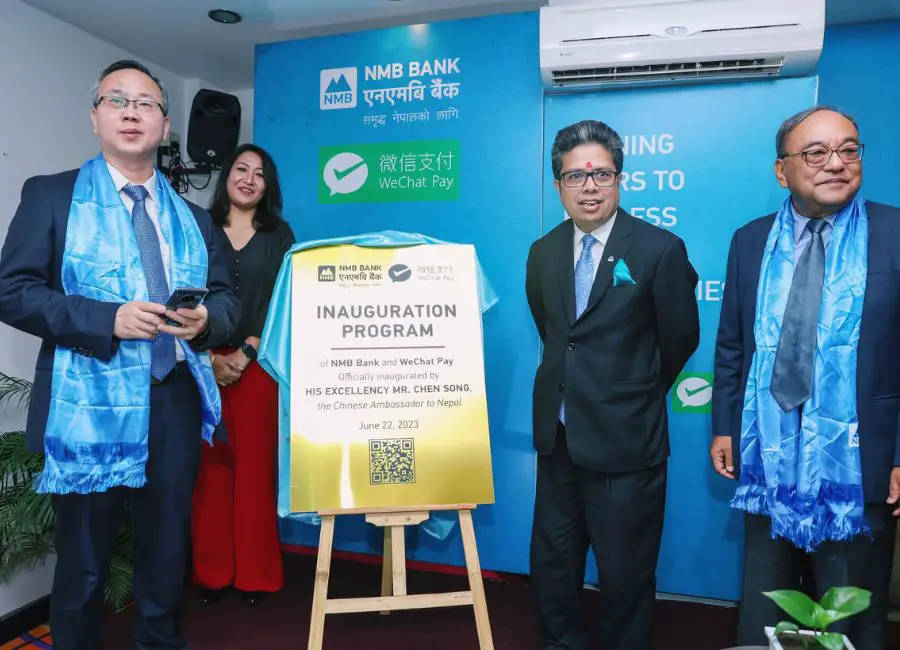 So, a digital payment method like WeChat Pay will both facilitate Chinese tourists and Nepali businesses. As digitalization is taking over the world, tourists are also more into paying through cashless mediums, rather than using traditional mediums. The launch of WeChat Pay opens the way for a tremendous flow of tourism income through Chinese guests.
Be it hotels, restaurants, local shops, or curio shops, QR stands are found anywhere. With NMB Bank's WeChat Pay QR, Chinese travelers can easily conduct payments and transactions. In fact, this will attract more visitors to come in Nepal, fostering tourism activities.
Have a Read:- Nepal to use ILS at Gautam Buddha International Airport After Agreement with India
About WeChat Pay
WeChat Pay is a digital wallet service that is integrated into the WeChat app, a popular social media platform in China. Users can link their bank accounts or credit cards to WeChat Pay and use it to make payments online or offline. WeChat Pay supports various payment methods, such as QR codes, mini-programs, official accounts, and in-app, and web payments. WeChat Pay is widely used in China and has over 900 million users.
Also Read: Here's how you can withdraw eSewa cash from ATM, Find steps
So what do you think about the launch of WeChat Pay in Nepal? Do share us your views and opinions in the comment section below.