Nabil Bank has initiated an online-based nBank web service, the first of its type in Nepal. Part of its neo-banking experience, this digital service unlocks to its customers an ability to pay for utility and transfer funds of up to Rs 50 lakh a month through desktop, or laptop on its website.
The bank unveiled its new digital banking service nbank Web on a virtual program. Using it, users can perform mobile top-ups, bills, flight tickets, and insurance payments. You can also access its multiple digital banking services through "Quick Tools". In addition, you can check for the latest exchange rates, get an EMI calculator, and other services.
Besides, Nabil Bank's nbank web service allows customers to transfer funds of up to Rs 20 lakh a day, and up to Rs 50 lakh a month. Remember that the per transaction limit is a maximum of Rs 5 lakh a session. The bank says that digital loan service will be available soon too.
The bank says that the nbank web extends the bank's user-friendly service among more customers, making its services more accessible and secure.  
Don't miss: Nabil Bank Launches Lifetime Free Credit Card Facility
How to log in to Nabil Bank nbank Web service?
To log in to Nabil bank nbank web service, you can use the details being used for the bank's mobile banking app or you can also sign in with a QR code. Below are the steps to log in to nbank Web:
First, go to this page.
Enter the same mobile number and password as used for the mobile banking app nbank app.
You get an OTP on the number. Enter it.
Now, you will be logged in to the nbank Web.
Or you can also choose to log in with QR. To do this, you need to scan the QR on the webpage with your mobile phone. Once verified, you get signed in to it.
You can't change your password from the web service though.
If you are new to the bank, you can create a Nabil Bank account online as well.
Check out: Digital Transaction Limit of Mobile Banking, Internet Banking, and Wallets in Nepal
"An omnichannel banking experience…"
Vinay Kumar Regmi, Deputy Chief Executive Officer of nbank & Operations, says, "Nbank Web offers an omnichannel banking experience similar to the nbank mobile banking app. It provides an easier financial management experience with an upper limit of online transactions."
He also stressed that Nabil nbank Web is designed with security in mind. He said that user information and transactions are backed by high-level security. It features strong encryption, two-factor authentication, auto-logout, and SIM verification features, he shared.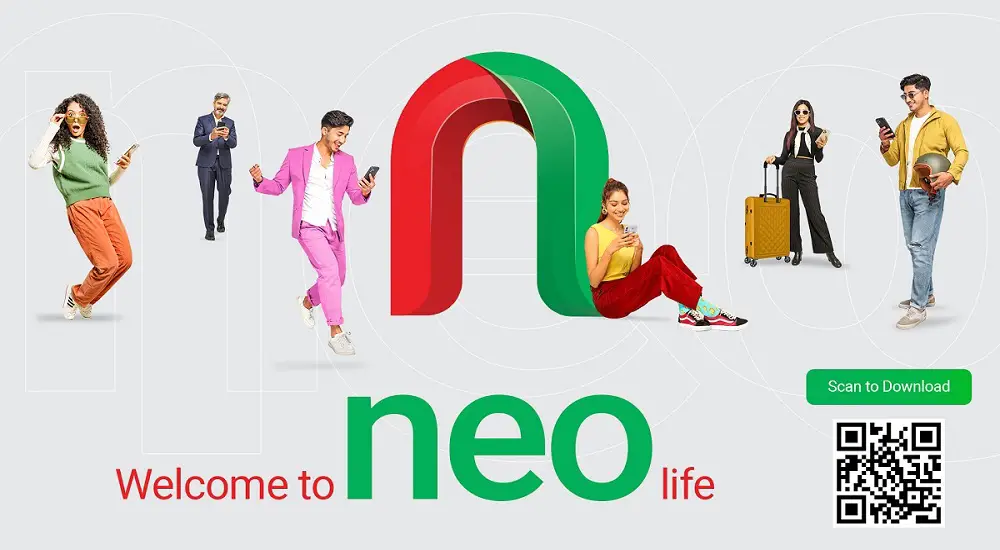 Customers who use personal accounts can now use the Nabil nbank Web service. Regmi added that corporate customers who are using cabinet at the moment will need to register at corporate pay.
Check out: Nabil Cash Machine: Allows Both Cash Withdrawal And Deposit
Nabil nbank Web features
In addition to utility payments, top-ups, and fund transfers, nbank Web unlocks a number of banking services online. Customers can perform financial activities such as opening new bank accounts, sending remittances, viewing card details, opening fixed deposits, and taking loans against fixed deposits.
Nabil Bank's international card-based remittance service is also accessible through nbank Web.
Nabil Ban has been the frontrunner in the digital transformation of banking services in Nepal. providing digital banking services.
To further expand its digital footprint and align with the global shift towards digital banking, Nabil Bank has established NBank, a virtual branch within the bank, the release said.
For any further queries, let us know in the comments below.