Now you can easily withdraw cash without an ATM card. This service will be processed within options on a mobile banking app. NIC Asia has become the first bank in Nepal to launch such a service that allows its customers to withdraw cash from ATMs without a card.
Ever gone to an ATM machine and realized that you had forgotten the card back home? Or want a system that allows receiving cash using the mobile app? If you were waiting on such a service, then there is news to delight you.
NIC Asia Bank, Nepal's leading commercial bank has launched a system that allows its customers to withdraw cash from ATMs without a card.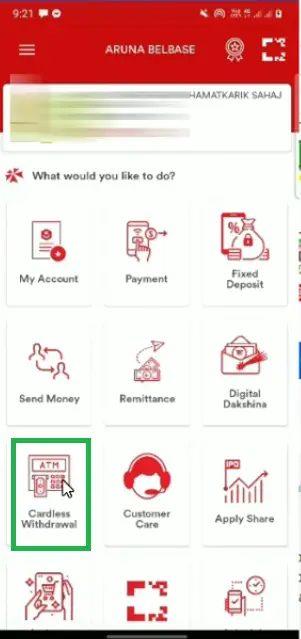 NIC Asia Bank has begun a cardless cash withdrawal service for its customers ridding them of the obligation of a physical card. The bank has added the option "Cardless Withdrawal" in its mobile banking app to integrate a cardless cash withdrawal feature. The option will minimize the customers' need to physically touch the ATM machines to receive the cash.
With this service, the customers of NIA Asia Banks will be able to withdraw cash remotely without having to bother the browsing process on the machine's screen. They can wirelessly withdraw cash from their bank account using the mobile banking app of the bank.
Do read: Send money using iPay | Digital Remittance Made Easier
How to Use NIC Asia Bank's Cardless Withdrawal Service?
To acquire this service, you will need to have a mobile banking service activated into your account. Download the bank's mobile banking app on your phone and remember its id and password to log in. This also goes without saying that a mobile broadband connection must be turned on. Now, to withdraw the cash from the app, follow the steps below.
Launch the app
Login to your account
Click on 'Cardless Withdrawal'
Enter the amount (only up to Rs. 25,000 is allowed)
You can keep 'Save Payment' checked (optional)
You can also add a detail under 'Payment Name'
Then click on 'Submit'
Use transactin pin or fingerprint to 'Confirm' the process and proceed
An OPT code will be sent to the contact number used for your bank account
Now on the ATM machine, enter the OTP received and the cash amount you previously chose
This will authenticate your request and the machine will dispense the cash.
'Cardless Withdrawal' will benefit the bank's customers who do not want to browse through ATM's options. Besides, being able to process the ATM withdrawal from a mobile app will bring delight to many bank customers. Again, the Coronavirus scarce might encourage many to use the mobile banking app for cash withdrawal to minimize their physical touches on the ATM machine.
Must read: Nabil Cash Machine: Allows Both Cash Withdrawal And Deposit
Using mobile banking app to withdraw cash from ATMs is another stepping stone towards digital banking in Nepal. If you want to acquire this uniquely convenient service, download the app and follow the instructions mentioned above.
The banks are regularly improving and expanding their service ranges to advance banking services. In line with providing unique services, Nabil bank has also set up ATM machines that allow both deposit and withdrawal services. Digital Nepal framework is well and truly evolving and digital banking has been a major driving force to it.
It is likely that more banks will be following NIC Asia's Cardless withdrawal feature into their services too.
Download NIC Asia Bank's Mobile app: Android | iOS
How exciting is the 'Cardless Withdrawal' system to receive cash from ATM machines? Will you resort to it anytime soon? Do let us know your opinion.