The Civil Aviation Authority of Nepal (CAAN) is installing weather cameras to minimize flight mishaps. The initiation is taken after overcast weather and technical issues have led to the increasing number of unfortunate plane crashes in the Northern region of the country. The authority is installing cameras built by Mahabir Pun-founded National Innovation Center.
The aviation authority has accelerated the installation of weather cameras in various destinations.
Especially, the northern route has been adverse for airways causing a number of accidents and lives over the years. Recently, a Tara Air plane bound for Jomsom from Pokhara crashed and claimed 22 onboard including the flight crew. The plane apparently lost communication in the air and could not navigate.
The weather has been to blame for most plane crashes around the same route. So far, not many steps had been undertaken to minimize the mishap. However, the latest incident drew nationwide outcry again. As a result, CAAN has taken the initiative.
Also read: CAAN to Build Three Advanced Terminals at Airports in Terai
CAAN Using Innovation Center-Made weather Cameras to Minimize Flight Mishaps
CAAN is using cameras built by the National Innovation Center (Rastriya Abishkar Kendra). The authority has been installing cameras at a pace at various spots that are the routes for accident-prone areas.
CAAN spokesman Jagannath Niraula said that the authority is installing, testing, and demonstrating weather cameras to gain pre-information on weather changes and to eventually reduce possible flight mishaps.
"Right now, our focus is on weather cameras. We have installed and tested a weather camera at Tatopani in Lete, Mustang. We had a demonstration just a few days back. The cameras are still at trial," Mr. Niraula said.
He informed that the camera at Ghorepani, Myagdi can alert the authority on the weather of Pokhara in the South, and Lete in the North.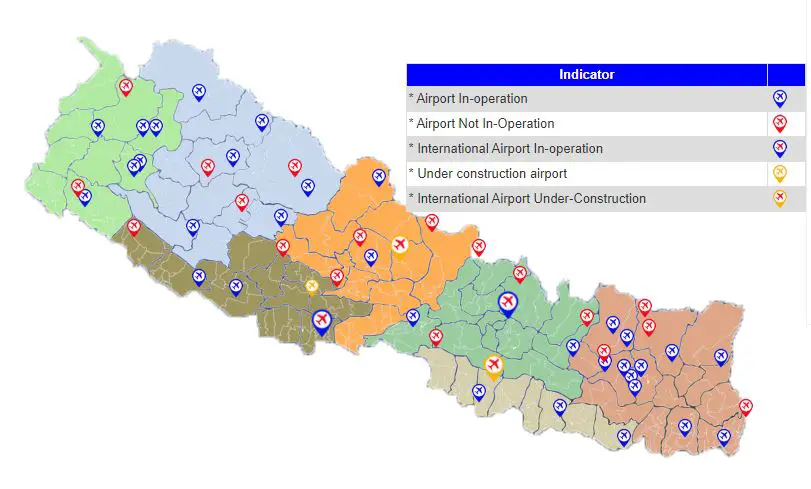 He added that such weather cameras are set up in Lukla. The authority will soon install others at other sites in Simkot, including at other locations in the Northern region.
"Airline service providers flying on 'stall' routes can face issues such as getting stuck, difficult departures, and diverting due to the lack of reliable weather forecasting," he said. He mentioned that flights to Lukla, and Simkot are prone to facing weather challenges.
Also see: In-Flight Entertainment on Yeti Airlines Flights with Internet
Cameras to Help with Better Weather Forecasts
Plane crashes have been responsible for dozens of deaths and are not an uncommon incident in Nepal's aviation. Due to the obvious complex geography, and adverse weather conditions, flying to the Northern destinations has remained a challenge for service providers.
But let's hope the innovation center-made weather cameras prove their worth and help minimize fatal plane crashes.
Domestically, NAC, Tara, Sita, Summit Air, etc. board flights to these difficult destinations.  
Don't miss: China Sets up a Weather Station on Mount Everest
What other steps do you think should be taken to rule out aviation fatalities in the Northern region? Do share your opinion in the comments below.