A Chinese expedition successfully established a weather station at Everest. The team led by scientists installed the system at an altitude of 8,830 meters above sea level, a record so far.
The team consisting of 12 members completed the project called Earth Summit Mission 2022. There are 270 researchers in total comprising 5 scientific research teams and 16 scientific research groups. Chinese state TV CGTN stays it is the first to use high-precision radar to measure the thickness of snow and ice at the peak.
Upon installing the system, the team ran a transmission to demonstrate its efficacy in extreme weather conditions.
The weather system gets its energy from solar panels and should last 2 years. It is equipped with satellite communications for data transmission, and CGTN reports. It is programmed to transmit data every 12 minutes.
Also read: Baidu Rolls out Self-Driving Cars in Shenzhen
The weather station on Mount Everest to assess thickness measurement at the summit
"As professional scientific researchers, they are expected to do the summit sampling for the first time and perform tasks such as erecting a gradient weather station, ice-core drilling, and radar thickness measurement at the summit," told Yao Tandong, leader of the Summit to Xinhua before starting the mission.
The expedition will also assess the pattern of climate change and study greenhouse concentrations at the high altitude of Everest.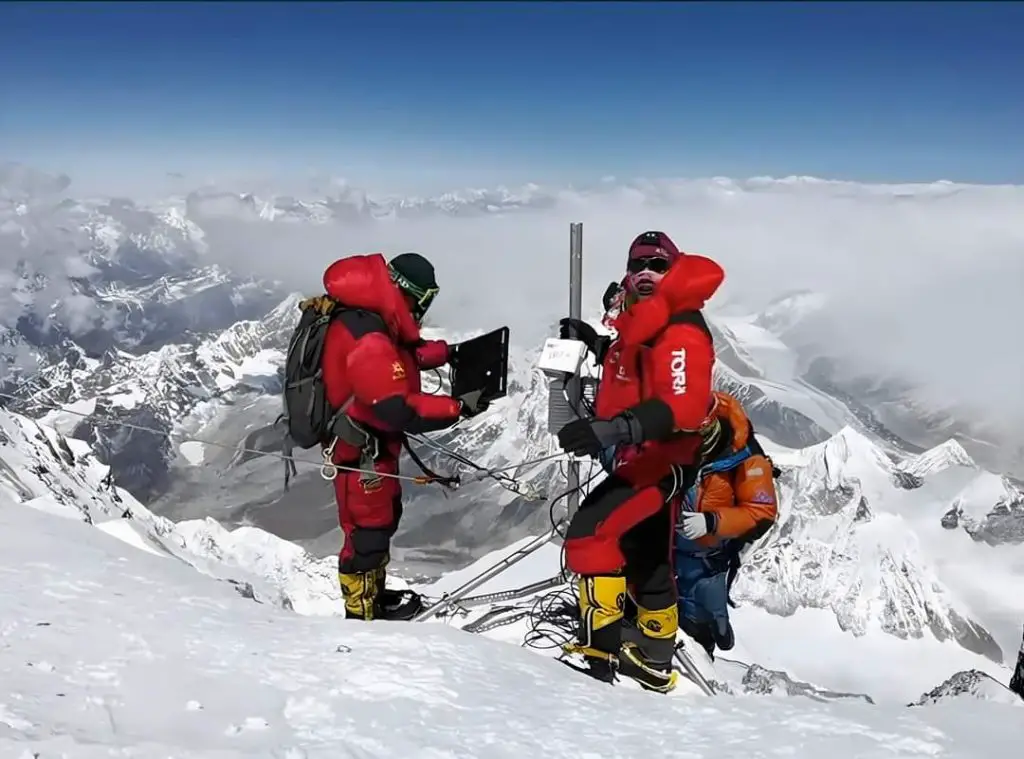 "We want to know what's inside the snow at the highest altitude on Earth," Wu Jianguang, a researcher at the Institute of Tibetan Plateau Research (ITP), Chinese Academy of Sciences told CGTN.
The weather station on Mount Everest is China's new record. The equipment for the system weighed 50 Kilograms and the team dismantled it so that it could be carried to the peak. The station will transmit data from the surrounding area every 12 minutes.
Check out: Gautam Buddha International Airport begins operation
China has established seven such high-altitude stations that operate between 5,200 to 8,300 meters.
Mount Everest shares a partial border with Tibet, a Chinese territory that is called Qomolangma in the local language. The team started the mission on April 28, however, only a dozen made it to the final expedition.
What do you make up for China flexing its technological superiority at the highest summit on earth? Do leave your opinion in the comments below.