Ncell VoLTE service has been launched with a promotional offer. The most awaited service from the private telco is finally here. With the first activation, Ncell is also providing a 100 minutes Ncell to Ncell voice pack for free. Let's know more about Ncell VoLTE and its steps of activation in this article.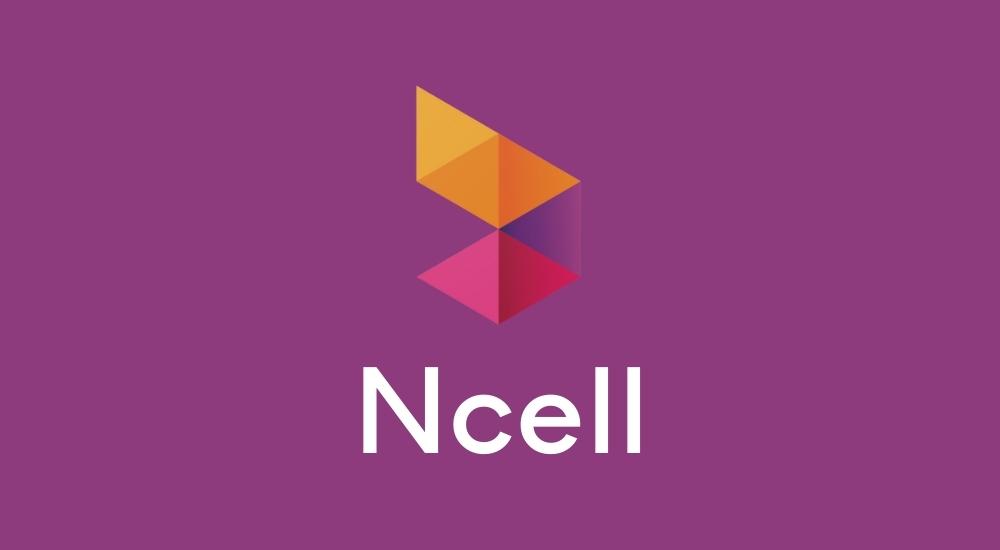 What is VoLTE?
VoLTE stands for Voice Over LTE which uses a 4G/LTE network for running calls and data simultaneously. Previously, a 4G network would only allow data at 4G speed while the calls use the 3G network instead. With VoLTE, voice calls become HD quality for a clear and faster connection.
Have a Read:- How To Buy Mobile Data Pack in Ncell, NTC, and Smart Cell
Ncell VoLTE
The company has been testing VoLTE privately for a while now. There have been speculations about its launch and now it is here. But the service is only available for select device models of Huawei, Vivo, and Samsung as of now. The initial test commenced with Huawei's Nova 3i phone. The list of Ncell VoLTE-supported devices is as follows;
Huawei Y9 Prime 2019, Huawei Nova 3i
Samsung Galaxy A33, Samsung Galaxy A53, Samsung Galaxy A51
Vivo Y55, Vivo Y55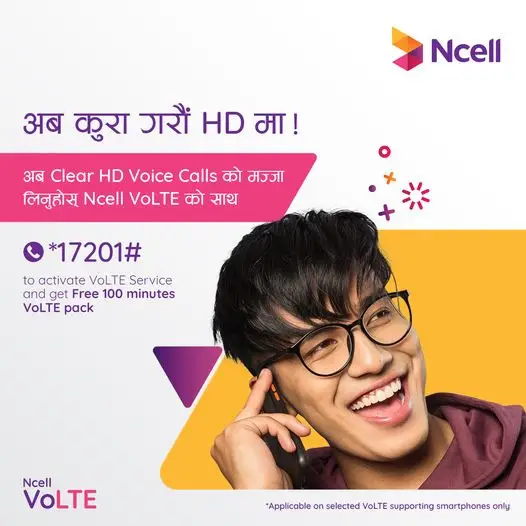 Users having a Ncell's USIM (4G GSM) can enjoy the service on the aforementioned devices. The telco is seeking to add more devices to the list from all major OEMs very soon. Ncell VoLTE will work on both 900MHz and 1800MHz 4G bands which it operates in Nepal. And the service will only cater to voice calls. Wi-Fi calling and video calls are not available as of now.
How to Activate Ncell VoLTE Service
In order to activate the Ncell VoLTE service, please go through the following steps;
First, you need to have a GSM Ncell 4G SIM (USIM).
Then you need to dial *17201# by Ncell SIM on your 4G-compatible smartphone.
If your device has been supported by Ncell, the VoLTE service will be activated right away. If not, you'll get a prompt saying, "Your handset is not eligible for this service".
You can head towards https://www.ncell.axiata.com/en/individual/offers/volte to view the addition of devices.
After the successful activation, you might also need to turn on the VoLTE options on your handset settings.
Ncell VoLTE Promo Offer
With the new service, Ncell is also providing a promotional offer alongside. New users can get a 100 minutes on-net voice pack with VoLTE activation.
| | |
| --- | --- |
| Promotional Offer | Validity |
| 100 Minutes Voice Pack (Ncell to Ncell) | 28 Days. |
Ncell VoLTE Promotional Offer
Do Read:- Nepal Government To Provide Free Wifi in Religious Spots
VoLTE Progression in Nepal
VoLTE in Nepal was first launched by Nepal Telecom back in May 2021. With Ncell joining the race, the HD call quality can be used by more people. Also, both Telcos are into providing and improving networks in all parts of the country. So, the addition of services like VoLTE can improvise call quality in regions having 4G networks.
Do Check:- Nepal Telecom Launches VoLTE Service with HD Quality Voice
Ncell has pledged to add support for more devices in the near future. The next support will likely be on Xiaomi devices which have a massive share in the market. Also, supported devices are suggested to have the latest firmware (software) installed to use new services.
With overall availability and new devices coming with VoLTE support, it will aid in elevating the telco services. Nepal has already stepped into digitization and Telco sectors play a vital role in providing internet connection and voice calls.
Also, Check:- NTC is Launching eSIM in Nepal very Soon!
So, that was all about Ncell VoLTE service. If you have any queries or thoughts, please feel free to write a comment below.