Mobile Banking Apps are no less than a boon for the digital era. Nepal has also excelled in digital financial transactions, thanks to digital wallets and mobile banking apps. There are over a dozen of banking apps, but which apps are the best ones? In this article today, let's find out the top 5 mobile banking apps in Nepal.
Top 5 Mobile Banking Apps in Nepal
NIC Asia MoBank
NIC Asia MoBank comes first on the list. The app is developed by the bank itself. This mobile banking app got a major revamp on July 2022. With the update, NIC Asia added a plethora of features to the app. It is like a digital bank in itself. The new features include Cash Deposit, Cheque Deposit, Cheque Request, Locker Facility, Dollar Card Request, New Debit Card Request, etc.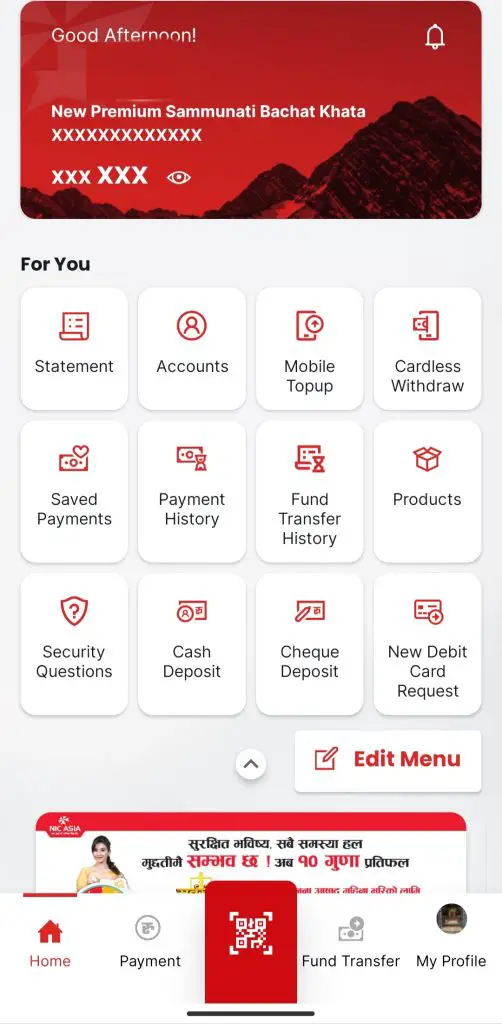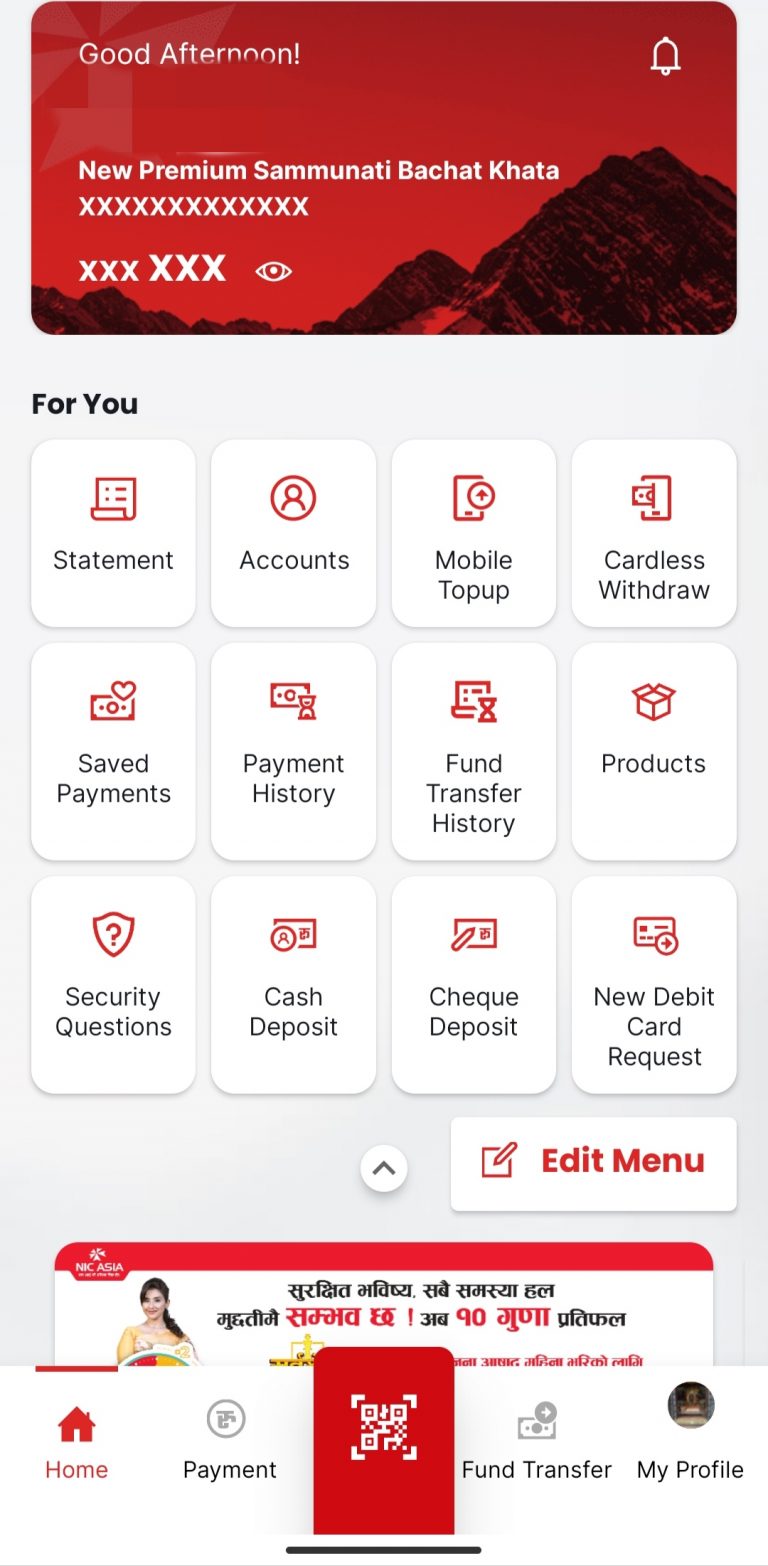 The app also lets you apply for IPO, send remittances, eCommerce Activation, Fund Transfers, Dollar Card requests, etc. Moreover, the bank also introduced Lite accounts for both non-account holders and account holders. The Lite account enables the features and serves as a digital wallet as well.
Do Read:- Deposit Directly via Cash Deposit Machine by NIC ASIA Bank
Nabil nBank
The Nabil nBank app is also a feature-rich app. The bank recently merged with Nepal Bangladesh Bank. With the merger, it upgraded its app with new features. While the newest update was named 'Neo Banking' which brought ample of new features. The app lets you open a bank account within 30 seconds. It stays active for 15 days without a KYC update.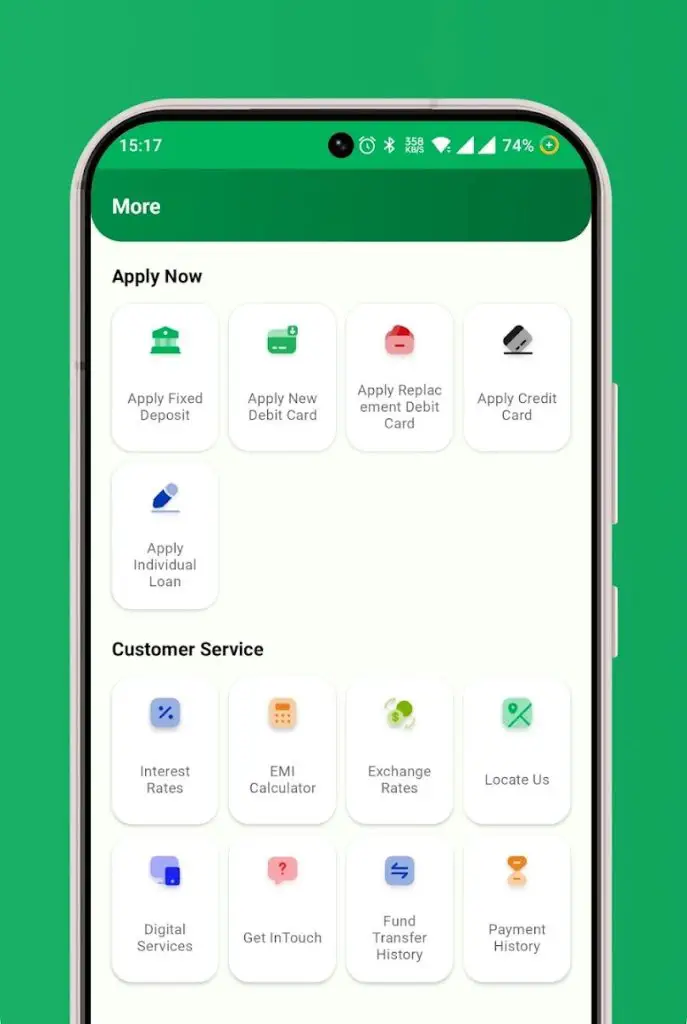 The update added Mobile Cash for withdrawing cash in Nabil ATM without using a Debit Card. Likewise, the nRemit feature allows customers residing abroad to send money from their international banks directly to a Nabil Bank Account. One can apply for a Virtual iCard for online USD payments from the app as well.
Have a Read:- Get Discounts on Midas Classes for Nabil Bank Customers
Global IME Smart Plus
Global IME Smart Plus app is an updated version of the bank. Recently, it merged with the Bank of Kathmandu. Talking of the app, it offers a clean UI with some revamps over the older app. There are all the necessary features such as fund transfer, interoperable QR, online account opening, online fixed deposits, government payments, etc.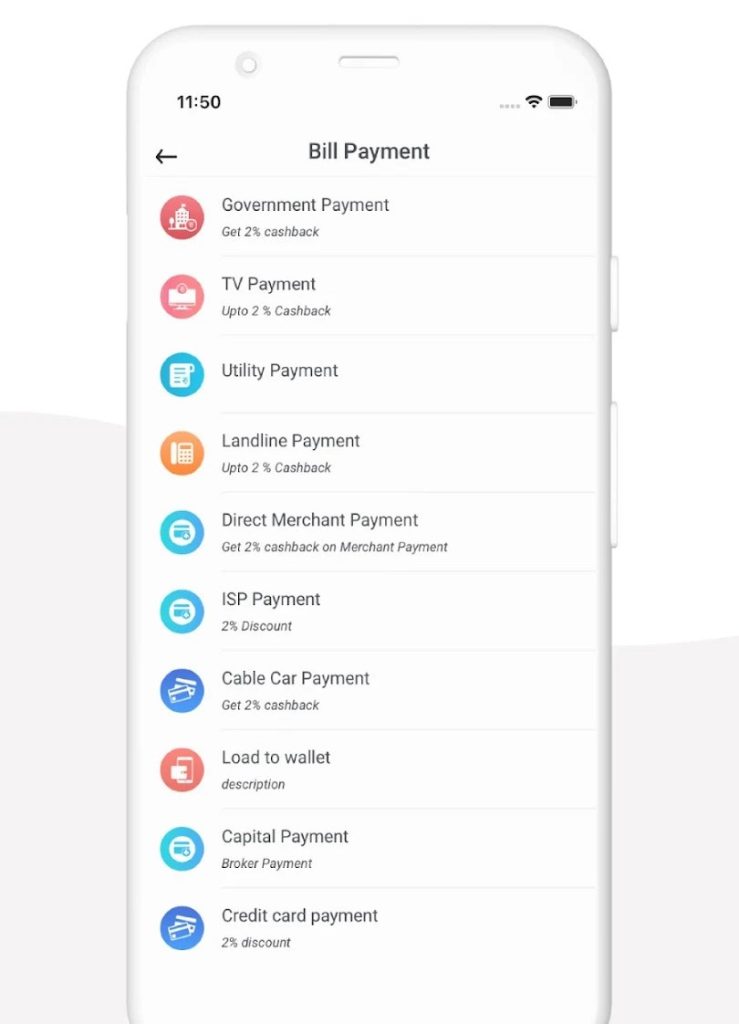 Likewise, the app also lets you perform broker payments and also for ISPs, TVs, Airlines, Insurance, Electricity, Water, Landline, etc. Other features include wallet top-ups, mobile top-ups, etc. There is no option to apply for Dollar Card on the app itself.
Do Read:- Use Global IME Bank App for Free with Ntc Mobile Data
eNMB App
eNMB is the official app for NMB Bank, one of the leading commercial banks in Nepal. The app is developed by the bank itself. eNMB boasts a simple white-blue theme accent with necessary features. It lets you open a new bank account and book video KYC appointments too. The layout and UI are pretty simple here.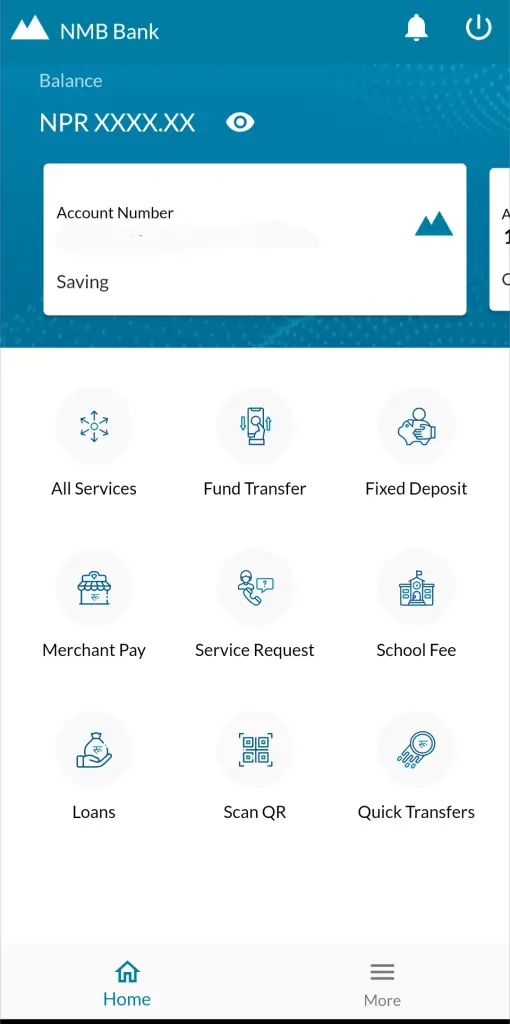 Payment options for TV, internet, water, and electricity are sectioned under the Merchant Pay toggle. Other payment options are inside the FonePay toggle. Likewise, one can apply for loans from the app itself. However, Debit Cards, Dollar Card requests, and other extra features are not present in the app.
Also, Read:- Top 5 Digital Wallets in Nepal
Digi Prabhu App
Digi Prabhu App also makes it to the list. This mobile banking app consists bunch of features for its users. It is developed and maintained by F1soft. Hence, all the FonePay services and payments are available in the app. There is Instant Online and Retail Payment with Fonepay Network. Likewise, there are eCash and eVoucher services on the app too. One can also open online fixed deposits.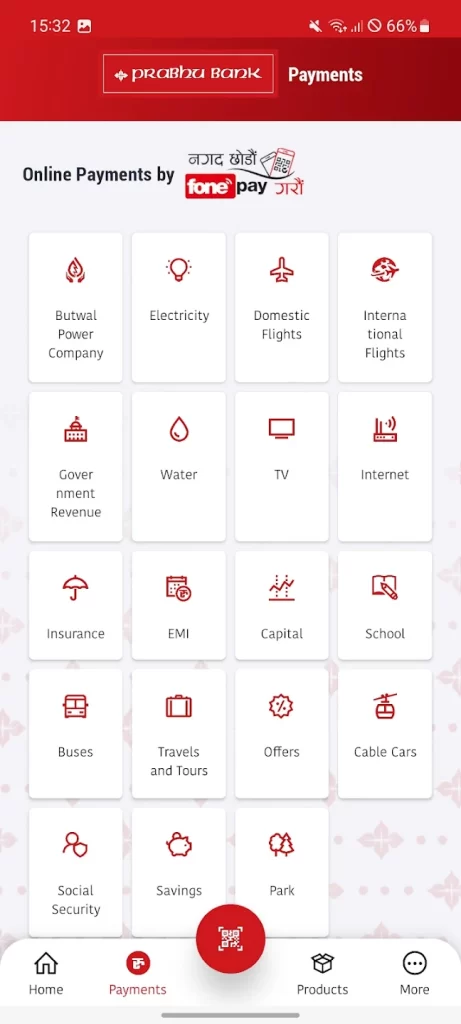 Mobile banking apps have taken a storm in recent years. Digital Wallet mushrooming has also pushed commercial banks in Nepal to improve their apps. The digital era is minimizing various tasks into an app.
Also, Read:- Manakamana goes digital, payment at temple and stores via QR
So those were the Top 5 Mobile Banking Apps in Nepal. Do you use these apps or any other ones? Do write us your thoughts, views, and experience in the comment section below.