Discounts on Midas Classes for Nabil bank customers have been announced. With the leading commercial bank signing an MoU with MiDas Education Pvt Ltd., its fellow customers can get discounts on MiDas e-learning materials. Let's learn more about discounts on MiDas classes for Nabil Bank customers in this article today.
Discounts on MiDas Classes for Nabil Bank Customers
With the signing of a Memorandum of Understanding (MoU), Nabil Bank customers can get a 25% discount MiDas e-learning classes. These e-learning classes include tuition, homework help, doubt clearing, and exam preparation and classes. Likewise, Nabil Account Holders can get MiDas self-learning materials for Rs. 800 per year.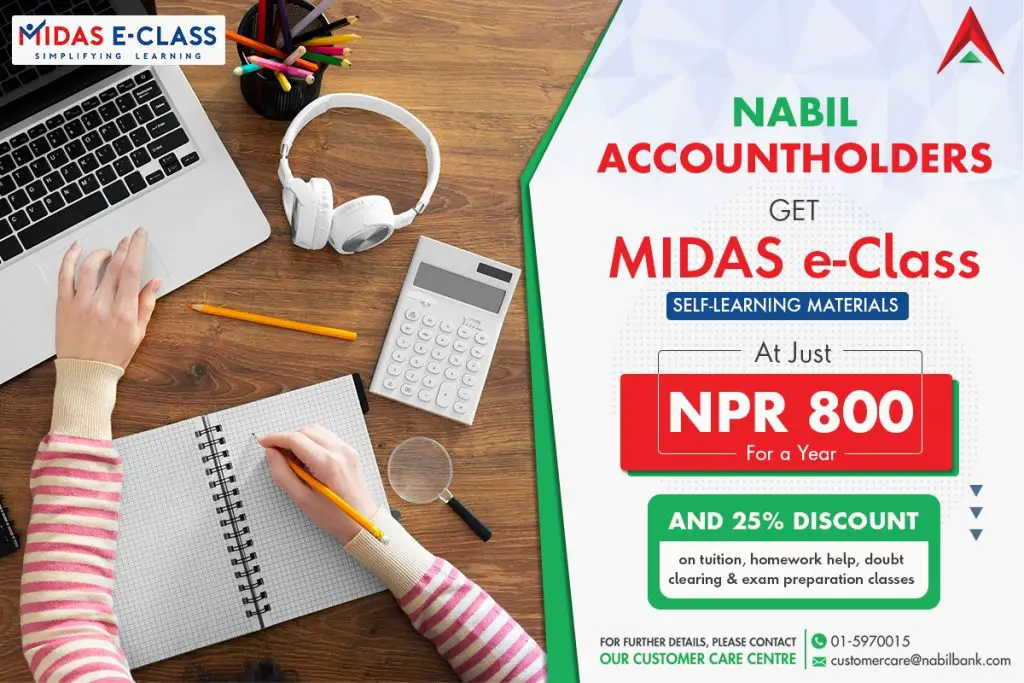 According to the bank, the main goal of the MOU is to facilitate the account holders with waivers in teaching and learning activities via a digital platform like MiDas.
Have a Read:- Nepal Rastra Bank begins Digital Financial Literacy Campaign
About MiDas
MiDas is an e-learning platform in Nepal. MiDas provides e-classes with interesting animations, vivid images, and interactive exercises. Such measures cater to a real-life experience, providing knowledge and fun at the same time.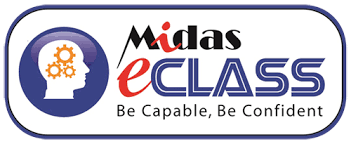 MiDas e-class is available in two editions, School Edition and Student Edition. The software can be easily downloaded and installed from the MiDas server. Furthermore, MiDas e-class is accessible on Personal Computers (PCs), Laptops, and Android-based Tablets and Mobile Phones. the e-classes are available on the audio-visual platform, hence, students can also listen to them as audio as well.
Using the MiDas software, students can watch movies and play games on the chapters they need to study in school. This ensures more interaction and focuses on the study along with the fun. In short, MiDas has been doing a commendable job in the e-learning area for Nepal.
Download:- MiDas App (Android)
About Nabil Bank
Nabil Bank is arguably the most popular commercial bank in the present scenario. The leading commercial bank has made it to the headlines with its visionary ex-CEO Anil Keshari Shah. And also, with the recently launched Neo Bank services, the bank has been providing advanced banking services through digital platforms.
Also, Read:- Manakamana goes digital, payment at temple and stores via QR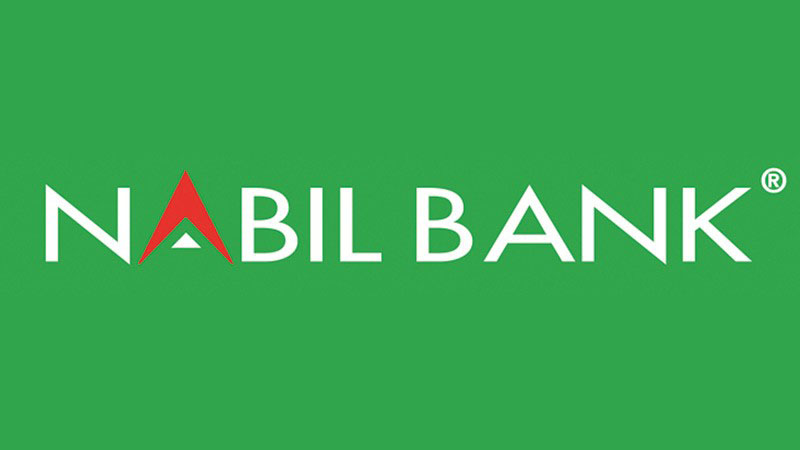 Nabil Bank's chairperson Upendra Prasad Paudyal, Deputy Chairperson Nirvana Chaudhary, Chief Executive Officer (CEO) Gyanendra Prasad Dhungana, and nBank and Operation acting CEO Binay Kumar Regmi launched the app together. New users can open a new bank account in under 30 seconds via the nBank app.
This bank also provides video KYC options for new customers, accelerating digital banking. Likewise, Nepalis living abroad can use the n-remit service of the app to send remittances. Users abroad can use Master Card or Visa Card and send money to a Nabil Bank account in Nepal.
The bank has its head office at Nabil Center, Durbar Marg, Kathmandu. It operates through its wide network of 233 branch offices, 269 ATMs, numerous POS terminals, and remittance agents spread across the nation. The bank signed a merger agreement with Nepal Bangladesh Bank in June 2022.
Also, Read:- Nabil Bank and Doco Recyclers Agree on Waste Management
So that was all about discounts on MiDas classes for Nabil Bank customers. Are you a Nabil Bank customer? How are your experience with the bank and its new app? Do write us your views, thoughts, opinions, and experience in the comment section below.