Now you need to fill eSewa KYC to have a fully functional account in the country's largest digital wallet. The company introduced the new provision citing the growing misuse of third person's SIM cards, citizenship, passport, and other such documents.
After complaints grew over the misuse of personal data, eSewa made the decision to the KYC to fill out. Now, users must enter their personal data in the beginning. Second, the address must be clearly stated and the third step requires a live photo snap and its submission.
Then, users' eSewa KYC update completes with verification and update. Remember that eSewa has said it won't accept photos that were already saved somewhere. It requires a live photo of the user.
KYC which stands for "Know Your Customer" is a set of details that helps a company authenticate its customers. Most companies such as telcos, banks, and digital wallets require their customers to fill out online or physical KYC which unlocks full services from the respective companies.
Fill KYC in eSewa and get various benefits
The company has also announced benefits on eSewa KYC updates and verification. After new users authenticate with this new method, they will be able to perform transactions worth Rs 2500, bank transfers, receive remittances, and giveaways.
Check out:
How to fill KYC in eSewa?
To fill KYC in eSewa, do the following:
First, log in to eSewa mobile app.
Tap on Update or tap on the profile icon at the top right corner and go to My Information>Begin.
Allow and give the app your permission to access your location.
First part: Enter your personal details such as name, date of birth, sex, husband's name, grandfather's name, marital status, occupation, etc. Also, you need to submit your PAN number and email address. Then, Save & Continue.
Proceed after you give your details a recheck.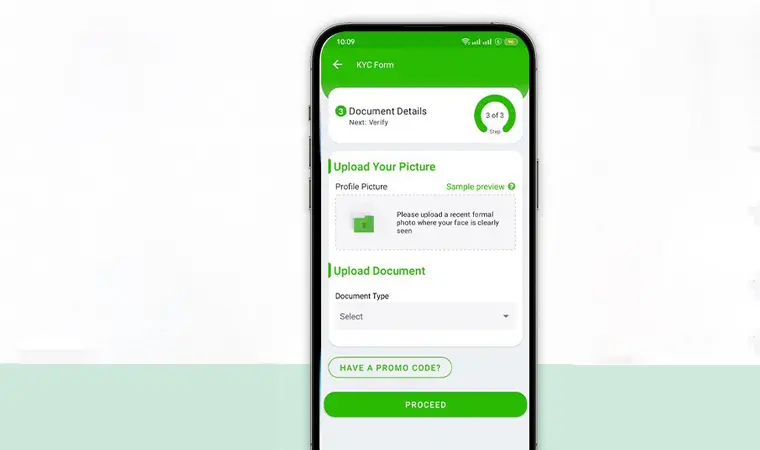 Second part: Enter your temporary and permanent address- province, district, local level, tol, ward, etc. Then, Save & Continue.
Verify your details and if details need no correction, Proceed and Upload your Picture by tapping on the file icon.
The camera will open. Click your photo in brighter light conditions and make sure both ears are noticeable in the picture.
Now, tap on Upload document and select your document to authenticate your ID based on your preference- you can choose from your citizenship, passport, driving license, voter's ID card, etc.
Now enter the details and upload the front and back of the document and proceed.
Tap on Submit for Verification to recheck your data. Allow your app to access the location, agree to the terms and conditions, and tap on Submit KYC.
eSewa verifies KYC within 48 hours. You can also update the already submitted KYC or fill up other details. If you want to know more about the process, do leave your query in the comments section below.