Buddha Air has brought a new 72-seater ATR-72 airplane. The aircraft will start boarding flights in a month after completing all the document works and necessary procedures, the company said in a notice. The private airliner is also adding new flights to meet the growing flight demands.
It is Buddha Air's 15th aircraft in its fleet. That is the company now has 15 airplanes aboard. And out of the total, 12 are ATR-72 and 3 are ATR-42 planes where the last number indicates each plane's seating capacity. The company brought the larger capacity planes as they cost less for maintenance and ticket prices also are low for them.  
In January 2023, Buddha Air sold its 2 Beechcraft planes to a Canada-based company.
Buddha Air has been committed to making air travel easier for its customers. As per this commitment, it has increased its flights significantly with affordable fares. Likewise, it also allows passengers to book flights as per their preferred flight time.
Read: IFR in Pokhara International Airport, night flights to start
Adding one more plane, and more flights
Soon, the company is seeking to add one more aircraft, according to its marketing director Rupesh Joshi. The next addition is expected to arrive on June 15.
In the meantime, the commercial airline company is planning on adding more flight numbers to convey higher customer service. It may add new flight sectors to Dhangadhi, Surkhet, and Tumlingtar while starting direct flights from Bhadrapur, and Biratnagar to Pokhara.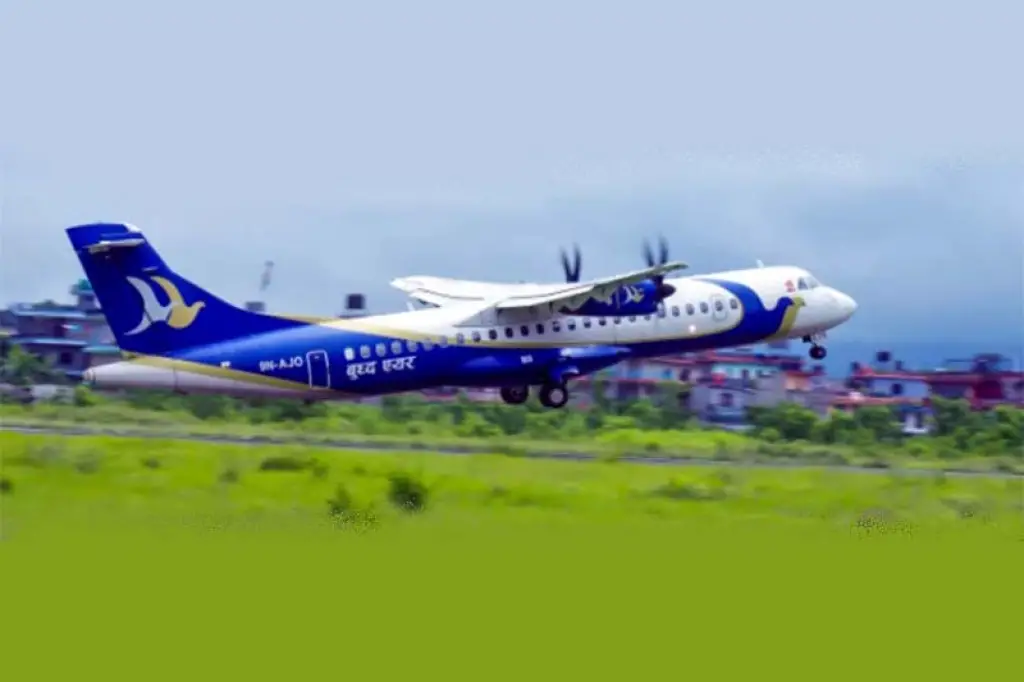 Currently, Buddha Air's aircraft board 2 daily flights to Dhangadhi and Surkhet. It's also planning on taking off from Tumlingtar with an ART-72 aircraft.
Don't miss: How to Check the Flight Status of Nepali Airlines, Find Here
Buddha Air boards direct flights from Pokhara to Nepalgunj, Bhairahawa, and Bharatpur. In its statement, the company writes that it could start flights from Bhadrapur and Biratnagar to Pokhara at 'prime time' after some time.