Checking the flight status has been quite easier with the internet and smartphones. Air travel has also grown massively being a fast-paced transport medium. Getting info about the flight schedule, flight time, check-in time and estimated time of arrival/landing is very necessary for passengers as well as their families. In this article, let's know how to check the flight status of Nepali Airlines.
Using Flightradar24 App/Website
Flightradar24 is arguably the most helpful app for tracking the live flight status of aircraft worldwide. The app provides all the info regarding flight schedules, the actual position of aircraft in the airspace, status of landing/take-off, etc. For nerds, it also provides the name, registration number, altitude, ground speed, track, etc. for the aircraft too.
How to Check the Flight Status of Nepali Airlines via Flightradar24?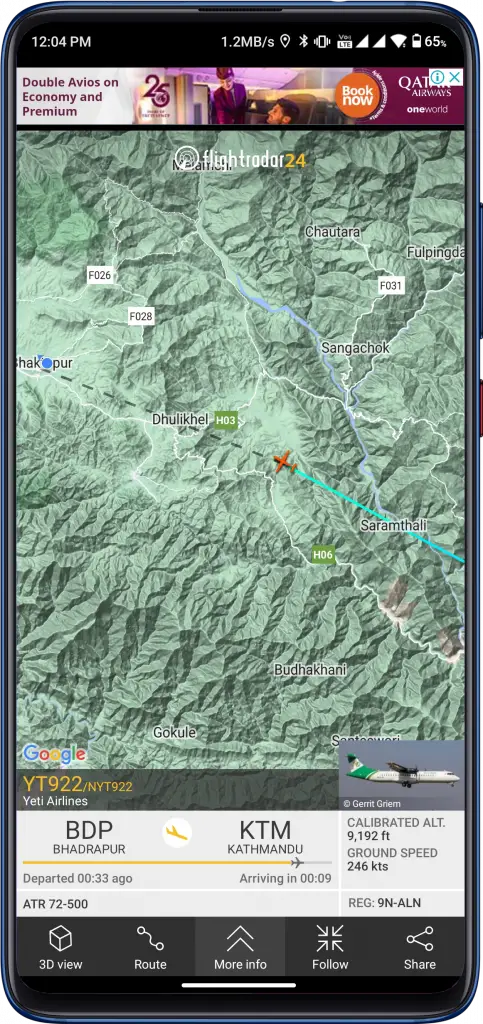 Flightradar24 also shows the air routes and can track commercial flights across the world. If a flight has gone for a go-around due to traffic or weather, it can show the track of that go-around too. The app/platform has been a boon for aviation enthusiasts as well as passengers and their families.
Have a Read:- CAAN is Constructing a HeliPad in Nalinchwok Bhaktapur
How to Check Yeti Airlines Flight Status
There are other ways for checking the status of the domestic airlines in Nepal. To check about the check-in, departure, and arrival status of Yeti Airlines, you can follow these steps;
Likewise, one can also get notified about the status of check-in, boarding, revised time of take-off or change in schedule, flight cancellation, etc.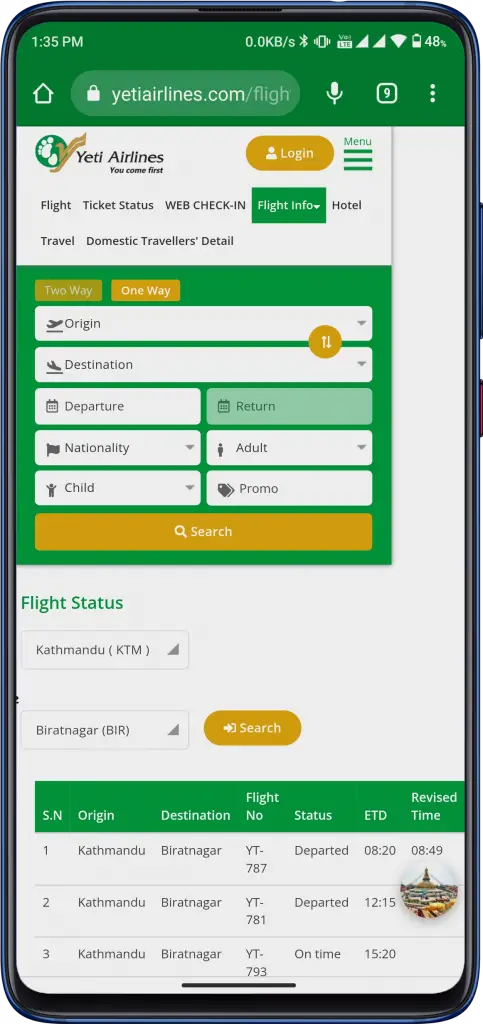 Also Read:- Yeti Airlines Ticket Booking Via Viber, Making it Easy!
How to Check Budhha Air Flight Status
Similarly, any change in schedule or flight cancellation is also shown in the list.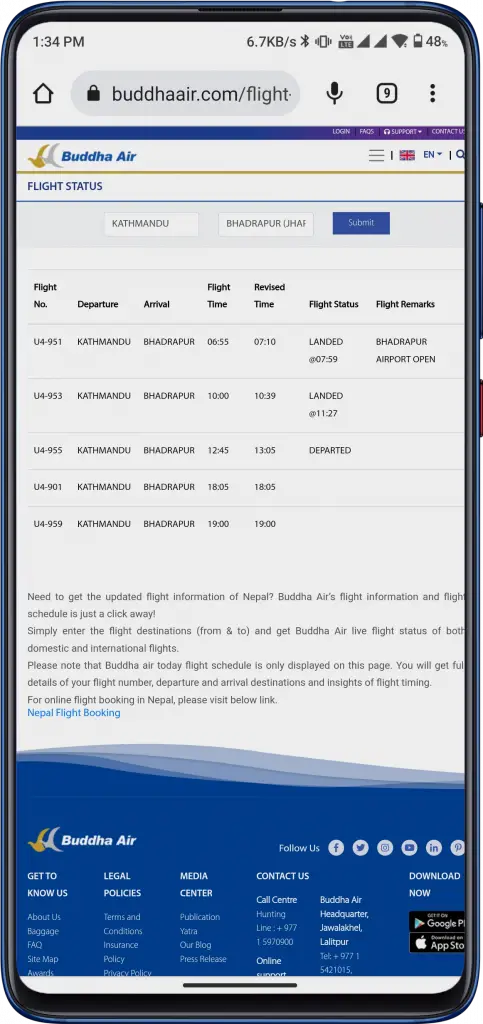 How to Check Himalaya Airlines Flight Status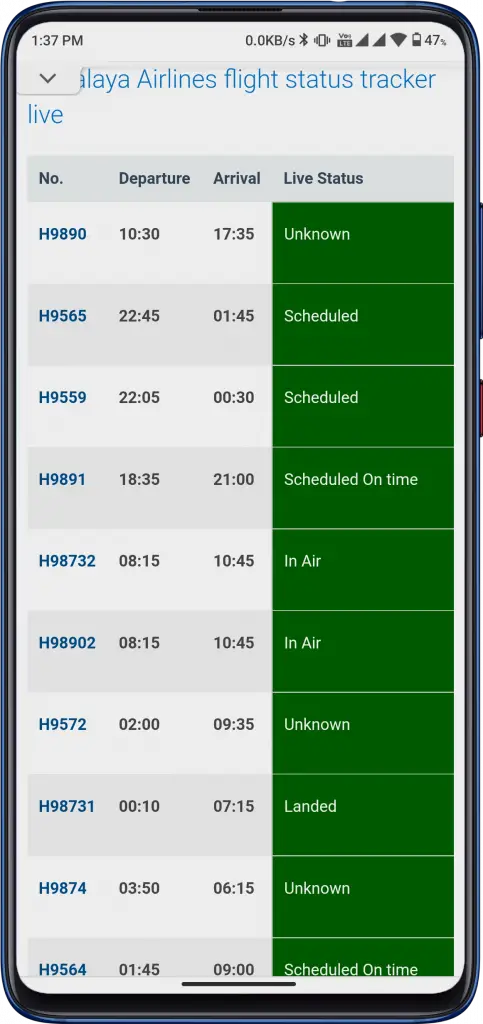 Similarly, some other airlines operating from Nepal like Shree Airlines have their websites for flight tracking while some don't. For eg, for the state-owned carrier, Nepal Airlines, there is no flight tracking website from the company itself. In that case, you can always rely on the Flightradar24 app for tracking the Live status of aircraft.
On that app, you can also go to the airports on the map to view the live air traffic and flight schedules for the day. It is always better to input the flight numbers for convenience.
Don't Miss:- Nepal Airlines to Provide In-Flight WiFi Service
So that was all about how to check the flight status of Nepali Airlines. How often do you check the flight status? Isn't it pretty handy to know where a flight is heading too and other necessary info?
Do write us your views, thoughts, queries, and opinions in the comment section below.