CAAN is constructing a helipad in Nalinchwok, Bhaktapur. The move is targeted towards shifting entire helicopter traffic from the busy Tribhuvan International Airport of Kathmandu Nepal. Civil Aviation Authority has announced to make a separate helicopter station in the nearby district of Bhaktapur for smooth and safe take-offs and landings. This would ease the air traffic from TIA which only has a single runway and faces busy air traffic during peak hours.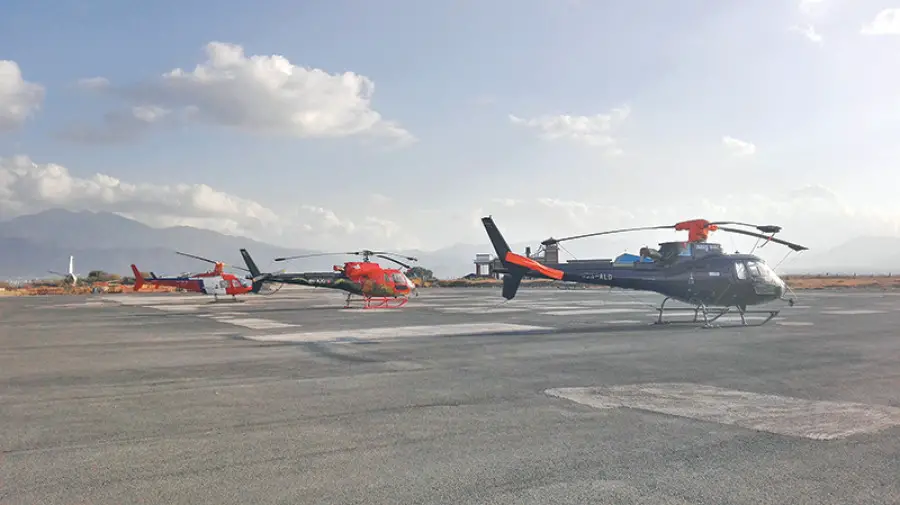 CAAN is Constructing a HeliPad in Nalinchwok Bhaktapur
According to Murahari Bhandari, head engineer at CAAN, the new helipad is designated to build on the area of 33 ropanis (4.2 acres). It can accommodate up to 27 helicopters at a time. With initial spending of 15 crore rupees, the total estimated budget is around 30 crore rupees. The 30-crore budget is segmented into two phases for helipad preparation and construction of peripheral buildings such as terminal gate, fuel tank, etc.
The new helipad will have its own small terminal gate for checking in passengers. Also, a separate area for firefighters will be built for emergency situations. CAAN has also stated to build an indefinite fuel tank for fueling the choppers and helicopters. Furthermore, CAAN will also provide spaces for helicopter offices and a hangar for repair and maintenance. Likewise, a cafeteria for food and beverages is also in the plan for the new helipad. The helipad is expected to come into operation within a year.
Also, Read:-CAAN to Allow 18 hours of flight to Ease Traffic at TIA
Reasons Behind Helipad Shifting From TIA
As known, Tribhuvan International Airport handles dozens of flights every day. Due to the prime location, air traffic at TIA can be worse, especially during peak hours and bad weather. So, CAAN has decided to relocate the helipads from TIA to Nalinchowk, Bhaktapur. So after the completion, helicopters will take off from the Nalinchowk helipad. This would allow the authority to use the existing helipads of TIA as extra space for the expansion of hangars for big airplanes. The current hangar of Nepal Airlines can cater to Airbus A330 aircraft while Buddha Air's can store up to the size of Airbus 320/Boeing 737 aircraft.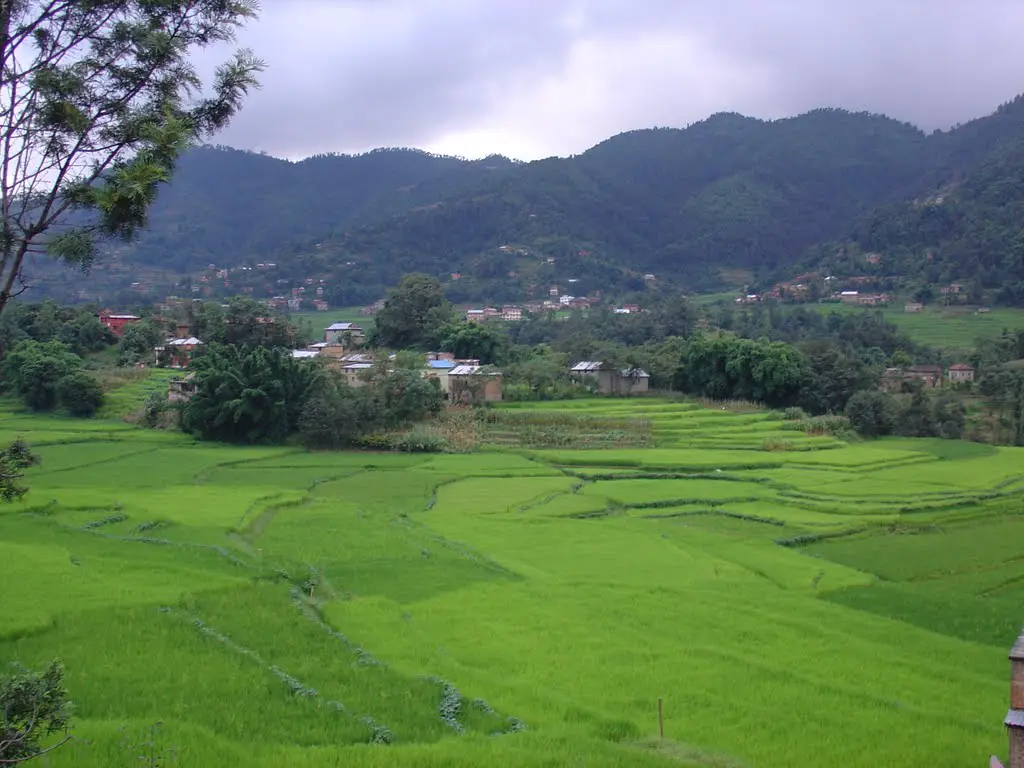 The space can also be used for improving taxiways, lightings which are very crucial for an airport. Moreover, a bigger hangar will help TIA to accommodate more number of flying machines. Till now, the airport is facing flight delays, traffic hold problems, etc. So, the absence of helicopter traffic from TIA would enhance the management of airplane traffic greatly. Currently, 36 helicopter companies have been operating from the international airport. Also, Nepal Army's choppers and planes are conducting flights from there. Helicopters have been crucial for the Himalayan country for rescue operations, and transportation of goods, equipment, and people to remote locations.
CAAN is constructing a helipad in Nalinchwok Bhaktapur for a reason. It lies on the way to Banepa on the Araniko Highway in the Bhaktapur district. The area is proximate to Kathmandu and CAAN believes that it will be easier to conduct heli services to any destination in Nepal from there. Although Gautam Buddha International Airport has come into operation, only one foreign airline, Jazeera Airways is flying there. This has to do with the reluctance of the neighboring country, India to grant air routes to GBIA from its airspace. Hence, air traffic issues are still prevalent in Kathmandu Aiport.
Do Read:-Airline Operators and CAAN at Conflict Over Flight Time
So what do you think about this plan of CAAN? Have you used the helicopter services in TIA, what was your experience? Do write us what you feel in the comment section below.