Gautam Buddha International Airport (GBIA), Nepal's 2nd international airport has begun flights. Located in the Lumbini province, the airport began flights on Friday, April 22nd, marking a new era in Nepal's aviation history.
The GBIA is the only international flight after the Tribhuwan International Airport and will help diversify the destinations for international flights which had been so far from Kathmandu by default.
But it is important to note that the GBIA is not entirely a new project. The authority has just upgraded the existing infrastructure to fit it for international flights. Most significantly, transforming its infrastructure was seen in the new construction of the runway. It is 3,500 meters in length.
This is longer than the one that accommodates flights at Kathmandu which stretches 3000 meters. In terms of the size of planes, the 3,500 runway would accommodate Widebodies like the Boeing 777, Airbus A330, etc.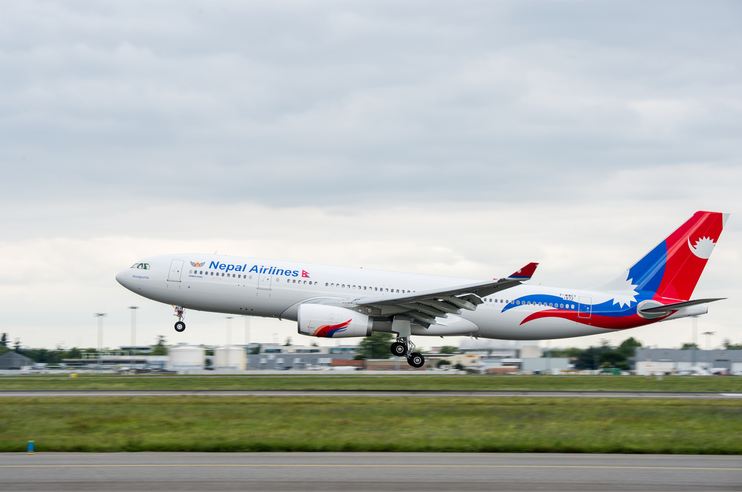 Also read: ATMs at Tribhuwan International Airport to Ease Payment
Flying from May 16
The Civil Aviation Authority says the airport's runway will open for international flights on May 16, the day the celebrates the birth anniversary of Lord Buddha, after whose name the airport has been named.
And seems, the airport won't need to wait long to maintain international flights either. Jazeera Airways, a Kuwaiti airline, has obtained a permit to operate three flights a week. The airline will conduct its flight between Bhairahawa and Kuwait.  
Prior to this, Nepal only had one international airport so GBIA acquires a special significance in Nepal's aviation. Director-General of the country's Civil Aviation Authority, Pradip Adhikari, said, "We would like to give our special thanks to all who are directly and indirectly linked with the project. The Bhairahawa airport [historical name] was operated on 4 July 1958 as a domestic airport. Now, we have declared that it has been brought into operation as an international airport from today."
Likewise, he also extended his delight with a post on Twitter, writing, "It is my pleasure to share the historic moment that Gautam Budhha International Airport has come into operation from today . Thank you all for your contributions. This is a milestone for Nepalese civil aviation. Cheers !!!!!."
Do read: Calibration Flight at Lumbini's Int'l Airport Completes
More international flights in the making
In recent years, Nepali aviation has taken many meaningful strides in terms of planning and constructing airports. With the GBIA, there are two international airports in Nepal. In addition, Pokhara International Airport is nearing its completion. As per reports, the airport will start operating later this year. The airport will board flights at the regional international level. This includes flights to and fro neighboring countries such as India, Bhutan, Myanmar, etc.
Then, there is a plan to construct Nijgadh International Airport. Though, planned years back, it has grappled with environmentalists and political issues. But the government seems adamant about adding one more international airport in the Terai.
Extending the international airport to two will have major benefits to aviation in Nepal. People will have more routes to enter Nepal, and tourism will also take a new shape and form as visitors will have a chance to step onto the birthplace of Lord Buddha directly. Don't miss: Largest Solar Charging Station in Nepal Ready Can Charge 16 EVs Once
What do you think of Nepal beginning operations with the second international airport? Leave your feedback in the comments below.