BugV wins Startup of the Year 2022 Award at the Nepal Startup Feast 2022 held in Kathmandu
It is the first bug bounty platform in Nepal operational since 2020
Cybersecurity startup BugV has won the Startup of the year 2022 award. The company Bug V Software Technology Pvt. Ltd. earned prestigious recognition at the 'CNIYEF Nepal StartUp Fest 2022' ceremony recently held in Kathmandu.
Elite group Young Entrepreneurs Forum organized the ceremony.
If you were not aware of the company, Bug V is Nepal's first official bug bounty platform.
Naresh Lamgade is the founder and inspiration behind the creation of the company. After receiving the award, he said, "The award has inspired more energy upon us.  "We will refine our services and bring more quality to it in the future", he added. Check out: Dolma Impact Fund to Invest 46 Crores in Foodmandu
BuG V keeps businesses out of threats
"Bug V is Nepal's first bug bounty platform that started operating in 2020. It "connects businesses with penetration testers and cybersecurity researchers ", the company describes. The company is motivated to improve security infrastructures in Nepal.
The talented entrepreneur and an IT professional, Lamgade has earned a certificate in Ethical Hacking and a Bachelor of Technology in Computer Science from London Metropolitan University. Likewise, he has also served as an IT expert for the PM's office.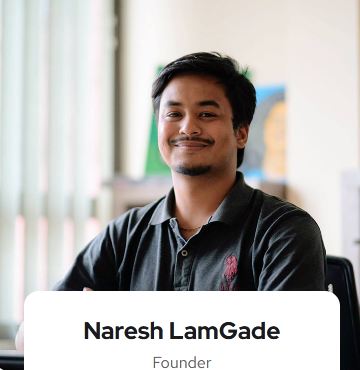 Bug V provides security for companies against potential cyber-attacks. Ethical hackers try and find loopholes and vulnerabilities in their clients' systems to safeguard them from any possible breach.
Also see: Khalti Receives Startup Success Award at NewBiz Startup Summit
Bug V has a growing community of ethical hackers, cybersecurity experts, and bug hunters committed to protecting its client's systems.
The startup fare drew in 250 million (25 crores) investment to various startup ventures in Nepal. The ceremony had attracted elite entrepreneurs, ministers, and aspiring ICT enthusiasts.
If ICT is your driving passion, BugV might as well be one of your inspirations.