Mikha, a Nepali video communication platform is attaining wide marketing appeal. Used for Video KYC, opening a bank account, etc., the AI-powered system's relevancy is growing wide as fast as its expansion. BitsKraft, an IT company behind the platform is preparing for its domestic expansion as well as abroad launch this year.
If you have heard about banks providing VKYC, and authenticating bank accounts online, then you have indirectly learned of Mikha, the platform that made them easier.
BitsKraft primarily provides services of software development, data analysis, business automation, robotics, etc. The idea of Mikha dawned on the company before Covid-19 struck. However, "the pandemic forced an impetus to bring the idea to work," Niraj Shah, co-founder of BitsKraft shared.
As banks prioritized online services, the idea of Mikha became more relevant. The service was aimed at the banking sector from its early days. The innovative communication tool helped banks and customers both with Video KYC, and account opening but the company has plans to span the next-generation platform across other use cases and sectors beyond the banks and financial institutions.
Also see: Find Your Marriage Partner with Bihe Nepal
From banks to more industries
"We started with a focus on banks. We will now launch Mikha for education, health, and other sectors," Shah says.
If you remember banks have lately started offering Video KYC (VKYC) service. It is an online feature that helps banks authenticate their customers without their physical presence at banks while also making it equally convenient for the customers. Mikha brought this system which banks have integrated to provide for their customers. And it is becoming more popular. Especially for Nepalese living abroad, the online video communication service for various banking services has become very beneficial.
Mikha is used most by Nepalese abroad because of its flexibility. The company says it will continuously upgrade the platform by adding more features.
And Mikha is delightful to use. Users can customize it to their needs. Besides, the system can also be integrated into the bank's system. Popular due to the online banking services, the Mikha Video Communication platform has been utilized by various banks already. Laxmi Bank was the first to integrate BitsKraft's video communication services into its banking system, then followed by Jyoti Bikas Bank, and Global IME Bank.
Don't miss: Find Every Alley with The Galli Maps App, Find Details
Mikha is secure to use
The company says it is very conscious of user data protection. Shah says, "Data doesn't reach unauthorized hands through Mikha. The video streaming takes place on the cloud and all the recordings are stored on the bank's servers. Video communications are secure and nobody can intercept them."
The system is powered by AI for facial recognition. It also features geo-location tracking. The company says it could allow willing companies to even host cloud streaming.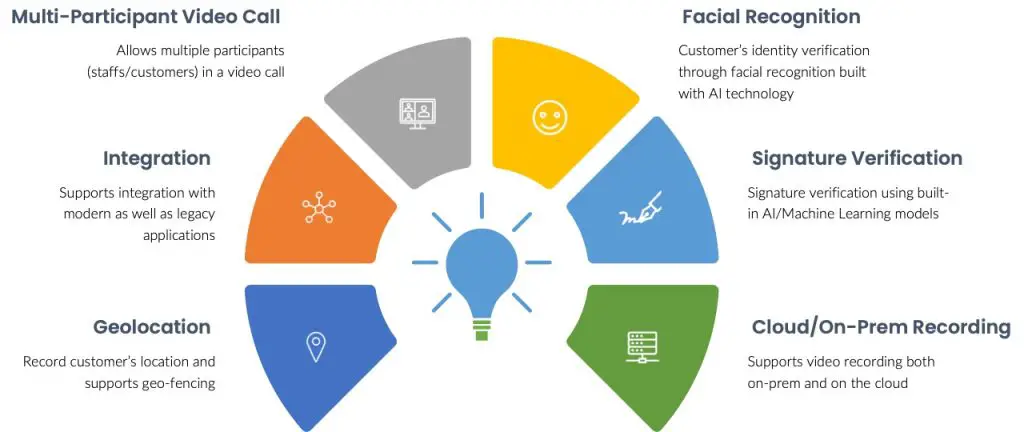 It's likely that Mikha is the first Nepal-made video communication platform. And while it is gaining a marketing appeal, the ambition is also running high.
Check out: Digital Saugat, with an aim to create 1 lakh digital marketing experts
BitsKraft is planning on launching the platform abroad this year. Wherever face-to-face video communication is required, the system can be used.
Mikha is a culmination of a 12-member team. Shah considered teamwork to be the key to success. The advanced video communication platform also received the product ICT award in 2021.
Have you got yourself authenticated through VKYC lately, or used any service powered by Mikha? Do share with us how convenient it was in the comments below.