Rakuten Viber Chief Executive Officer (CEO) Ofir Eyal has undertaken the initiative to add an in-app payment service on Viber bringing the popular app into the domain of the fintech category. The game-changing feature is part of Viber's higher ambition to become a super app.
The digital payment service allows users to create a digital wallet within the app. Users can link their digital wallets to bank accounts, Visa and Mastercard as well. With the feature, users will be able to transfer funds, buy products online, and pay bills through the app.
Full-fledged financial services will only be available in phases. Viber will first bring peer-to-peer transfer free of cost for all users. The service will be rolled out to users in Germany and Greece later this summer. Viber will also gather user data to improve the product before it rolls out in other markets.  
Also see: Find Every Alley with The Galli Maps App, Find Details
What does the CEO say about the in-app payment service on Viber?
Viber CEO Ofir Eyal has taken the opportunity to lead Viber a super app profile and he is motivated to accept the challenges ahead and move forward.
 "In my role as CEO, I am honored to lead and be part of a highly-driven team in Rakuten Viber as we pursue the company's vision and mission in the face of impending challenges. In addition, we would like to keep Viber's high standards and innovative spirit when it comes to operating and enhancing the app to improve the user experience and ultimately, become a super app. I will always appreciate and be grateful to employees who are part of the journey to make Viber become what it is today." Mr. Eyal said.
"I clearly define my role and mission in serving both the organization and our users. This journey can be challenging but Viber and I are more committed than ever to deliver on our technology promise," he added.
The CEO of Viber, Mr. Ofir Eyal has been making strides throughout his over 7-year tenure at the company. His duties as the Vice President of Product before being promoted to CPO included focusing on user experience, customer success, content, and localization.
New Viber CEO leading the charge
Mr. Eyal stepped in as Viber CEO last August. Since then, he has made significant contributions to growing and bringing Viber closer to users throughout the journey of his more than 7-year tenure with the company. During this time, his responsibilities as Rakuten Viber's Vice President of Product before being promoted to Chief Operating Officer, include "focusing on user experience, customer success, content, and localization".
As the CEO, Mr. Eyal's primary duties remain to implement the company's ambitious product development and market expansion efforts. Additionally, he looks for new business opportunities as Viber seeks to set itself apart as a global industry leader.
Viber holds a strong presence in the Asia Pacific (APAC) which grows over 20% annually and the company continues to innovate newer partnerships and projects for the region. Likewise, it is one core area of focus for Viber. The company says it has plans to invest more in the regions and rapidly boost its user base by catering to more "country-specific partnerships, localizing strategies, and providing more benefits to Viber users."
Don't miss: WhatsApp's New Privacy Features Coming Soon
Viber in Nepal
In Nepal, Viber has been a mainstay as a communication platform. From the days of 3G to the current days of high-speed broadband, Viber has remained the go-to app for exchanging messages and audio/video calls. The company boasts 38% growth in group chats, 26% in messages in the group sent, and 39% in community viewers.
In terms of the digital payment service, Viber had an agreement with eSewa allowing users to transfer funds and also recharge their mobile balances through the app. However, Rakuten is reportedly bringing a dedicated in-app payment service on Viber. We are possibly getting the addition of Viber Pay for digital payment services.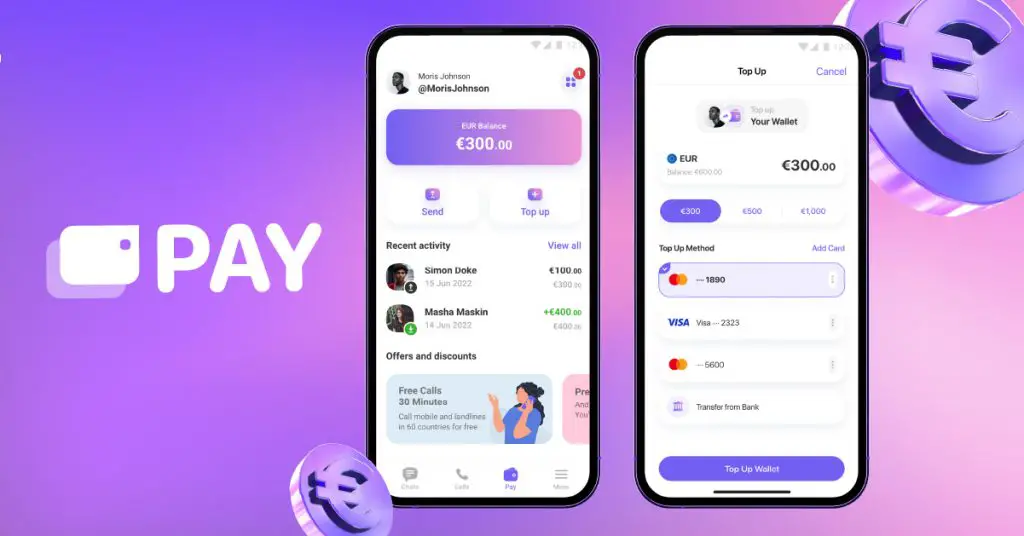 Viber has also remained a handy company for stagnant big and small companies during the pandemic. The overall earnings of businesses of such companies nosedived by 20 – 50% during lockdowns. Viber assisted the affected businesses with opportunities helping them to transform digitally through one-to-many (via Communities and Channels) and one-to-one conversational commerce (via private messaging after conversing in the community or channel.
Viber has also led by example to reinforce education. The app launched leading channels on different streams and has also hosted a webinar with several schools where it offered in-depth instructions about Viber's assistive features in educational and learning activities.
Viber has a clear path in its direction and the new CEO Mr. Eyal is expected to sustain Viber's continued growth in products and services to new markets. Viber aims to be a major innovative player in the global messaging and app domain.
Would you love to use a digital wallet integration on Viber? Do share with us in the comments below.