The under-construction Nagdhunga–Naubise Tunnel Road has seen 60% of total work progress. As per the report, 3,276m of the tunnel including the evacuation and the main tunnel have been dug.
Also known as the Nagdhunga tunnel road, it is the first large-scale tunnel road project and commenced on October 21, 2019. It is expected that the historic tunnel road would ease traffic congestion along the highway.
To date, 770m of the tunnel towards Kathmandu, and 929m of evacuation have been completed.
Towards the Dhading section, the 705m main and 692m evacuation tunnel has been completed. Likewise, a 126m audit tunnel towards Dhading and a 62m cross passage have also been constructed. Over 600 workers are working on the project on both sides.
An evacuation tunnel is a parallel tunnel constructed by the side of the main tunnel that can be used in an emergency, for e.g. in times when a fire breaks out.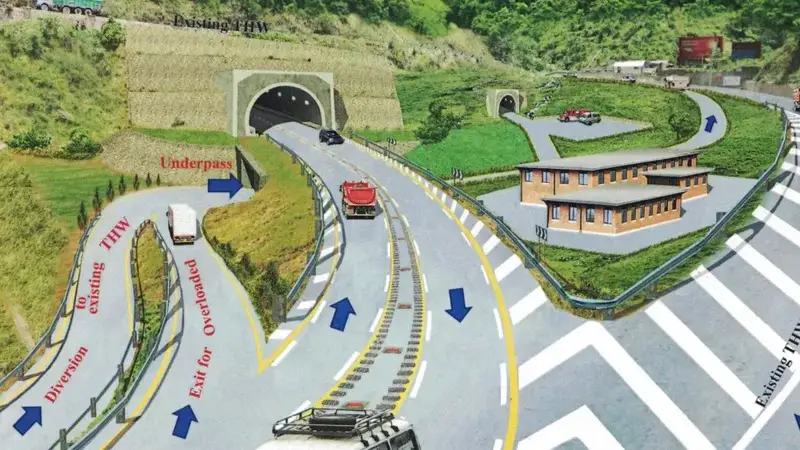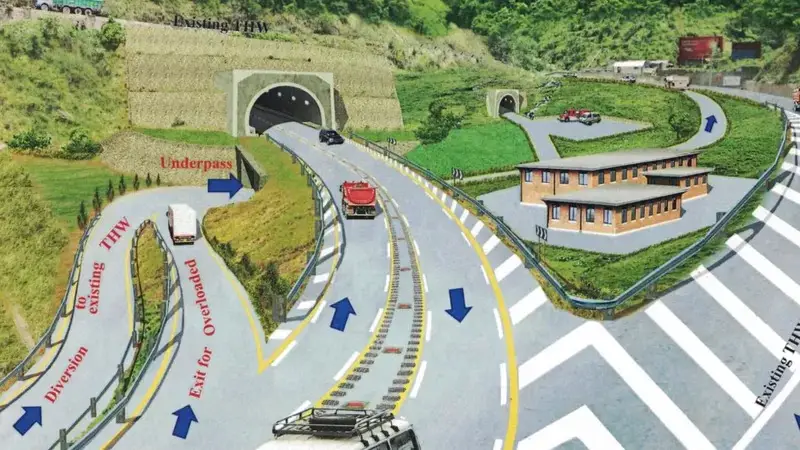 The Department of Road (DoR) is undertaking the construction of the Nagdhunga–Naubise Tunnel Road project.
The report says the project is emphasizing the main tunnel work and progressing the finishing work on both sides of the tunnel. Right now, a flyover construction at Balambu has started. Compensation distribution is almost complete.
Similarly, the report says that the finishing work is going at a rapid pace at both ends. Concrete lining for "finishing" the project has been completed by 21% (589m).
Also see: Vehicle Scanner at Nagdhunga Installed for Registration and data
Nagdhunga–Naubise Tunnel Road to complete in 42 months
The government of Nepal (GoN) has signed an agreement with Hazama Ando Corporation to construct the historic tunnel project in September. The agreement estimates the project to complete within 42 months.
After 33 months, over 41% of the physical tunnel work has been completed. Financially, nearly 47% of the budget has been spent.
Japan International Cooperation Agency (JICA), the development partner of the Nagdhunga-Naubise tunnel road project has provided loan assistance of $141.41 million to the government which will cover the remaining budget by itself.
Check out: Sajha is Converting old fuel vehicles into electric vehicles
The project is estimated to cost around $188.19 million (over Rs 24 billion). It is estimated that by the next Shrawan vehicles could start plying the main tunnel.  
The Nagdhunga-Naubise tunnel road stretches 2.69 km with two 3.5-meter wide lanes, 2.5m wide shoulder, and a 2.6 km approach road from Basnetchhap to Thankot.
How delighted are you with the Nagdhunga -Naubisse tunnel road project? Do you think it will prove to be a milestone in Nepal's transport infrastructure? Do share your opinion in the comments below.