The under-construction Bandipur cable car and its IPO will open together. An agreement has been reached with SBI Merchant and the cable car will start operation from Baisakh.
The cable car will add an exceptional attraction to the popular tourist destination of Bandipur. Ramchandra Sharma, President of the Bandipur Cable Car and Tourism Limited shared that there will be restaurants inside the cable car to offer visitors a unique experience.
The restaurant will open after 5 pm after the cable car stops service. Glass cabins will be set up inside the cable car. Sharma added people can enjoy the service after reservation.
Check out: Kantipur Television IPO Worth Rs.75 Million Launching Soon!
The total cost for the service is set at Rs 25,000 which will include the meal, accommodation, etc.
Bandipur Cable Car was supposed to start last Dashain but the project was delayed because of the supply of equipment.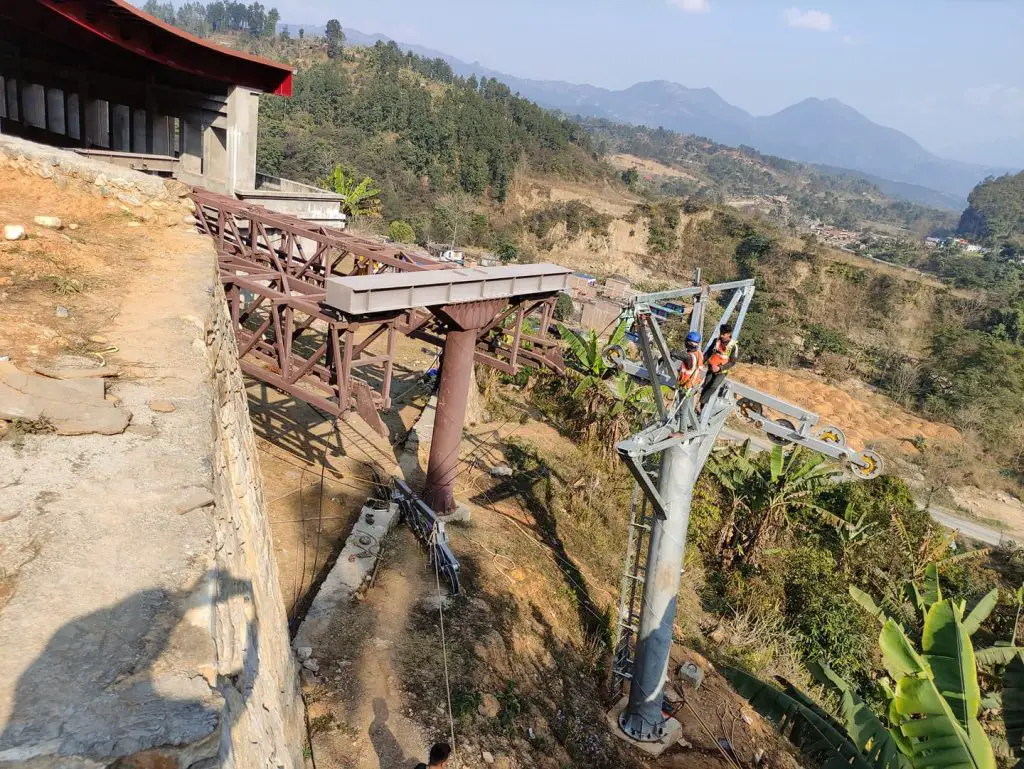 The ropeway will commence in the upcoming new year. The necessary construction equipment has been fulfilled and the project is ongoing smoothly.
The Bandipur Cable Car runs from Bandipur Gaunpalika-4 lower station and Baralthok of the same ward that stretches 1.6 km distance.
Also read: Nagdhunga–Naubise Tunnel Road Completes by 60%, Details
Bandipur Cable Car IPO to come together
Bandipur Cable Car and Tourism will start IPO along with the cable car. The company has signed an agreement with SBI Merchant for the management of the IPO.
The company plans to allocate 20% of shares to the public and 10% to the employees inside the company.
Earlier, 1400 people have been allotted shares of the project.
Do read: World's Longest Suspension Bridge Opens in the Czech Republic
RKD Real State and Construction Limited and Tourism Investment Fund Limited hold 61% of the shares. Similarly, Panchase Cable Car and Tours Limited and Bandipur Gaunpalika, and the local investors hold 25% and 14% shares in the popular project.
The total cost of the Bandipur cable car project is estimated to be around Rs 1.67 billion. The construction of a 4-star hotel and cable car together is expected to inflate the investment to around Rs 3 billion.
Will you board a Bandipur cable car once it opens to enjoy the scenic beauty of Tanahu? Do comment below to learn more.