Nepal's prominent online news outlet Setopati has launched a premium subscription. With this move, the media company wishes to go commercial and strengthen its independent and fair journalism, a statement on its portal addressed to the readers said. As per the plan, Nepalese both inside and outside the country can sign up for the premium content. We will get to the subscription costs and other details below. Keep reading.
The outlet said that the subscription model will help it keep afloat and balance its annual expenditures. "Based on the experience of serving in journalism for a long time, the Setopati team reached a conclusion- a media house cannot serve free and fair journalism unless its readers bear a portion of its annual expenses," the media says.
It also mentioned that around 80-90% of its revenues come from advertising, and eventually, the media house goes on to depend on the market and not on the reader which it calls a "basic and a cruel rule of the economics,".
Reasoning further, Setopati says that the premium subscription structure is required for unflinching and fair professionalism which will be achieved through financial independence.
Also read: Music Nepal is Issuing IPO, NIC ASIA to be its Capital Issue Manager
It was in the plan for years
Back in 2073, Setopati had already announced its desire to announce a "premium" model. The media says that the readers then responded positively urging it to levy a fee on its content. However, the lack of a payment gateway such as digital wallets and mobile banking apps in and out of the country made it difficult to proceed back then. Now, that digital transaction has flourished, the company says that it made some arrangements and its technical preparation is complete.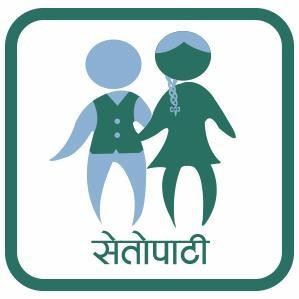 Must read: New Netflix subscription costs in Nepal
What will the paying subscribers get?
Those who subscribe to Setopati Premium will get to read premium news, articles, and series. Other regular content though will be free for access for all readers. As with the practice, readers will be locked out of premium content and some kind of a premium content sign will be assigned to such material so that readers understand that it's a paid piece.
Setopati premium subscription cost
Setopati premium subscription cost varies on monthly and annual purchases. Setopati premium is available for Nepalese living in the country and abroad. For those subscribing for "Annual Membership" from Nepal, the premium Setopati content will cost Rs 100 per month, and a subscription for an annual package from outside of Nepal will cost $2 a month. The subscriptions come with major discounts on each package. However, this offer may be for a limited time only.
| | |
| --- | --- |
| Setopati premium (annual) | Cost |
| Rs 100 a month from Nepal | $2 a month from abroad |
For payment, subscribers inside Nepal can use a Bank's ATM card, or use a QR code scan while those abroad can use a Visa card or a Master card and access premium content on Setopati.com.
As per the media house, Setopatic Premium Content will launch after Tihar, 2080 BS. 
Setopati is regularly read by Nepalese from over 200 countries. Readers' trust is our asset. This helps us continue responsible, fearless, and fair journalism.
"Financial independence will make us more able and competitive. We aspire to stand as a strong and resilient media house and hope that your support will remain with us," Setopati says.
Click here to subscribe to Setopati Premium.