Rastriya Banijya Bank (RBB) has launhced a new service that allows users to send remittances for free. The service allows Nepalese working or living in any country around the world to send remittance to Nepal for free. The service comes with the government-owned bank's cooperation with Lalit Money Transfer.
The free remittance service is available on RBB's official website, mobile banking app "RBB Digital Sansar", and internet banking portal from "RBB Request Remit". Using this feature, Nepalese from around the world can send remittances to their friends or relatives in Nepal for free in one click. Earlier, the bank launched a service making it possible to receive remittances from Nepal.
With this, Nepalese in the US, Australia, Europe, and Gulf nations can send remittances to Nepal. To send money, users can use their credit card, debit card, bank deposit, online banking, and transfer to send remittances from Send Remit option. After sending, the amount is deposited within a minute at any bank account in Nepal.
Also read: Cross Border Card to Card Remittance Transfer Now Possible
Additionally, Nepalese living in Nepal can also request to send money abroad to their family and friends using the RBB portal. The cost for the charge remains free here as well.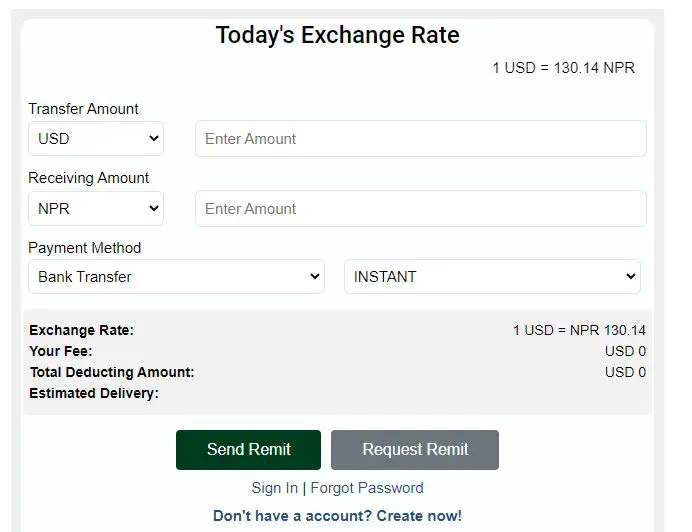 The platform also lets visitors check on the latest exchange rates.
You can request and send remittances for free with Rastriya Banijya Bank from here.