Prem Geet 3 is releasing in Indian cinemas and on the Amazon Prime Video OTT Platform. This is the very first time that a Nepali movie is going to release in cinemas in India. Scheduled to release in 2020, Prem Geet 3 got delayed due to the Covid scenario in Nepal. Now that the situation has become normal, it is releasing in Nepal as well as India.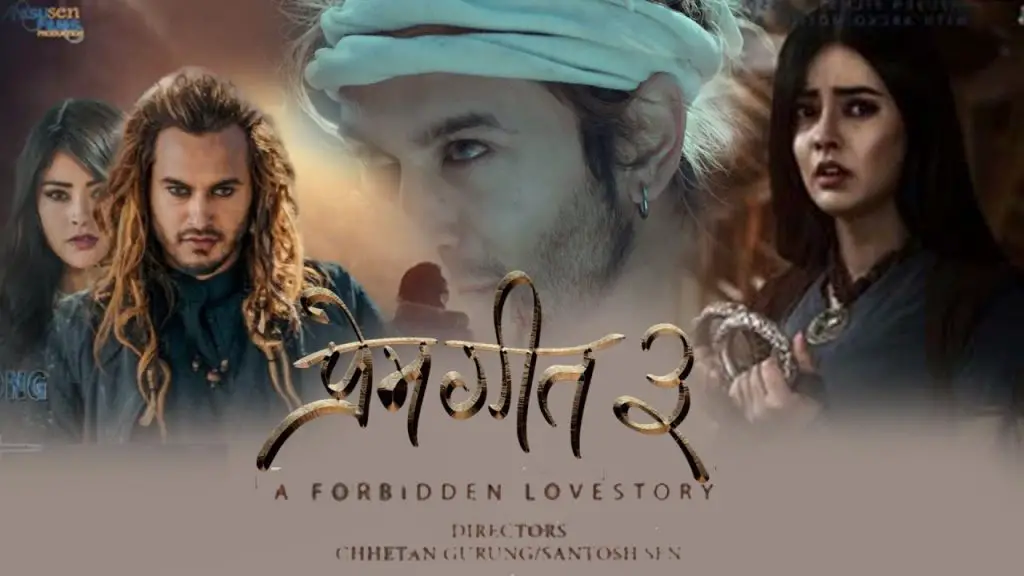 Prem Geet 3 is Releasing in Indian Cinemas
With the announcement, the filmmakers have also begun placing attractive posters in various places in India. The movie starring Pradeep Khadka & Kristina Gurung in the lead role, veteran actor Shiva Shrestha and Sunil Thapa is already making a buzz in the market. The Hindi dubbed release is scheduled for September 23rd, 2022.
Also, Read:- Nirmal Purja's '14 Peaks' Nominated For Emmy Awards!
The movie is the third part of the popular Prem Geet franchise movies and is directed by the late Chhetan Gurung and co-director Santosh Sen. The film is produced by Indian filmmaker, Santosh Sen and co-produced by OSR Digital and Kumar San Shah.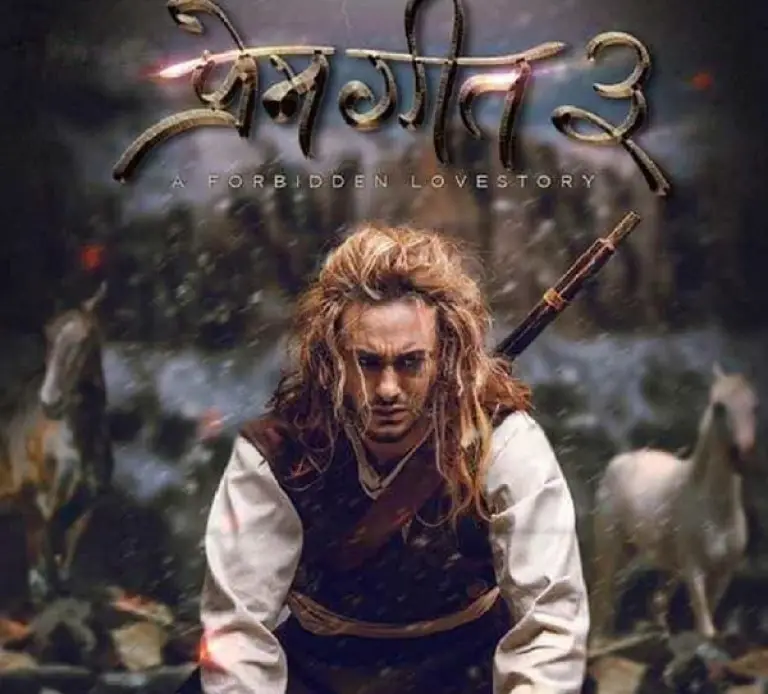 Carrying a different approach to the Nepalese film world, Prem Geet 3 is anticipated to be a good movie by fans. The actors are also confident about the movie. As per Cinema Express, the lead actor, Pradeep Khadka stated, "I find it as my new birth as I will be having a new identity as someone who got a chance to venture into a new world, representing the Nepali film industry, for the first time in its over 50 years of history."
Don't Miss:- Thamel's Night Club LoD Tops 52nd in World's Top 100 List
Tuned as a forbidden love story, the trailer of the movie shows the plot to be from a medieval area. Beautiful Himalayan scenery is shown in the trailer with Vikings like warriors and kings. With a different storyline, the movie is set to open a doorway for Nepali movies in India as well for future endeavors.
Prem Geet 3 on Amazon Prime Video
Not only in cinemas but Prem Geet 3 is also coming on a popular OTT platform, Amazon Prime Video. The movie will arrive on Prime Video after theatrical release. This is also a very good sign for a Nepali movie to get into OTT platforms. It will gain more viewers and generate profit for the filmmakers.
Have a Read:- OTT Platforms vs Cinema Hall, Which One is Better For Watching Movies?
So, Prem Geet 3 is releasing in Indian cinemas and also on Amazon Prime Video. This will create history if it meets commercial success in both Nepal and India. Plus, the movie culture in India will also include Nepalese movies in the near future which is a win-win for both movie industries.
Tell us what you think about this news. Are you excited to watch the Prem Geet 3? Do write us your thoughts and opinions in the comment section below.