OTT Platforms vs Cinema Hall, where do you watch your favorite movies? The answer might shift towards the OTT platforms due to the rise in the number of users and digitization. While some will still prefer a cinema hall to watch movies on a bigger screen. Today let's find out which platform offers the best movie-watching experience between OTT Platforms vs Cinema Hall.
Table of Contents
OTT Platforms
OTT Platforms refer to Over The Top Platforms that provide streaming services for an array of multi-media content. The platform compromises movies, series, dramas, documentaries, etc. The contents are accessible via an internet connection, broadcasting, or satellite TV mediums. Most of the OTT apps do require a paid subscription for viewing their content. There are a few free OTT apps too. To name, Netflix, Amazon Prime Video, Disney Hotstar, HBO Max, Disney Plus, etc are quite popular in the market. Due to internet accessibility, people are drawn more toward OTT platforms these days. Also, web series have a wider audience these days, growing the platform's popularity.
Do Read:-Radio Nepal Mobile App Launched, A Step Into OTT Platform
Cinema Hall
Cinema Hall or Theatres have been here for a long time, catering to bigger screens for watching movies. Present-day cinemas have transformed into multiplex ones showing multiple movies at a time. Also, people have been watching movies in cinema halls, hence there is a significant number doing so till now. Many of the single-screen theatres have closed down due to high operating costs. And 3D screens have been the new norm for movies too. Big movies also get the most hype from houseful seats in the cinema halls. Hence, movies and cinema halls have had a long connection.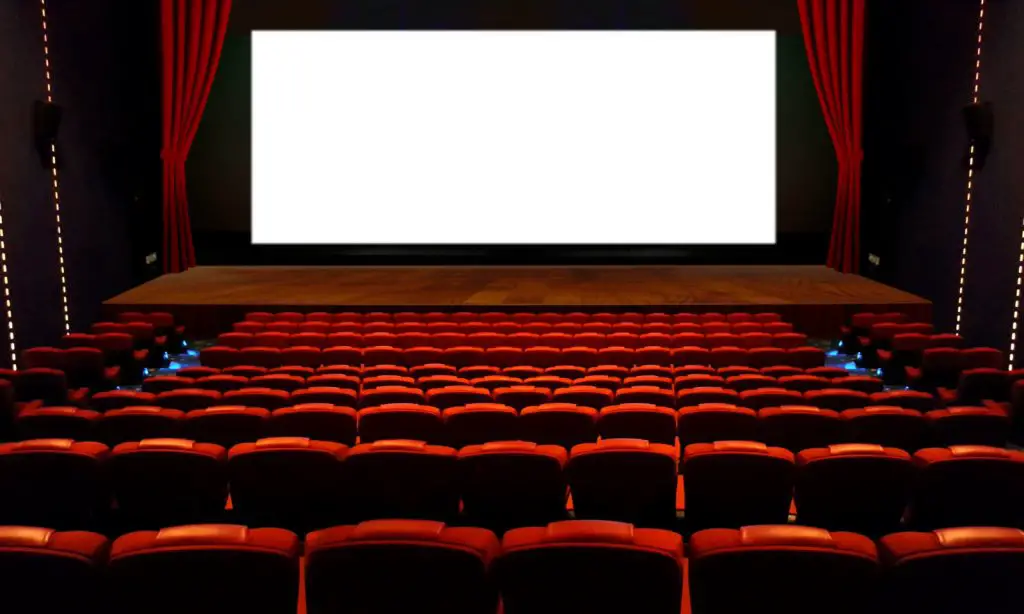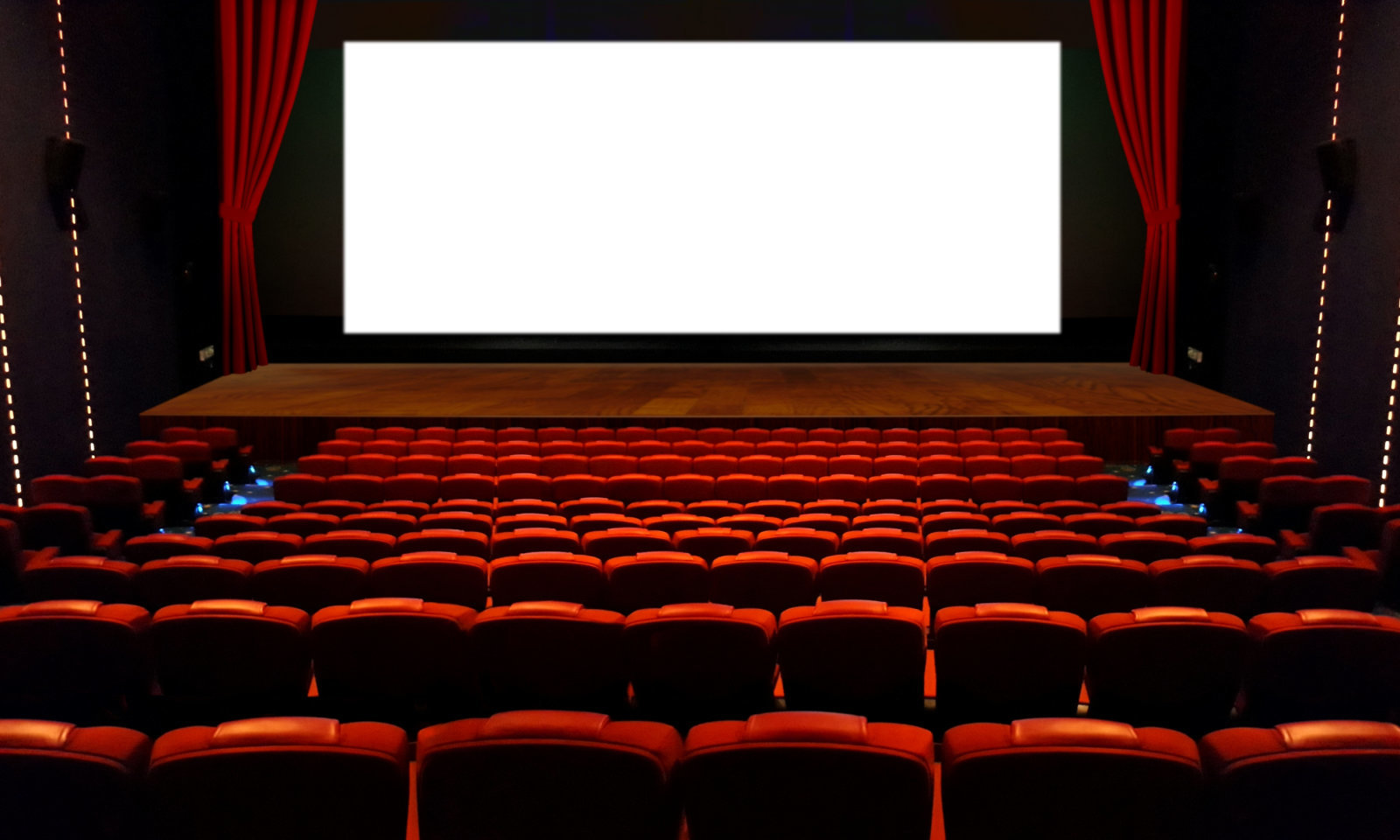 Do Read:-Durbar Cinemax and One Cinemas Open with Advanced Audio Visuals
Perks of OTT Platforms
Convenience:- Talking about the perks of OTT platforms, it lets you watch movies at your convenience of time and place. You can watch via a mobile phone, tablet, TV, or laptop with an internet connection. Especially with your smartphone, you can watch it anytime on the go. Here, you can choose to watch anything at any time and anywhere, which is not the case with cinema halls.
Offline Mode & Download:- On OTT apps, there is an offline mode with downloaded content. You get to download the movies, shows, series, or dramas to watch later offline. So, it lets you watch your desired content even without an internet connection. This becomes quite handy while traveling on a long route via land or air.
No Language Barrier:- Contents on OTT platforms like Netflix, and Prime Video is of various languages. Yet, the platforms provide options for subtitles and dubs in multiple languages. This sorts out the language barrier for media content. While in cinema halls, you could watch dubbed movies or ones with subtitles but one cannot change the subtitles or dubs as per their preference.
More Contents, Plans, and Subscriptions:- This platform has a plethora of content to watch. Some OTT apps even provide free content while others charge a certain amount as subscription charges. You can watch movies, series, shows, documentaries, dramas, and a lot more on an OTT platform. It also provides various plans and subscriptions having variable prices as per the quality. For eg, SD only subscription is cheaper than HD/FHD+ content. Similarly, a 4K HDR quality subscription costs more. So, you can subscribe as per your budget and choice.
Perks of Cinema Hall
The Vibe:- Cinema halls have been a favorite spot for film lovers and enthusiasts. The vibe in the cinema hall is very different from an OTT app. If you are fond of thrills, actions, and vibes, cinema halls undoubtedly provide you a better experience with Dolby Stereo sound, audience, and feel. So, a proper movie-watching experience retains at this place.
Bigger Screen, IMAX, 3D:- As known, cinema halls and theatres have bigger screens for a better experience. Watching content on a mobile phone doesn't feel as great as watching on a wider curtain of the cinema halls. Also, Hollywood movies now come in 3D too which is well-catered by a cinema hall. Putting on those fancy goggles can enhance the experience surely with lively content. Also, tech like IMAX thoroughly enhances the feel.
The Legacy:- Cinema halls have had competition before too. TV and DVDs were growing at a faster rate in the 90s and early 2000s. Still, cinema halls managed to retain their place in people's hearts. People still would love to get a first-hand experience in the cinema halls than wait for the movie on OTT platforms or TV. So, cinema halls are not going to cease due to their legacy.
Have a Read:-Ranjana And Gopikrishna Halls Reopened with 4K Projection
OTT Platforms vs Cinema Hall, So Which One is Better?
Both have their and cons. OTT platform provides you convenience, flexibility, and different subscription as per your budget. On the other hand, cinema halls are still worthy of providing a proper movie-watching experience. You can watch on a wider screen with stereo speakers and the vibe. Well, you can also do that in your home environment with such setups and OTT, but a true movie lover would prefer the former one. OTT platforms are cheaper than cinema halls with more content to choose from during the span of subscription.
For a candid experience, cinema halls are the way to go for. But when it comes to convenience, OTT platforms will deliver the best experience. Recently, there are OTT exclusive movie releases too. During the Covid lockdown span, OTT rose into a mainstream medium for movies when cinema halls were closed. Well, both platforms can co-exist at the same time in the present scenario.
Do Read:-The Government Introduces Digital Service Tax in Nepal
So that was all about OTT Platforms vs Cinema Hall. Which one do you prefer to watch movies? Feel free to pour your thoughts and opinions in the comment section below.