Ranjana and Gopikrishna halls reopened after years of reconstruction. Both cinemas now feature advanced projection and sound systems to entertain moviegoers.
Both cinema halls have reopened with the latest South Indian rage RRR.
Ranjana cinema hall stopped playing movies to build a mall in 2065. Situated in New Road, the hall has embarked on a new reel life from Friday (25th March).
Playing the reels after more than 10 years, Ranjana Cinema Hall will now operate under the new name Ranjana Cineplex, reflecting its enhanced form.
Director Narendra Maharjan says Ranjana Cineplex will operate with the latest technologies. The theatre has a capacity of 531 seats in three auditoriums.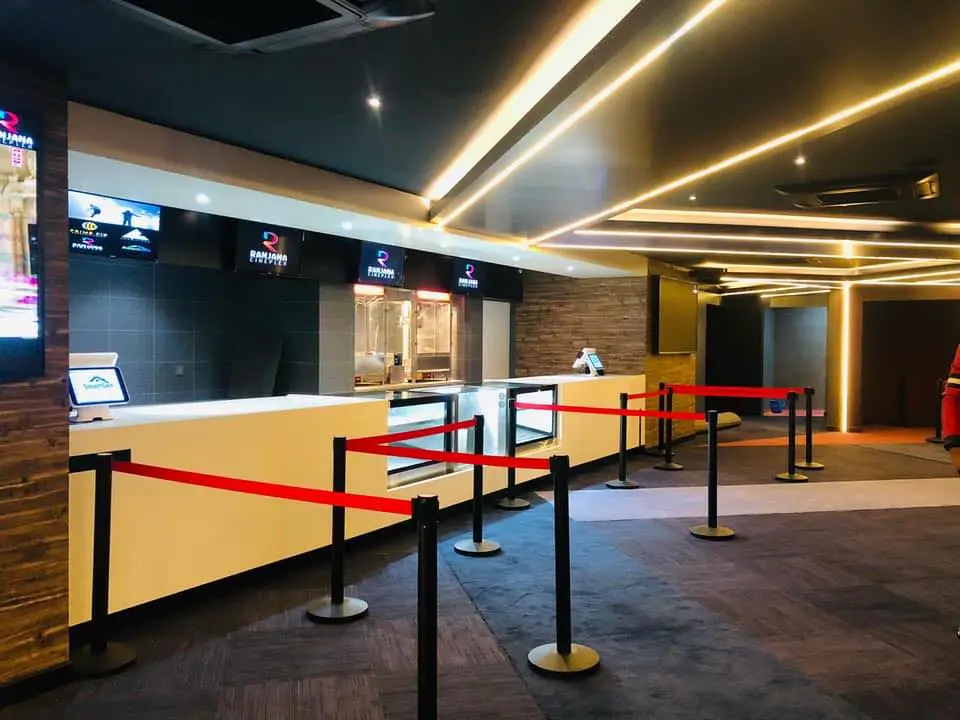 4K/3D Projection and 7.1 Audio System
The reconstructed cinema has the backing of advanced 4K projection for motion pictures. Besides, the 3D system is also set up to deliver for those with a different taste in cinemas. As for the sound, there is a 7.1 surround sound system, and also brings the Luis Wassmann-powered speakers for the first time in Nepal.
The Triple beam 3D system and Barco Powered Projection combine to deliver a very high-resolution projection. The hall is well equipped to offer the best in class audio and visual experience along with 3D. Besides, the hall also has a dedicated cuisine service offering a variety of healthy snacks for the movie-goers.
For online tickets, Ranjana Cineplex has collaborated with digital wallets and processors. Smartphone users can easily reserve and pay for their tickets via eSewa, Khalti, IME Pay, and FonePay's Scan & Pay.
The hall is conveniently located on the busy streets of New Road, Kathmandu. We hope the hall will attract cinema lovers," Maharjan said.
Also read: Nirmal Purja's Documentary Streams From Today| 14 Peaks Nothing is Impossible
Gopikrishna cinema hall projecting again
Likewise, Gopikrishna hall has also reopened from March 25th. The hall was demolished before to be rebuilt into its current shape and form.
The hall manager Pradip Dahal told the hall is reopening after 2 years. The rebuilt Gopikrishna hall accommodates 335 viewers across 3 auditoriums.
"The theatre is equipped with advanced projection technology and sound system from India and people would enjoy the elevated experience of watching movies", Dahal added.
Don't miss: YouTube Channels to Require a License, To Cost Rs.5 Lakh
Nepali cinema sector has had a debilitating effect following the COVID-19 lockdowns that ravaged the entire country. With the reopening, both Ranjana and Gopikrishna halls along with others will expect a quick recovery to business.
Are you ready to set yourself to the new visual extravaganza at these theatres? Do share your remarks in the comments below.