Two Nepali nano satellites Danphe and Munal. After sending the country's first satellite NepaliSat-1 into space, the country is set for another milestone.
The historic NepaliSat-1 was launched on Baisakh 4, 2076. The small-sized satellite made its landfall after rotating the earth's lower orbit for 841 days.
Danphe and Munal are also nanosatellites and weigh 1 kg and 3 kg respectively, Gorkhapatra writes.
Nepal Academy of Science and Technology (NAST) spokesperson Dr. Rabindra Prasad Dhakal said that Danphe and Munal will make their take off in Chaitra or Baisakh with an interval of up to three months between them. Space Foundation Nepal and NAST are jointly working on the project.
Mr. Dhakal from NAST and Abhash Maskey from the Foundation are leading the building and launch of the two.
The agencies are cooperating with the Thailand-based Institute of Space Technology for Economic Development for the development of the satellites. NAST has spent Rs 1 crore on the entire project so far.  
Also read: Election Resolution for General Election 2079: Digital Plans
Danphe and Munal satellites capacity
As per Mr. Dhakal, both Danphe and Munal carry the same capacity as their previous sibling. He also shared the differences between the two. Danphe is a mission to be led by NAST while Munal is built by students. Danphe will fly first, he said.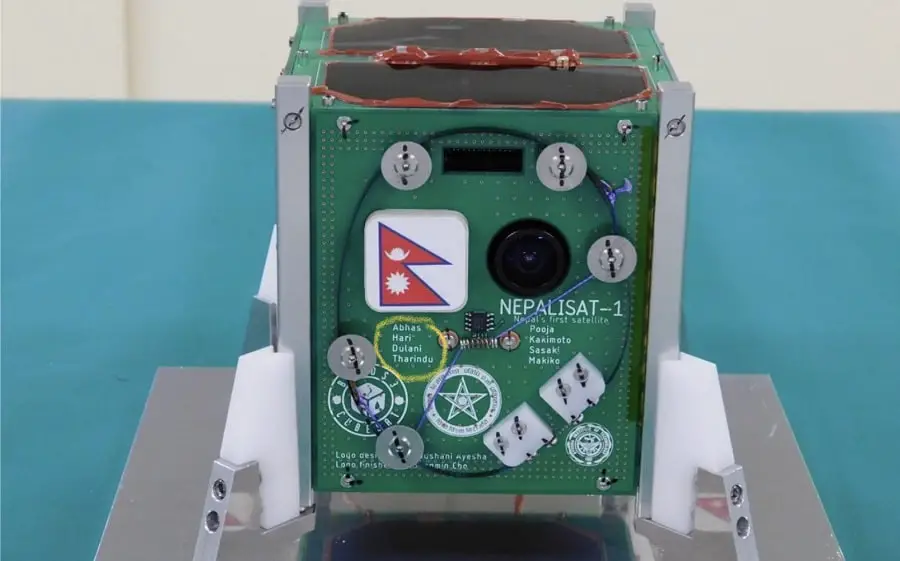 NAST has provided financial, and technical assistance to the project. But other countries have also made their investment. Thailand and other countries are also involved in the project.
Check out: Digital Technologies in Budget Speech FY 079/80
What's the goal for the mission with the second launch of the Nepali satellites?
The purpose is to develop the human resources required for satellite missions. Besides, the development of the infrastructure and cooperation with foreign agencies are other motives of the mission. Dhakal said that NepaliSat-1 taught the country a lot.
The satellites will also carry cameras like the last one but these will be equipped with high-resolution optics. The cameras have a resolution of 5 sq/m. They can take snaps of ships, large-size buses, and containers. Dhakal says that from the perspective of the photography capacity, it is an achievement for Nepal.
How excited are you with Nepal launching its next-generation satellites in the next coming months? Do share your thoughts below.