Communist Party of Nepal (Maoist Center), Communist Party of Nepal (Unified Socialist), CPN-UML, and others have unveiled their election resolution ahead of the General Election 2079. As with the trend, all major parties have included digital services from e-governance to free internet to attract more voters.
The parties released their political plans and policies that they promise to implement when they secure higher votes in the upcoming national polls.  
Among various plans and policies, each party's commitment ranges from launching Nepal's own satellite, and developing machine learning, to AI, nanotechnology, etc. Below, we highlight each party's election resolutions separately.
Also read: Nepali Congress unveils election manifesto, digital plans
Communist Party of Nepal (Maoist Center)
Realizing that the development and use of science and information technology, society is a must for the prosperity of the country, and timely laws will be created and implemented for the rapid development of ICT. Innovation will be encouraged in every field.
World-class research centers will be established at the federal and provincial levels within 1 year. The research center will be expanded to the local level and the concept of one local-level research and development center will be implemented.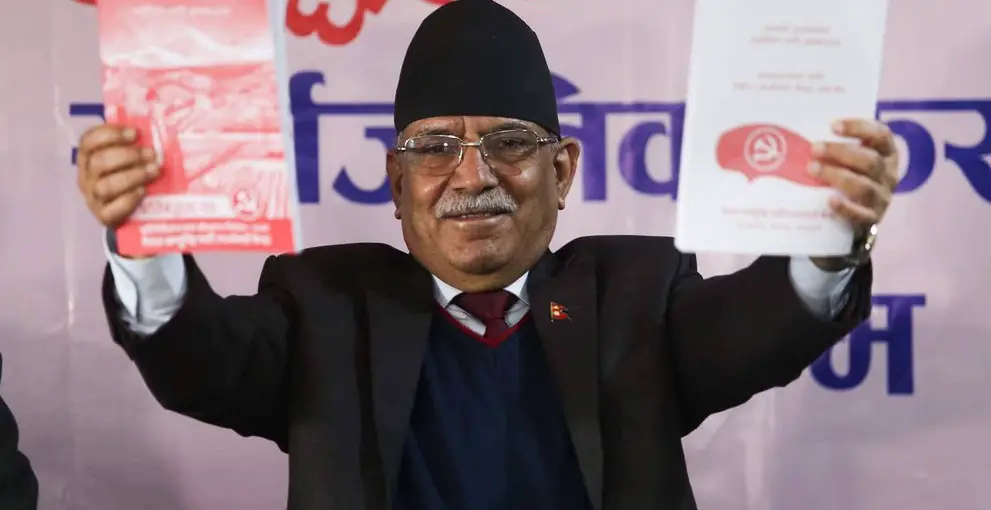 Initiatives will be taken to make Nepal an IT and software hub. information technology will be widely expanded and domestic consumption of produced goods and services will be increased as well as exports.
Priority will be given to purchasing Nepali products for software purchased by government agencies.
Interestingly, the party says it will bring ride-sharing services into regulation, and also promote electric vehicles operation.
Free internet service will be provided in public places.
In the next five years, all the services of the government will be digitalized. Legal and institutional arrangements will be made for digital literacy, cyber security, and cybercrime, social media regulation.
A one-door system of service delivery will be established in all government offices.
Effective work will proceed for Nepal's own satellite construction, e-health, e-education, AI, e-transformation, and e-monitoring in the country.
Technology assembling factories will be set up and operated in Nepal.
Check out: Election Commission Monitoring Facebook Share, Tag, Comments
Communist Party of Nepal (Unified Socialist)
Similarly, the Unified Socialist party has voiced its support for ICT growth for the development of the country without any procrastination. The party has pitched ideas for machine learning, AI, nanotechnologies, etc.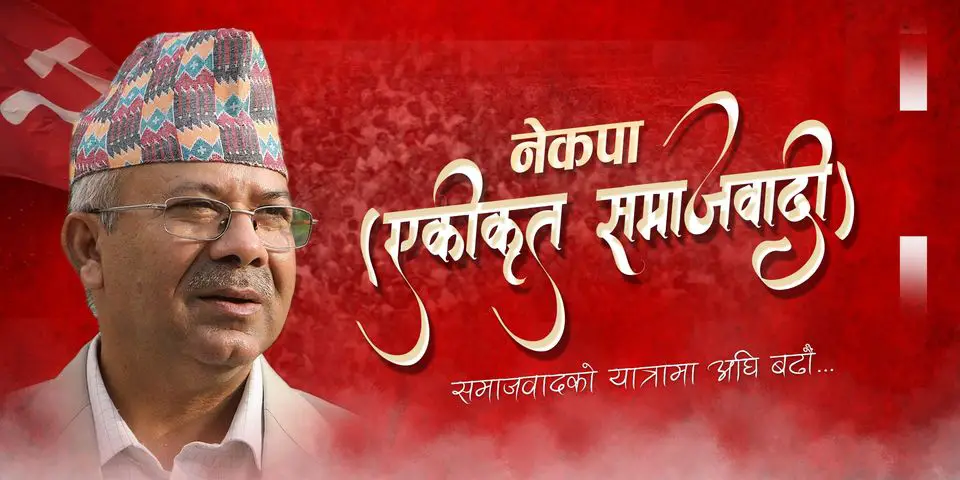 Below, we have listed key digital plans and policies of the Unified Socialist party from its election resolution for the upcoming parliamentary election, 2079.
The maximum use of science and technology should be used for the necessary success in the basic issues of the economy.
Use of e-mails in all government agencies across the country to ensure the safety of the records in all government agencies.
Efforts will be made to promote, use and regulate technologies such as machine learning, artificial intelligence, nanotechnology, etc.
The development and transfer of new technology and the use of smart technology in all these areas will be prioritized.
Integrating a cashless payment system in government offices.
An online system is to be created to receive complaints and grievances.
Free internet service will be provided in schools, administrative buildings, assembly halls, health posts, post offices, and service centers.
Do read: Digital Technologies in Budget Speech FY 079/80
CPN-UML
The Unified Marxist Leninist party has also pitched digital technologies in its election resolution.
Mainly, the party says it will work on the digital transformation of government services.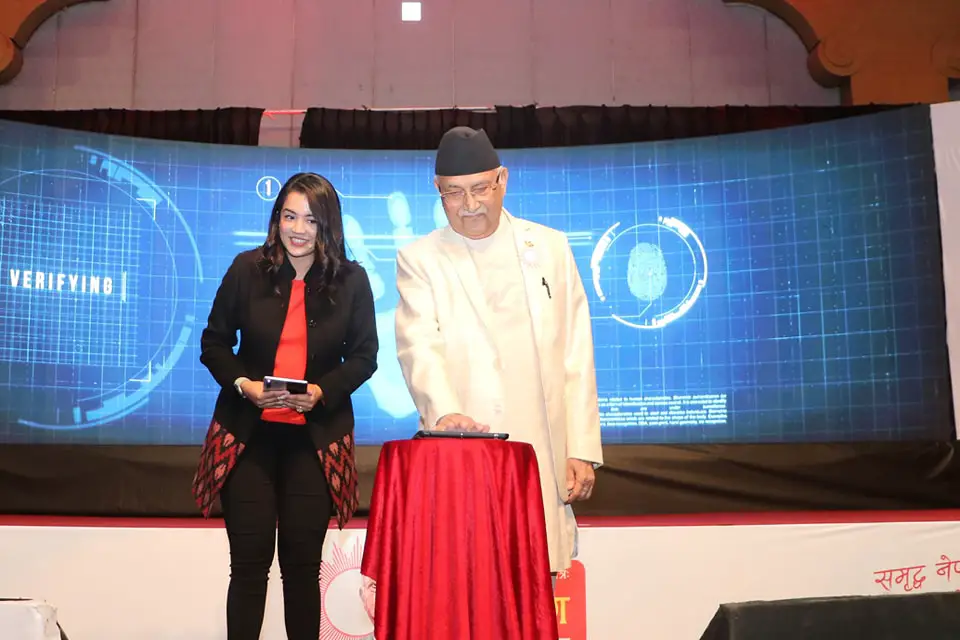 The party says it will service services citizenship, national ID card, vehicle registration, driver's license, taxes, etc. online.
Likewise, it will provide free internet at community hospitals, and schools. Health, education, agriculture, and other areas will also get service through ICT, the party promises.  
Also read: Kathmandu University Begins LUPIC-Based Classroom and Lab
Rastriya Swatantra Party
Similarly, Rastriya Swatantra Party has also incorporated technology into its election promise. The fresh party led by media personality Rabi Lamichhane includes high-speed internet access for all, a locally hosted data center, and a Nepali-built satellite.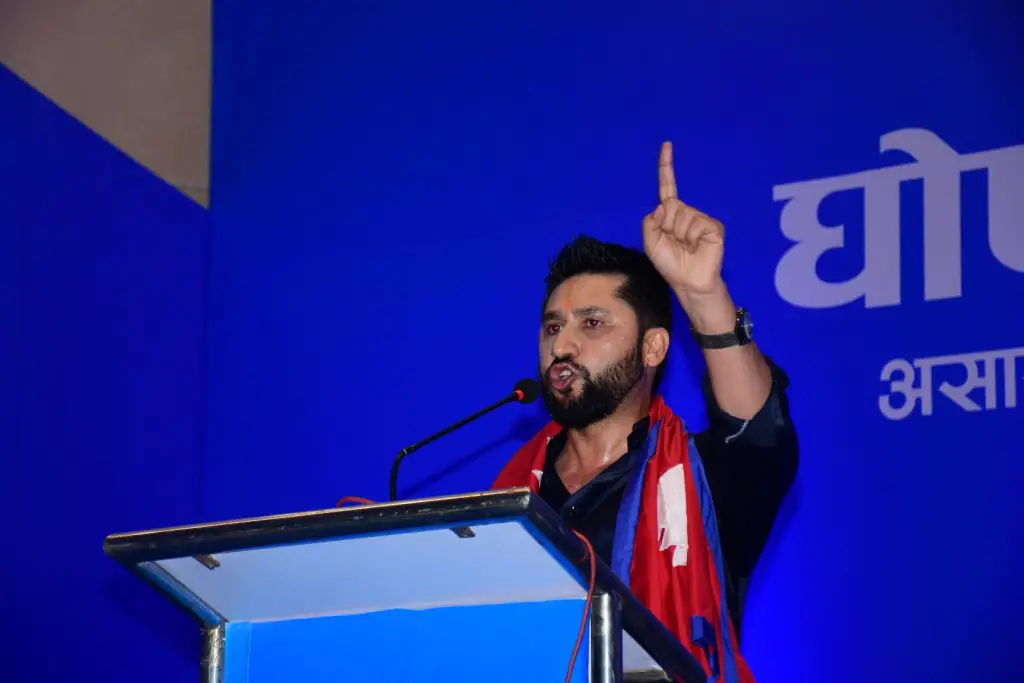 The party also says a national ID card will carry all the details from birth to death details to create a paperless system.
Which of the plans from the parties above deserve immediate implementation? Do some of them seem more gimmick than achievable in a few years? Do offer your opinion in the comments below.