Nepal Bank and Ncell have signed an agreement to allow cost-free access to the banking app on the telco's network
The collaboration aims at promoting digital banking services among smartphone users.
Nepal Bank Limited and Ncell have inked a partnership to provide free internet access for the bank's mobile app. The agreement was formalized at a recent signing ceremony.
Chief Executive Officers of Nepal Bank Limited and Ncell Axiata, respectively Krishna Bahadur Adhikari and Andy Chong signed the Memorandum of Understanding (MoU) on Wednesday, July 27th.
Following the agreement, Ncell users who use Nepal Bank's smartphone app 'NBL Mobile Banking' will acquire the services from the app without any data charge. All the services through the app will come for free for Ncell users across Nepal.
The initiative aims to promote digital banking services among smartphone users.
Nepal Bank has already made a similar agreement with another major operator Nepal Telecom (NTC). That means both the users of both Ncell, and Ntc will have cost-free access to the bank's mobile app.
Encouraging digital banking and a cashless economy is the driving mantra of bringing data cost-free access to the bank's app to the bank's customers.
Also read: NIC ASIA Bank App free for Ntc and Ncell Users
CEOs of Nepal Bank and Ncell express their delight
Mr. Adhikari, the CEO of Nepal Bank expressed his delight at the agreement that will provide free access to the bank's app for its customers on the Ncell network.
Similarly, Andy Chong, CEO of Ncell shares his own enthusiasm over striking a commercial agreement with Nepal's first bank.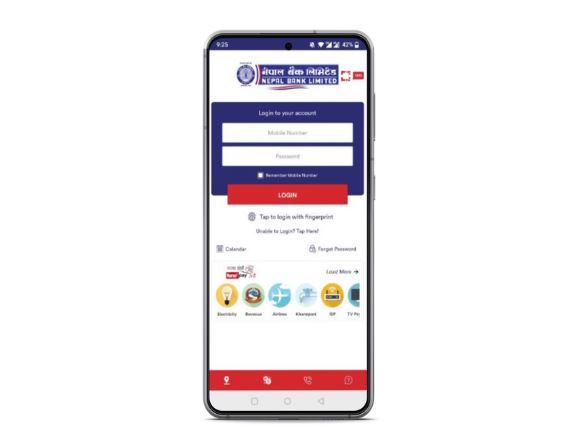 He shared that the relationship of the bank with the private telco will strengthen further in the coming days.
Such collaboration has emerged among operators and banks lately. This can play a significant role to promote the digital economy and financial inclusion among the 'connected' people with a smartphone.
Dont miss: NMB Bank and Flywire Partner to Pay for Education Abroad
Does the agreement between Nepal Bank and Ncell cover you, or do you wish more banks to striker such a partnership to include more 'banked' users? Do share in the comments below.