Users of Ntc and Ncell can now use NIC ASIA Bank's mobile banking app for free. After the bank's agreement with both operators, the bank has made its mobile banking app free for the customers of Nepal's two major telecom providers. Now, both telecom subscribers can access NIC ASIA's MoBank, iServe, Webstye and Internet Banking services without a charge.
On July 2nd, the bank and Ntc reached an agreement to provide the bank's mobile banking app free of charge for Ntc customers. Following the agreement, Ntc users won't be charged off their main balance while using NIC ASIA MoBank, the bank's smart banking app. In the meantime, the bank has already made the app free for Ncell users. The leading commercial bank reached a similar agreement with private telco Ncell back in January.
The bank says making its smart banking app effectively free is to provide easy, efficient, and reliable digital banking services. The bank adds that the free app will promote the practice of digital services among the people.
NIC ASIA Bank Free App for Ntc and Ncell users | Services
Besides mobile banking, the free services also comprise iServe, website, and internet banking. Find out what each online service provides to you below:
iServe: Available at https://iserve.nicasiabank.com/home, the online service allows bank customers to enjoy many mobile banking services. This includes new application, block, unblock, PIN/password reset, etc. Besides, you can also get customer services such as balance query, check book application, balance certificate applicatoin, stattement, Mero Share and CRN, and multiple other services.
Website: Meanwhile, the bank's webpage www.nicasiabank.com provides most information regarding the bank's services. You can get information about application for a new bank account, applying for an IPO issue, Loan Benefit Calculator, EMI Calculator, etc.
Internet banking: The bank's internet banking service allows you to transfer funds, get information about your account, statement, mobile topup, utility bills payment etc.
Also see: Now You Must Mention Purpose While Paying Via Digital Wallets
NIC ASIA Bank App Free for NTC and Ncell Users
With the agreement with two leading telcos, the bank's customers can receive NIC ASIA MoBank, iServe, Website, and Internet Banking service for free. However, it must be noted that when you use other apps or when other apps run in the background, they would cost the amount as per the telco's tariffs.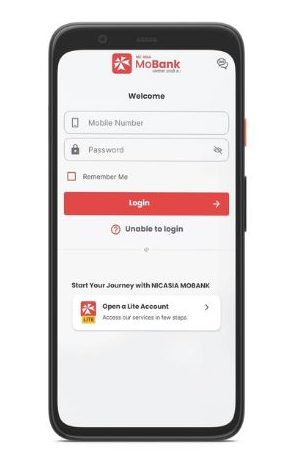 "The bank believes that this new facility will help more customers to get used to digital transactions and also help in the promotion of digital banking across the country", the bank said in a statement.
With an aim to become the 'Digital First Bank', NIC ASIA has been recently promoting Self Help and iServe services. The bank has also launched a cash recycler machine to allow customers deposit cash withoug having to fill up forms at a bank.
In addition, the bank has developed the iServe platform to be able to provide services digitally which are only being provided physically as of now. The MoBank of NIC ASIA and its website are providing most of the services online.
If you are either an Ntc, or Ncell user, then you can now avail of NIC ASIA Bank services for free. Are you excited with this service by the bank? Drop your comment below to learn more.