Scan Smart QR via Moru Digital Wallet for Payments, yes you heard it right. Now you can scan Smart QR codes at various outlets to make your payments for purchases. Pay Nep Pvt. Ltd (Moru) has partnered with SCT technologies (Smart QR) for enabling the facility. With the whelming rise in QR payments, netizens have preferred doing so and paying in cash. In this article, let's know more about 'Scan Smart QR via Moru Digital Wallet.'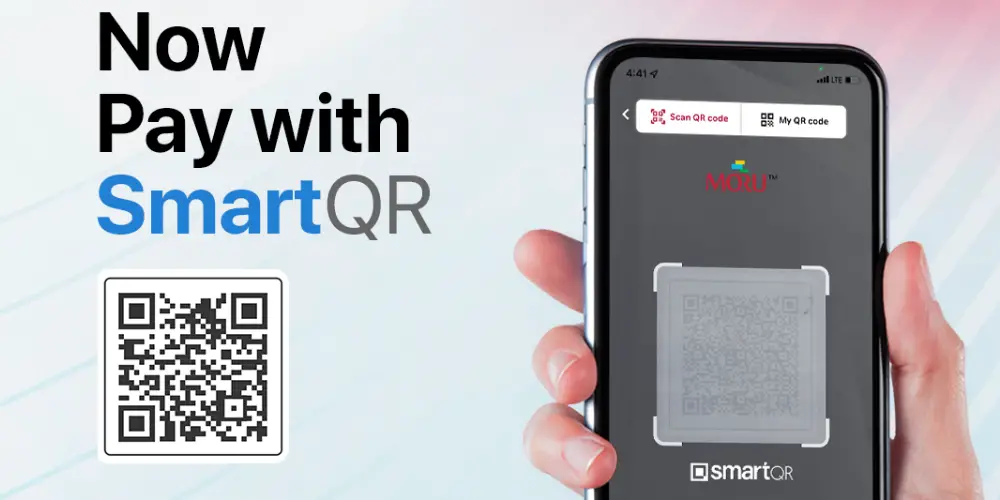 Scan Smart QR via Moru Digital Wallet
Moru Digital Wallet is an emerging e-wallet in the market with various services. Now, with the partnership, Moru users can pay by scanning Smart QR codes in shops and supermarkets. There are over 1,60,000 Smart Qr merchants outlets in the country.
Have a Read:- Sunrise Bank and MOCO Digital Wallet Tie, Pay Via VISA Cards
Shopping market giants like Bhatbhateni and Big Mart in Nepal are using Smart QR services for cashless payments. Right now, Big Mart is offering 15% cashback on payments done via scanning Smart QR. So, MORU wallet users can also avail themselves of this offer and get a 15% discount or Rs.300 flat discount.
The company has stated more schemes and offers to come with Smart QR in the upcoming times..
About Moru Digital Wallet
Moru Digital Wallet was launched in Google Playstore on Oct 7, 2020. Pay Nep Pvt Ltd is its parent company which is the sixth Payment Service Provider of Nepal by receiving its operating License from Nepal Rastra Bank on Shrawan 15, 2076 B.S. Moru has a 3.9 stars rating with a whooping 500K plus downloads on the Playstore.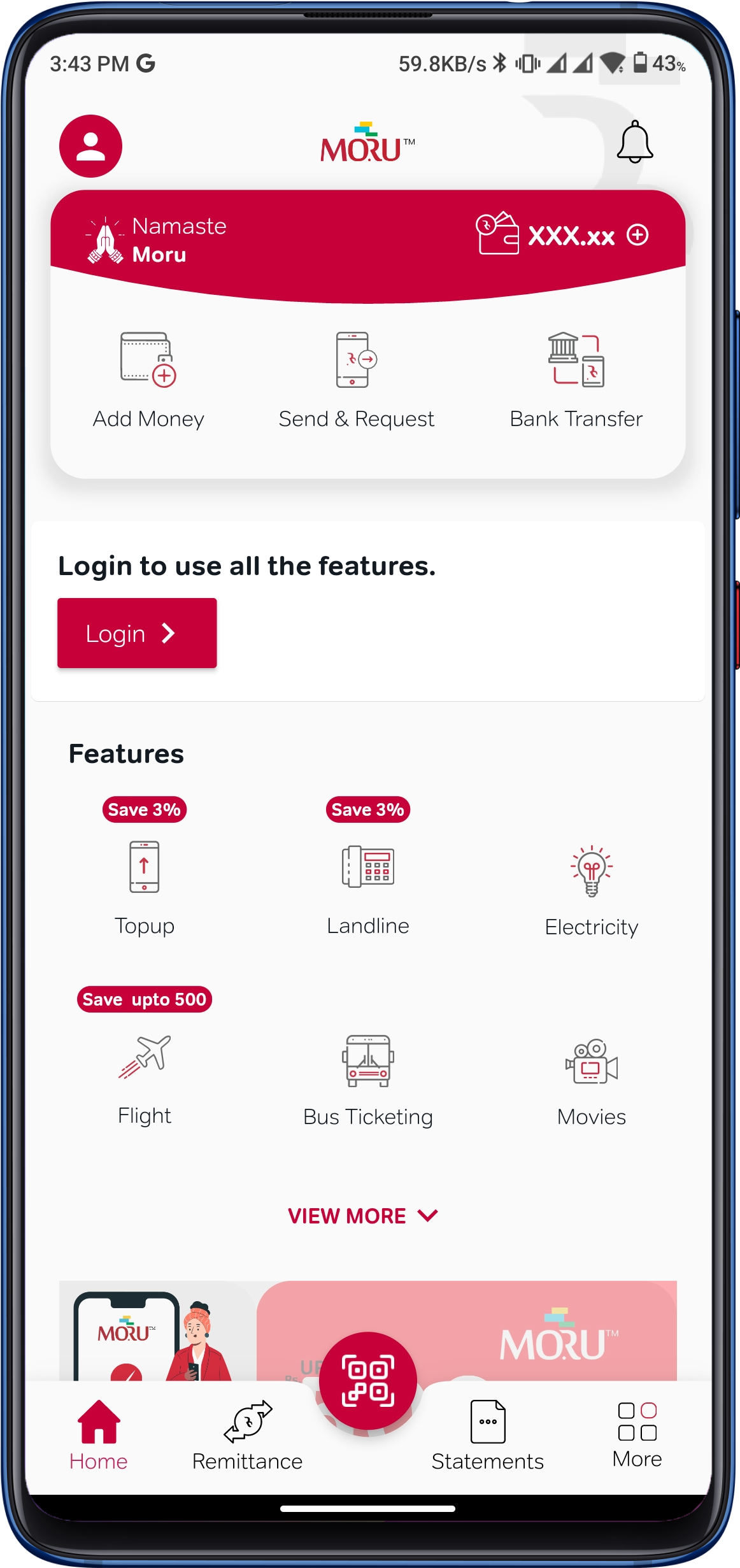 This digital wallet has all those features such as mobile top-ups, bill payments, utility payments, flight booking, bus ticketing, movie tickets, travel agent payments, etc. It is currently providing 3% cashback on top-ups for mobile, landline, DishHome, etc. Likewise, there is also up to Rs.500 bonus on flight ticket booking.
About Smart QR
Smart QR is the first interoperable payment platform connecting IME Pay, Prabhu Pay, QPay, Namaste Pay, MORU Digital Wallet, and banks.It is developed by SmartChoice Technologies. It also provides Dynamic QR where customers don't have to enter the amount for making payments.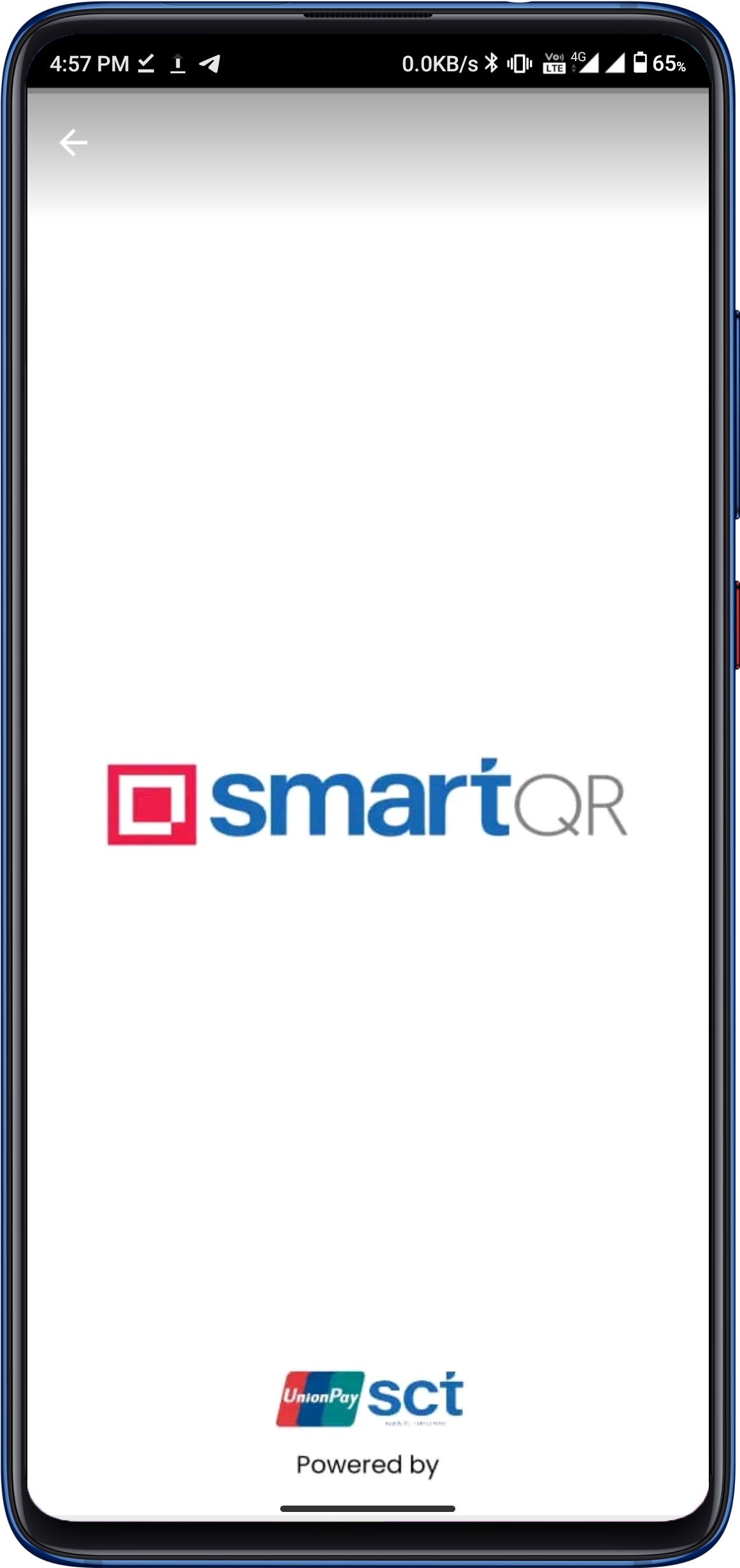 Merchants can self-register using its mobile app available on both Android & iOS. For doing so, necessary documents like Shop registration, and a PAN card are necessary.
Nepal is speeding up digital transactions. The immense growth in the use of QR payments, e-wallet transfers, bank to bank transfers has aided massively for cashless transactions.
In the meantime, the number of digital wallets was mushrooming until Nepal Rastra Bank terminated providing licenses to new PSPs. Now, it has called for a Digital Wallets Merger for improvement and efficiency in the service as per its latest monetary policy.
Also, Read:- Namaste Pay Flight Tickets Offer, Get Up To Rs.300 Cashback!
So that was all about Scan Smart QR via Moru Digital Wallet. What do you think of it? Are you a Moru Digital Wallet or Smart QR user and how is your experience paying in the outlets with Smart QR? Do write us your experience, thoughts, and opinions in the comment section below.