Telecom regulator Nepal Telecommunication Authority (NTA) has announced the Mobile Device Management System or MDMS in Nepal will be implemented from Jestha 01, 2080 BS. The mobile monitoring system will be employed to contain the grey phone market, get government the revenues and help track or block missing or stolen phones. It has also been announced that Nepalese working abroad will get to bring two devices into Nepal without paying customs charges.
Earlier, the regulator had beta-launched the system on Bhadra 30. And after months of delays and cancellations, the mobile security system will finally go into full-fledged service from Jestha 01.
NTA also added that new mobile phones must be registered in MDMS for telecom services or they won't be functional on any network in Nepal.
Unregistered phones will be banned Afer Jestha 01
Besides, phones which fail to be registered will be banned from telecom services after Jestha 01. The notice says that users can register their phones based on their passport/citizenship/national identity card along with the declaration letter at NTA's official website mdms.nta.gov.np.
With MDMS, it can be confirmed whether a phone has been registered at NTA, the notice states, "So, everyone is requested to buy phones which are registered in MDMS. It also says that only the handsets which are registered at NTA will be sold and distributed with prior approval of the authority.
If you are concerned about the status of your phone's registration, and what could happen to your phone if it is unregistered, you will learn comprehensively in this post. We will guide you through the process to register your phone's IMEI to avoid blacklisting by NTA and also detail MDMS security software.
Mobile Device Management System (MDMS) is set to strike hard on grey phones in Nepal post-Jestha 01.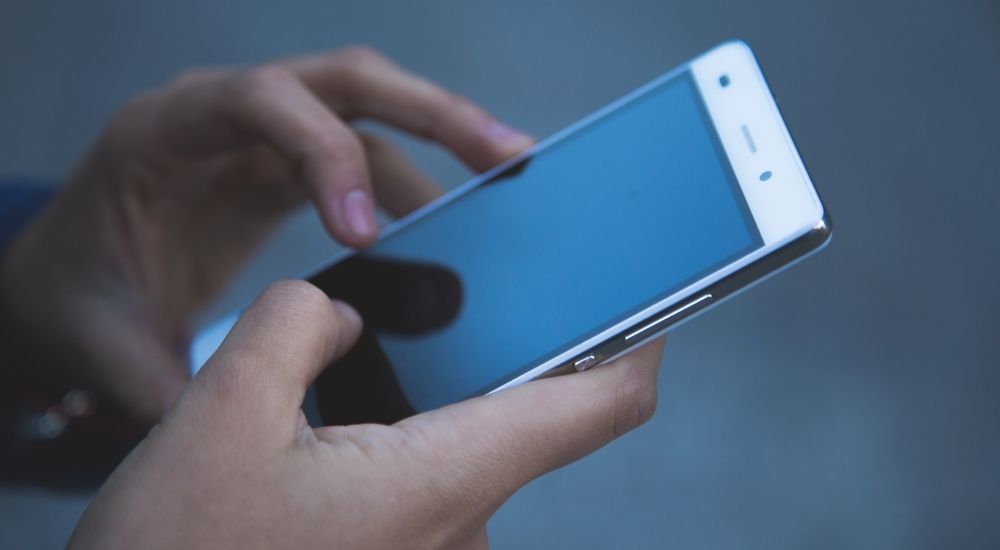 Meanwhile, you can also check your phone's IMEI verification at mdms.nta.gov.np to confirm if your device is registered in MDMS. But there is a high chance that you have already received a message confirming your device's MDMS verification.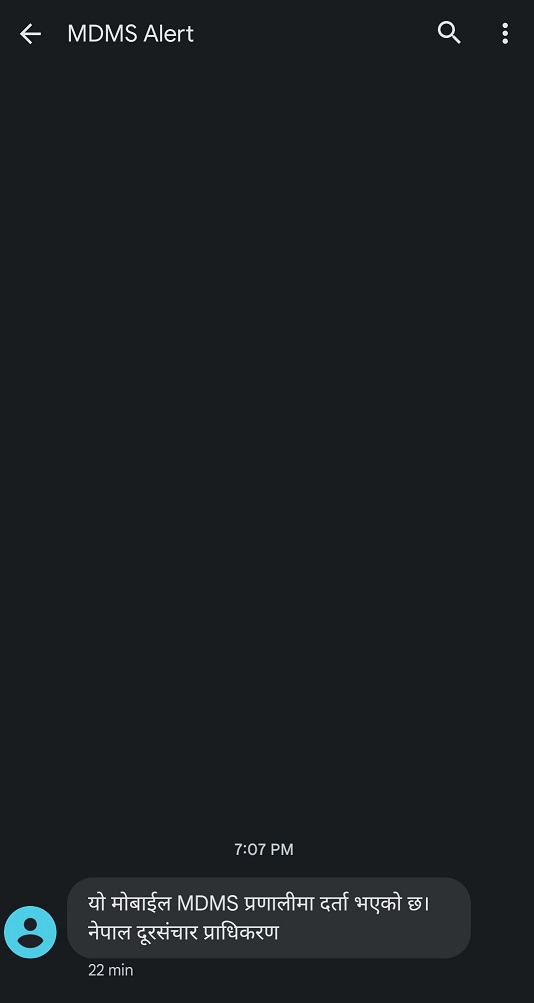 What is MDMS?
MDMS stands for Mobile Device Management System. It is a security software system that helps authorities monitor, manage, and trace every registered phone in the country whichever telecom network they are on. The system will allow authorities to control and distribute stringent security policies to all mobile devices and ensure they are all safe and secure. Besides, the security software will verify devices' authenticity and even lock them out of telecom services over the air if found illegitimate.
Most of the grey phones in Nepal enter via open borders in the South. Such phones evade customs and get cheaper for Nepali consumers. Meanwhile, Nepalese abroad bring phones as gifts for their family and friends in Nepal. These phones enter Nepal without registration. Although the government was to implement MDMS since Jestha, COVID-19 had forced its delay. Anyway, there is an added seriousness and hard work put into it by the government this time around.
Benefits Of MDMS
MDMS is all-encompassing software that will upgrade Nepali's smartphone regulation up a notch. Bringing smartphones within this system will have benefits for all parties. The government will collect revenues on all the phones entering Nepal. NTA will have details of all the phones operating on all mobile networks. The users meanwhile, will also have several advantages.
NTA asst. Spokesman Achyutananda Mishra has said MDMS will significantly discourage mobile phone thefts. If an unregistered phone is stolen or lost, NTA cannot help owners retrieve them because of the lack of IMEI in its directory. But the mandatory phone registration means any missing phones can be tracked for their locations. This will keep everybody alert in 'cases'. Therefore, MDMS is not only beneficial to the government but also to the users too.
Also check: Renew Your Vehicle from Nagarik App
Why do Nepalese Buy Grey Phones?
Simply put, grey phones come cheap and it has to do with the government's tax scheme. Nepal Government charges 13% VAT and another 2.5% excise on mobile imports. Adding further, it has slashed VAT return to 0%. That is why unauthorized phones come cheap for both retailers and consumers.
Mostly, in border areas with India, retailers or third-party sellers sneak across with smartphones skipping customs. When they reach Nepali stores, the retailers can offer them at lower prices compared to official phones with heavy taxes on them. If consumers find phones with similar features at diverging price ranges, they are likely to choose the cheaper ones. Then there are those phones Nepali abroad bring to Nepal via flights. Those phones also escape registrations and freely operate on the Nepali network unregulated.
MDMS in Nepal will serve multiple purposes
The objective of MDMS goes beyond merely airbrushing the so-called grey phones. The proposed plan is the Nepali government's broader initiative to manage, monitor, and regulate mobile phones in Nepal. This will not only lessen the marginalized unregistered phones but will save government revenues, and help in anti-theft activities. Customarily, phone exporters receive their Type Approval Certificate from NTA for a particular brand and model of the device. This follows the registration of their IMEI by the NTA before they enter Nepal. But the grey phones do not follow these protocols. Retailers sneak around and import a large number of phones from India and sell them to Nepali customers.
For effective implementation, NTA will head start an independent department. Besides, the authority is going to maintain a network of phone makers, telecom operators, law enforcement agencies, and customs officials to constrain the mobility of unauthorized phones in Nepal.
After a Nepali SIM is inserted into a phone of any telecom network, MDMS begins authenticating the phone in its servers. Out of the millions of phones' details, it will look for the particular phone's IMEI. If it fails to track the IMEI, it can blacklist the phone, and terminate all the telecom services on it. There could follow some legal ramifications on the user's end too for using an unauthorized device.
Check out: Embossed Number Plate Compulsory in Nepal from Shrawan
How To Register Your Phone IMEI in MDMS?
As a state, currently, unregistered phones should not worry about NTA blacklisting their devices. But it is also a must that they register their phones. First, confirm whether your device is already registered at NTA by going to this link.
Now, click on Know Your Device.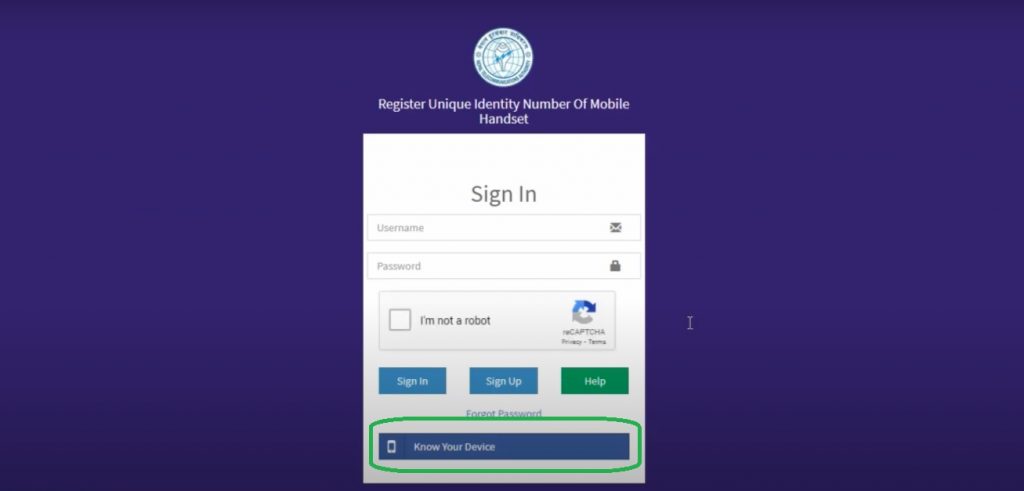 There enter your device's IMEI and Submit.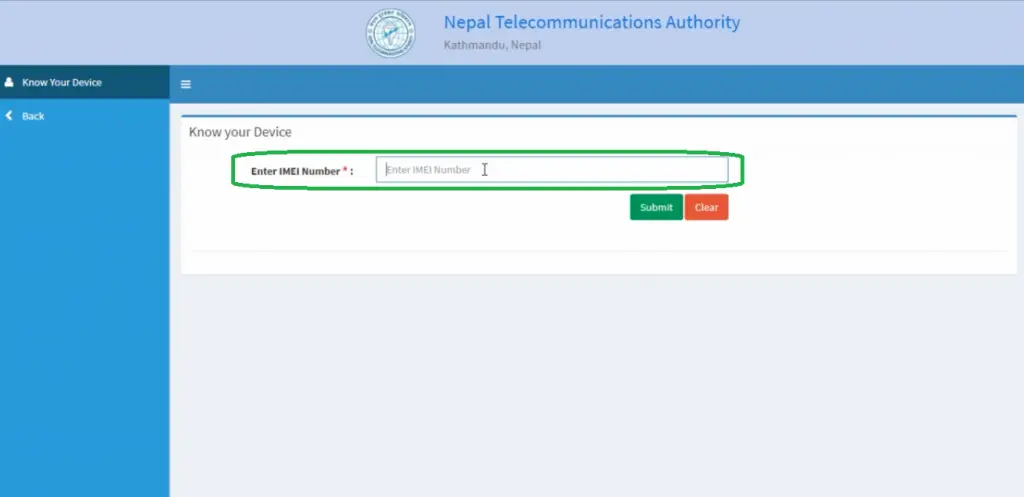 If your device is already registered at NTA, you will see the following screen.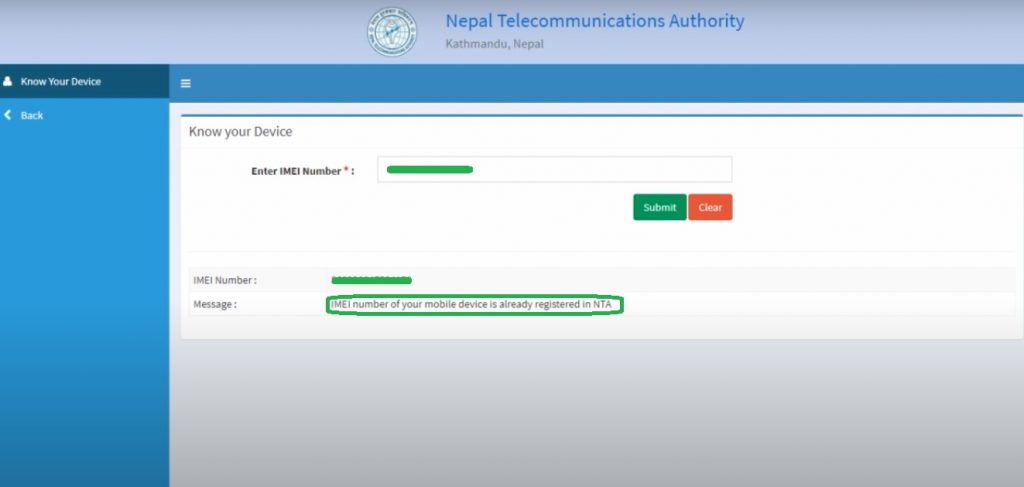 If IMEI is not registered, then go to this link and follow the steps below.
On your first screen, click on Sign Up as you saw above.
Now you will see two options; New Importer and Individual Application. Click on the latter.
This brings up a form where you will require to input your phone's Brand Name, Model Number, and IMEI number. You will also require to upload an official document to authenticate your id. Citizenship or a passport would do After you fill up all the detail including the document.
If your phone has two SIM cards, input SIM 1 and then SIM 2 separated by; as instructed. Confirm your details and submit the form.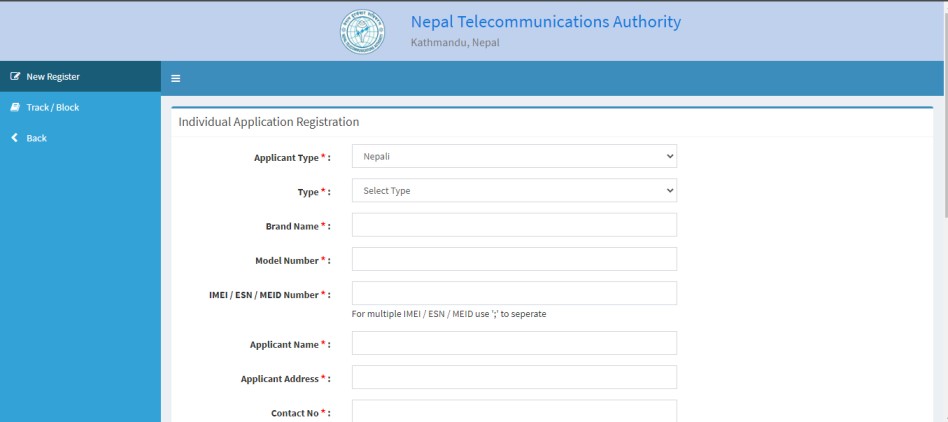 NTA will now put your application through verification and once it is approved, you will receive a notification on your email/ SIM card which might take from a few days to a fortnight.
Again a reminder, MDMS in Nepal will go into full operation on Jestha 01. If in case, you have a new phone that is not yet registered, then we suggest you register your phone right away and avoid blacklisting by MDMS.
If you have any queries regarding MDMS and the steps to IMEI verification, we will be glad to clear up all your confusion about it. Kindly let us know in the comments below.