Now you can renew your vehicle from the Nagarik app. In its first phase, vehicles registered at Transport Management Office, Bagmati Province will be renewed. Not only that vehicle owners can also pay their vehicle taxes via the app.
As per the notice by the Ministry of Physical Infrastructure and Transport, Bagmati Province, it is working on integrating tax, renewal, fines, insurance-related payments, and other transactions services soon into the Nagarik App. The ministry will incorporate all services which are provided from the transport management office into the app and rid thousands of Nepalese of long and tiresome queues.
As per electronic payment for transport service and payment act 2078's rules 5 and 7, vehicles registered at the Transport Management Office of Bagmati Province will be renewed first.
Read: Nagarik App To Be Available For Free On Your Mobile: Nepal Government
How To Renew Your Vehicle?
There are two options to renew vehicles. First, the vehicle owners can go to the MoPIT's portal where you can verify themselves with your mobile number and complete your vehicle renewal.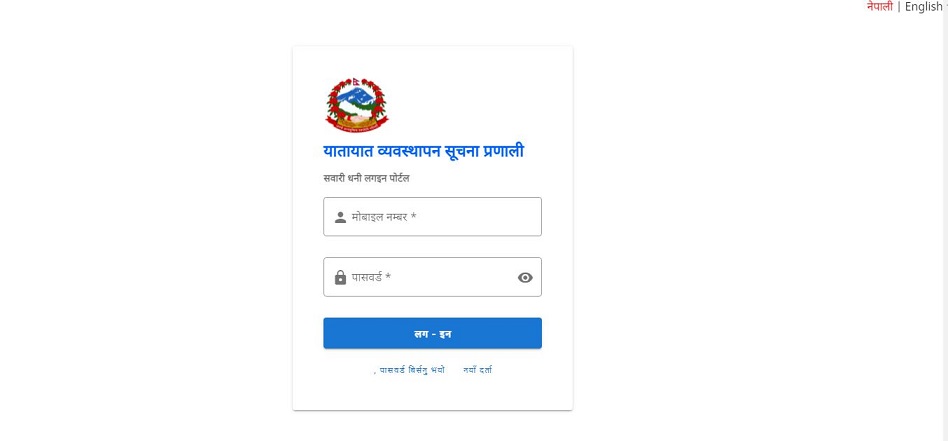 On the other hand, you can go to Nagarik App and click on the Vehicle Tax option and proceed to renew your vehicles.
Check the notice below issued by the Ministry of Physical Infrastructure Development, Bagmati Province.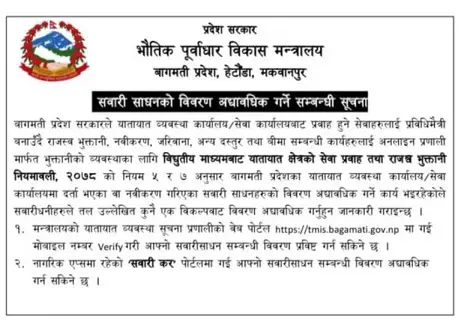 Finally, we can see Nagarik App coming of age. Launched to all-around plaudits, the app carries a lot of weight for the government's Digital Nepal Framework. Nepal's Government has firmly promised to integrate virtually all services into the app to render its public service digital. Let's hope we get more of these in the coming days.
Check out: Mobile Device Management System (MDMS) in Nepal; Phone Registration at NTA
What is your take on this news of the vehicle-renewal facility coming to Nagarik App? Which service do you want most on it? Let us know in the comments below.