What could be the strength of a Nepali passport? You would be delighted to know how much influence a small document holds but also not surprised at its relatively less strength.
As per the global rank from Henly Passport Index 2022 Q3 report, Nepali passport rests at the bottom half. That is, Nepal's passport rank sits among the lowest in the world.
The report shows that the Nepali passport ranked 8th from the bottom in strength.    
Ranked on the basis of the access count, the Nepali passport rests at a discouraging 106th. Palestinian territory also shares the same rank as Nepal. Both share 38 as their "access" numbers.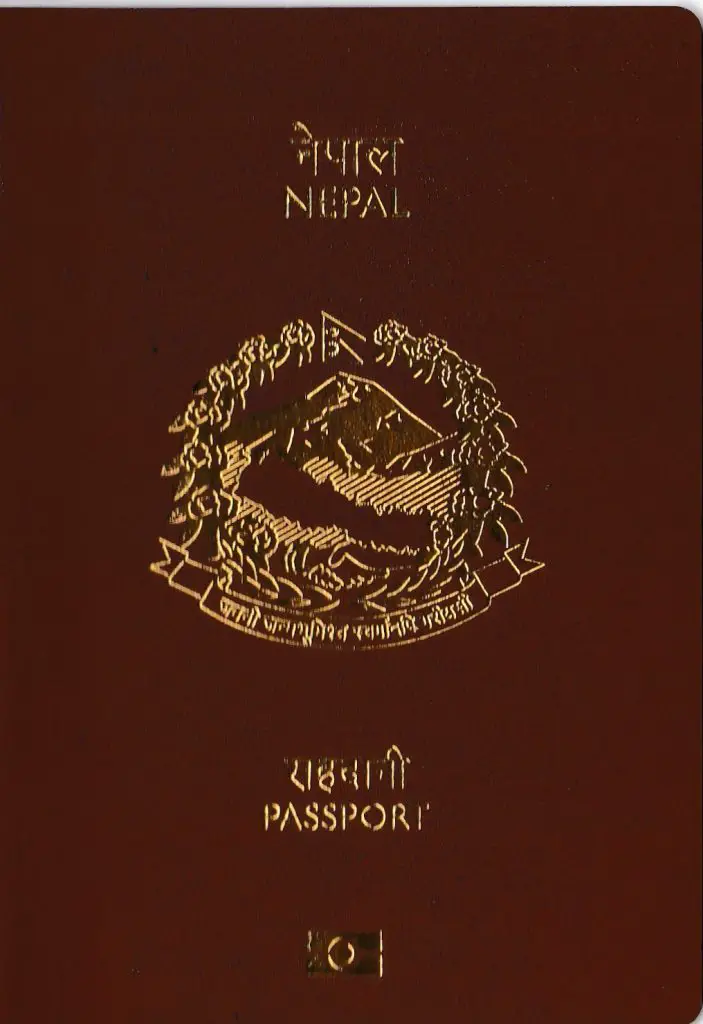 The number of 'access' represents the number of countries where Nepali passengers would get an on-arrival visa. The higher the better.
After Nepal and Palestine, only Somalia, Yemen, Pakistan, Syria, Iraq, and Afghanistan remain at last.
South Asian neighbor Afghanistan is at the bottom in the global passport rank.
Also see: Nepal ePassport App Launched, Find Your Details on a Phone
Strength of a Nepali Passport Compared Against the most powerful ones
The index has Japan at the top. The Asian powerhouse gets access to 193 countries with an on-arrival visa.  
Besides Japan, Singapore, South Korea, Germany, Spain, Finland, Italy, Luxembourg, Austria, and Denmark remain at the top with the highest "Access" count.
| | | |
| --- | --- | --- |
| Countries | Rank | Access |
| Japan | 1 | 193 |
| Singapore | 2 | 192 |
| South Korea | 2 | 192 |
| Germany | 3 | 190 |
| Spain | 3 | 190 |
| Finland | 4 | 189 |
| Italy | 4 | 189 |
| Luxembourg | 4 | 189 |
| Austria | 5 | 188 |
| Denmark | 5 | 188 |
Check out: National ID Card Nepal Status, Over 49 Lakhs Applications!
About Henly & Partners
The Henley Passport Index is an authoritative passport index, with data spanning 17 years of history. The index and its contents are based on data provided by the International Air Transport Authority (IATA) and updated using extensive in-house research and open-source online data.

The index includes 199 different passports and 227 different travel destinations. Updated quarterly, the Henley Passport Index is the most robust and reliable index of its kind.
A strong passport suggests a country's trust among the states and its political goodwill. While Europe and some affluent countries top the charts, third-world countries level a lot to desire.
How do you feel about the weak strength of a Nepali passport? Do share in the comments below.