The teaser of the upcoming Nepali animated film "Shalina The Warrior Princess" has been released. Rainmakers Studio which produced the film with Visual Effects Academy claims that is claimed to be the first animated movie of Nepal. It took the company around 6 years to complete the movie.
The movie also called "Shalina: Yoddha Rajkumari" is based on a folktale about a war between a princess and the "greatest witch". The main character "a princess" joins hands to take down the antagonist.
The editor of the movie Shiva Puri said, "It is a new attempt from us. The movie could also reflect what the future holds for such (animated) movies." Shruti Shrestha who co-produced the film also co-edited it while Tejrash Joshi helmed as the Director for this historical movie.
Also read: Film Halls Can Open at Midnight too, FDB Has Decided
Voice-over actors in "Shalina"
Shalina features the voice of Sagin Maharjan, Abinash Singh Tharu, and Shirabha Manandhar as the main characters. Additionally, Krishna Rajkarnikar, Lajina Shrestha, Jharana Rai, Tejashrah Joshi, Yubina Pujari, etc. have also done their voiceovers.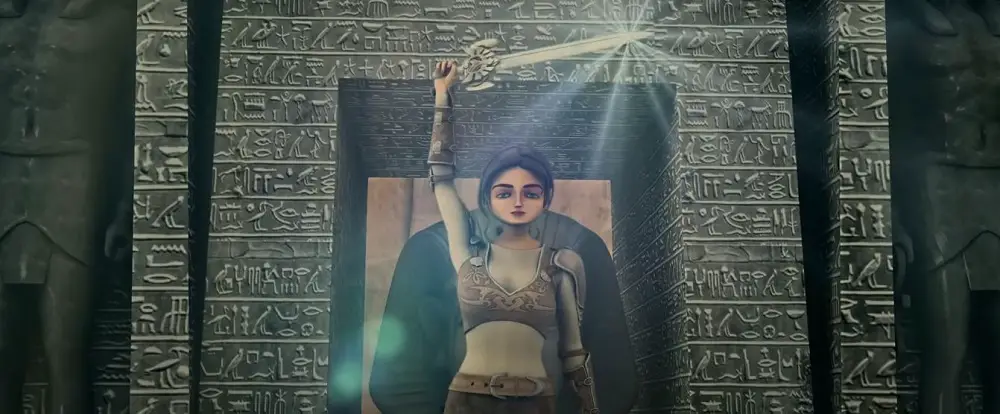 The 1:13 minute teaser gives the feeling of a Western animated movie with its voice-over and scenes. For fans who are fond of animated series, they would find a reason to give it a go.
Watch the teaser of "Shalina: The Warrior Princess" here.
"The movie feels like made for children, however, as it grows into the story, adults can find it to be made for them as well," Puri adds.
Shalina will be dubbed in three languages- Nepali, English, and Hindi.