NIC Asia Bank has introduced a smart audio alert device to notify of QR payments with a voice for Nepal Pay QR transactions. The system powered by Digital Network Solution helps confirm QR payments for both customers and merchants quickly after the former initiates the transaction.
The feature adds one additional notification for payments. Prior to this, merchants could avail of an SMS or an email for the confirmation of successful transactions. The smart audio alert feature is available to member merchants who are part of NIC Asia Bank's QR payment network.
The bank said that the service aligns with its goal to bring updated services and facilities to its customers spread across Nepal. It's expected that the service will make the bank's digital services more straightforward, safer, and convenient.
Machhapuchchhre Bank has recently implemented a similar MBL voice box service, and NIC Asia has become the second bank in Nepal to follow suit. More banks could integrate the notification feature on QR payments for their merchants.
Also read: Receive remittance from NIC Asia mobile banking app, steps
NIC Asia Bank integrates a smart audio alert device for QR payments
When customers scan the QR code placed on a smart audio alert device, the payment if successful is notified through a voice.  
NIC Asia Bank has launched this service in cooperation with Nepal Clearing House Limited (NCHL). Users of the bank's mobile banking app can avail of this unique and innovative feature.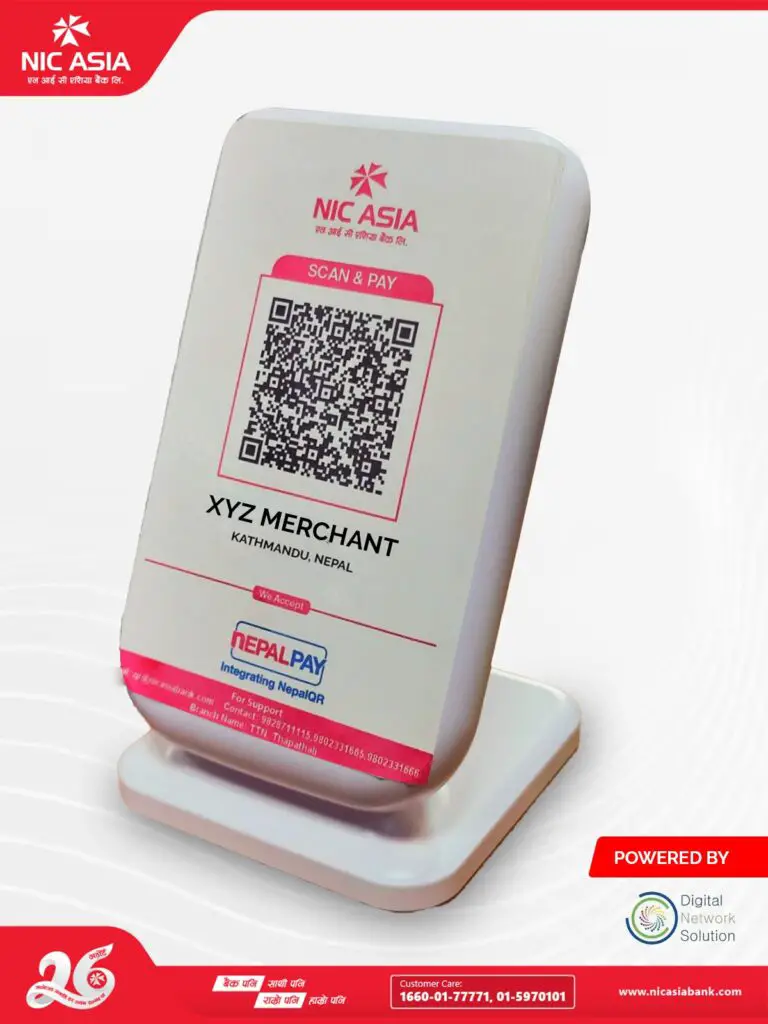 As stated above, this service is applicable only to payments done through the NepalPay QR network. However, the bank says that in the near future, this voice alert service will be integrated for payment through other networks.
Check out: NEPALPAY QR Now Available on IME Pay, Khalti, and PrabhuPay for Scan & Pay
The bank said that the voice alert service will create stronger trust between merchants and customers for digital payments while it's also believed that the feature would promote the entire digital payment habits of smartphone users. Additionally, the bank believes that the smart alert device could become a revolutionary product in Nepali fintech for electronic payment.
NIC Asia Bank is Nepal's leading financial institution boasting the largest network. Currently, the bank services 360 branches, 456 ATM outlets, 11 extend counters, and 65 branchless banking.